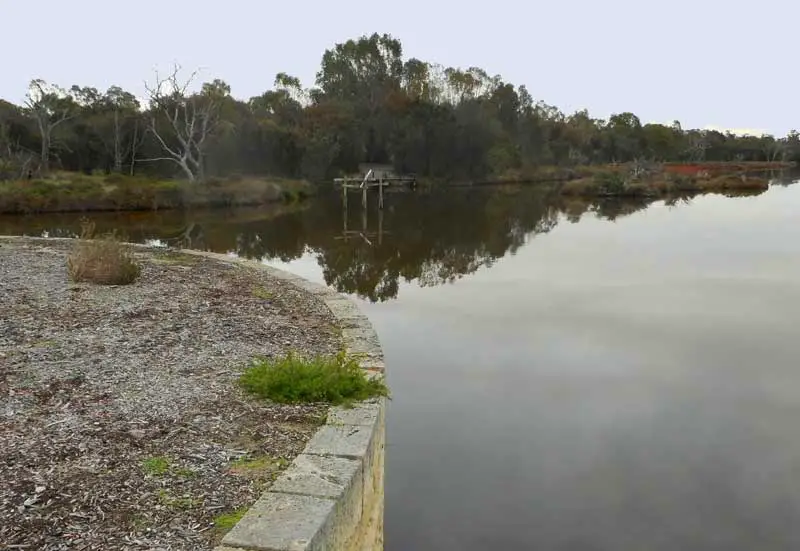 Black Swan Island
For many years Black Swan Island has remained larger unnoticed and unloved. It never even had a name, being marked as Tidewater Island on some maps, perhaps as an indication that the island was around the high tide mark of the Swan River estuary, and as such the place where the fresh water of the Swan River began to dissipate into the salt water of the estuary. The island is also known by an Aboriginal name - Kuljak Island.
Though it previously existed as wetland contained numerous islands, Black Swan Island was formed in 1997 by dredging two channels as a part of the Ascot Waters development. These channels connect an artificial wetland with the Swan River, isolating the site of a former sanitary landfill, thus forming the island. Sanitary landfills work by layering waste and soil in a large hole in the ground that is lined with plastic and clay. Black Swan Island is surrounded by a number of smaller, also artificial, islets, and is entirely within the boundaries of the suburb of Ascot to the east of Maylands Peninsula and south of Garratt Road Bridge.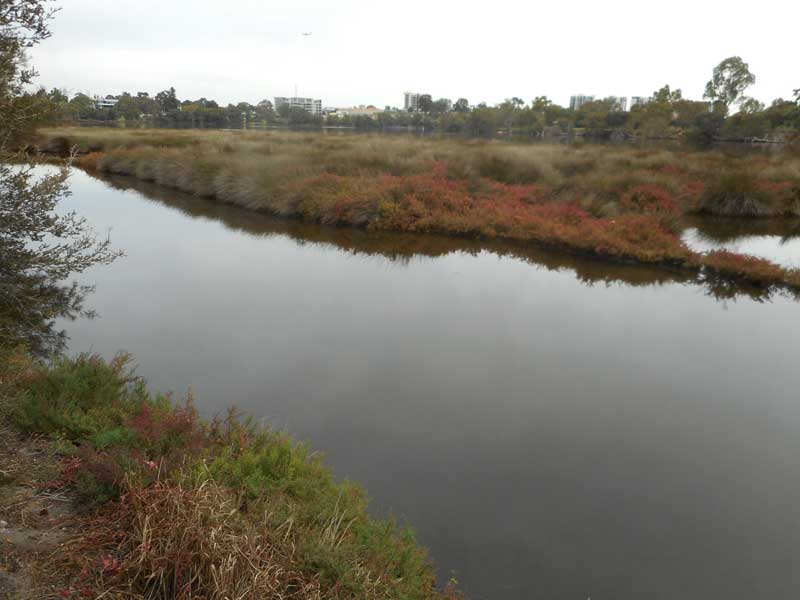 Black Swan Island has been developed as a 15 hectare sanctuary of virgin plantings. It has been raised to provide relief from the bustle of city schedules for both visitors to it and the nearby Ascot Quays development. The adjacent wetlands along its shores are home to birds and other creatures which also share Black Swan Island.
A bridge at the end of Tidewater Way gives access to the island, which has car parking facilities and a sealed pathway which traverses the island's crown.
The island takes its name from the Black Swan, which are found throughout Australia with the exception of Cape York Peninsula, and are more common in the south. The Black Swan has been introduced into several countries, including New Zealand, where it is now common, and is a vagrant to New Guinea. It was in the vicinity of the island that European explorers first swa and recorded the Black Swan. In b1696, Dutch navigator Willem de Vlamingh commanded a rescue mission to Australia's west coast for survivors of the Dutch ships of La Perouse that had gone missing two years earlier. No survivors were found, but de Vlamingh did chart large stretches of the WA coast, included Rottnest Island and the Swan River, both of which he named. On 5 January 1697, Vlamingh and some of his crew landed on the mainland somewhere on Cottesloe Beach, trekked inland as far as Heirrison Island or Tidwater Island. It was here where he first saw the black swan, and named the locality after it (Black Swan River - it was later abbreviated to Swan River).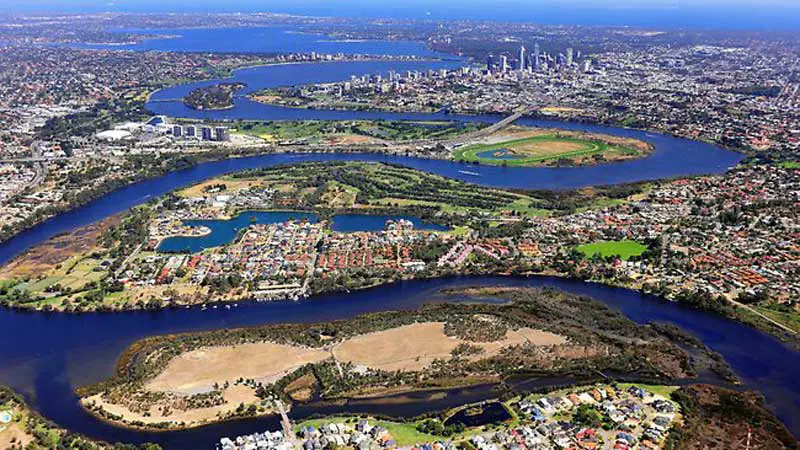 Black Swan Island (foreground)