Biggera Waters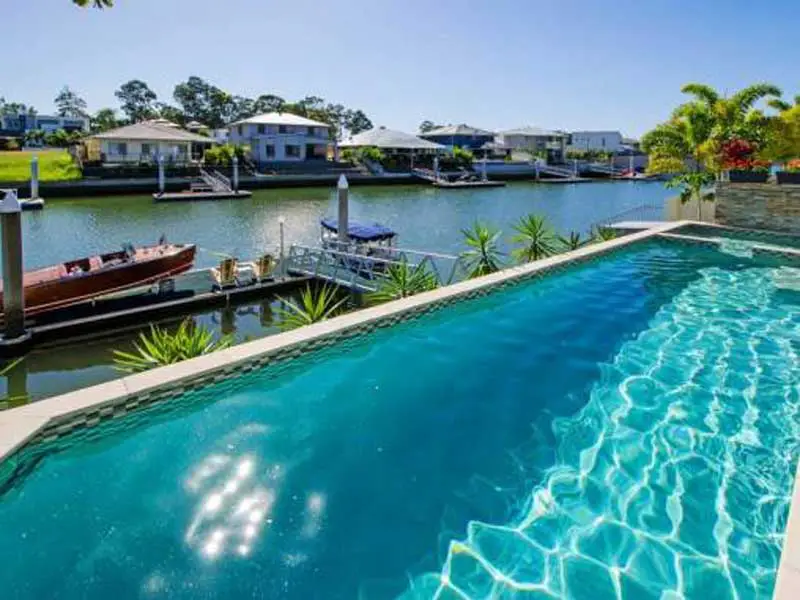 Once an area given over to farming and fishing, Biggera Waters is now home to a large direct outlet shopping centre known as Harbourtown. Fishing charters, 4WD trips to North Stradbroke Island, and day trips to Sanctuary Cove and South Stradbroke Island operate from Biggera Waters. ust north of the estuary is a marina and Pacific Park, which has picnic tables, both within the suburb of Runaway Bay.
A ferry departs from the marina adjacent Runaway Bay Shopping Village for South Stradbroke Island (see entry on Stradbroke Island) and Runaway Bay is a base for cruises to South Stradbroke and Sanctuary Cove and for 4WD treks to South Stradbroke. Runaway Bay also has a Sports Super Centre and skating facilities.
There is a boat ramp at the northern end of Runaway Bay (off Howard St). Just north of here are the Hollywell marina and, nearby, two boat ramps on Centenary Drive. There is a yacht club adjacent the walkway out to Ephraim Island. To its north, Sovereign Islands, the mouth of the Coomera River and Coomera Island Conservation Park signal the end of settlement along the Broadwater.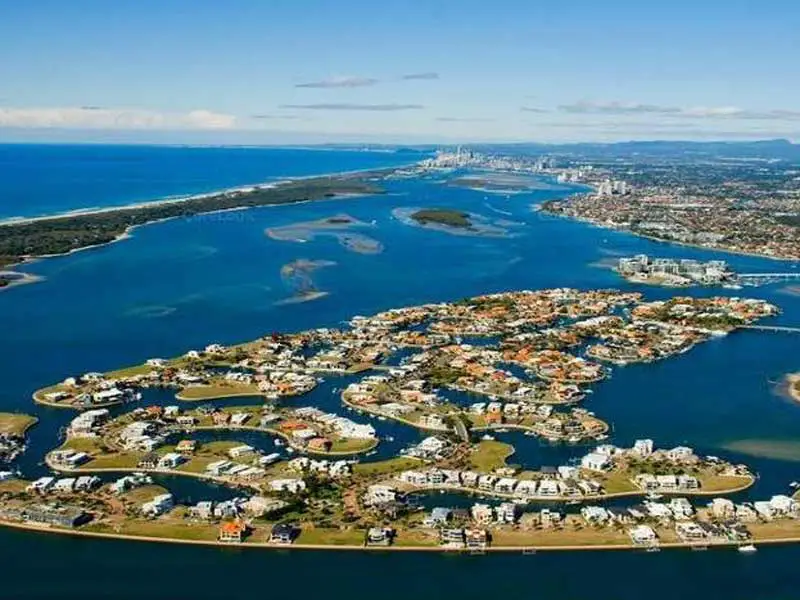 Paradise Point
The suburb lies on the Gold Coast Broadwater to the north of Biggera Waters, with direct access to the Coomera River. The area is protected by South Stradbroke Island which lies off the coast. The esplanade parklands along the east side of the suburb makes it a locally popular area for casual waterfront park picnics and recreation. Outdoor Arts and Crafts markets are held on fourth Sunday of each month from 7am to 2pm, at The Esplanade Parklands. Arthur Beetson and Clive Palmer are two notable residents.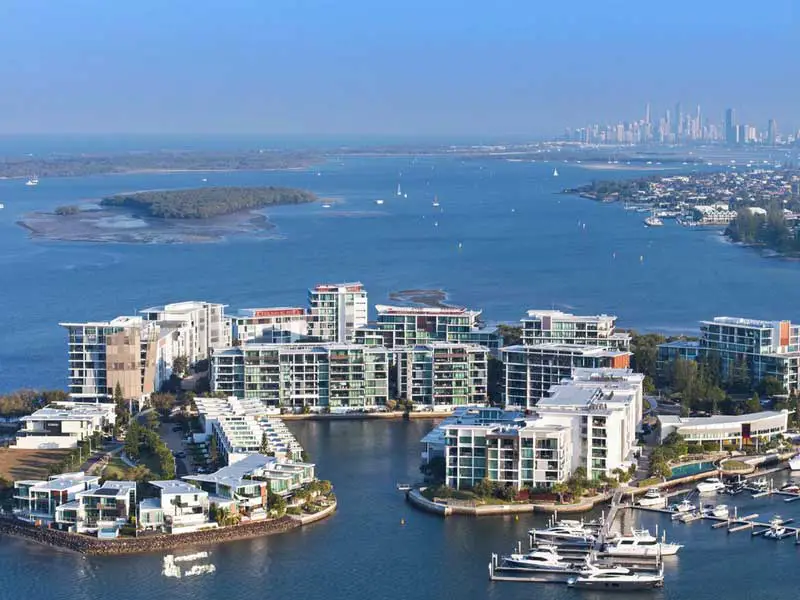 Ephraim Island
With access to two major water ways, several boat ramps and marinas have been built. Two developments, built out into the local waters, are only accessible from Paradise Point. Sovereign Islands is a canal-style development at Northern point off Paradise Point, accessible by bridge and road named the Sovereign Mile. Ephraim Island is situated at the southern end, a secure Island development joined to Paradise Point by bridge via Falkinder Avenue.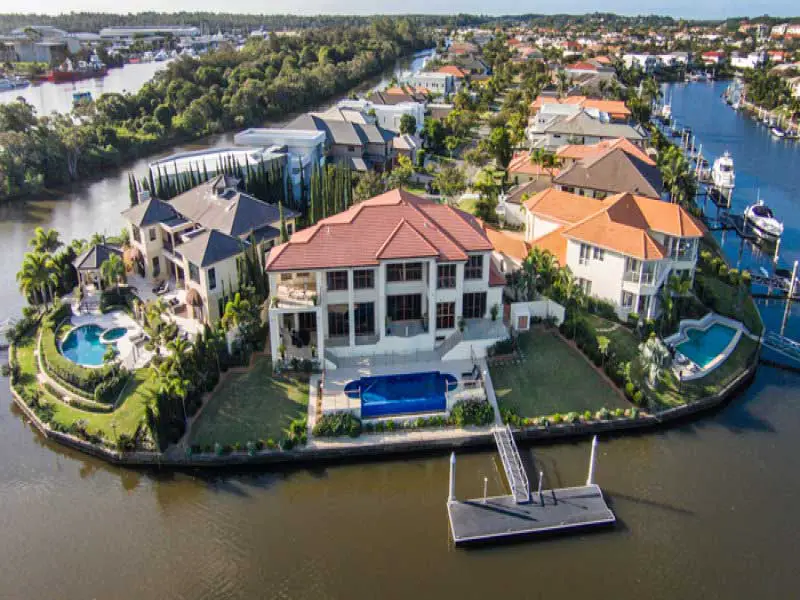 Hope Island
Hope Island, 10 km north of Biggera Waters, is a suburb on the Gold Coast close to both the Gold Coast beaches and Brisbane city. The area was named after colonial aristocrat Captain Louis Hope, who was granted approximately 1,800 acres (7.3 km2) of land at the mouth of the Coomera River in recognition of his contribution in developing the sugar industry in Queensland. Hope Island is positioned on the northern Gold Coast. It is a short distance from the Pacific Motorway. Hope Island has a marina, shops, restaurants, theme parks, schools and three golf courses within close proximity. Hope Island is home to the upmarket Hope Island Resort and Sanctuary Cove. Community facilities include a harbour front dining/shopping precinct, deep water mooring facilities and luxury housing.
A large portion of Hope Island is home to the Hope Island Resort, an upscale gated community managed by Cambridge Management Services, with facilities such as marina, half-Olympic pool, golf course, tennis and 24-hour security. A wide variety of housing stock and land is also on offer, and Hope Island Resort continues to grow with subsequent land releases.