Nerang
Gateway town to the mountainous Gold Coast hinterland and Scenic Rim. Once a quiet country town, it now accommodates the residential overspill from Brisbane and the Gold Coast.
Location: 72 km south of Brisbane.
Places of interest: Nerang River; Springbrook National Park (35 km south, Natural Bridge); Cave Creek; Lamington National Park (aboriginal cooking caves, White Caves, O'Reilly's Rainforest Guesthouse; Python Rocks; Moran Falls; Darraboola Falls, Echo Falls, Elabana Falls; Chalahn Falls); Beechmont Range; Green Mountains; localities of Mudgeeraba (9 km south) and Springbrook (Brook Falls; Best Of All Lookout; Pyramid Rock; egg Rock); Paradise Country and Aussie Country; Binna Burra Mountain Lodge; Hinze Dam and Advancetown Lake (8 km south west of Nerang); Nerang River Mill; Gold Coast War Museum.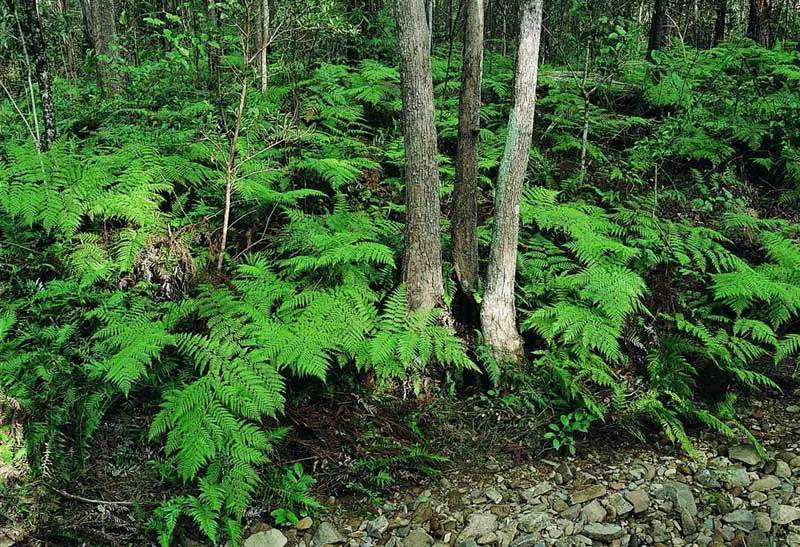 Nerang National Park
The Park features popular bush retreats for visitors and locals, Nerang National Park and Nerang State Forest are places to experience nature and enjoy recreating in the peaceful outdoors. Enjoy a scenic bushwalk or horseride, or go for a ride along one of the mountain-bike tracks. Nerang National Park and Nerang State Forest are on Nerang's north-west outskirts. There are five main access points to the park. These can be found in the south-east corner of the park and on the western corner of the park along Beaudesert Nerang Road. Location: Yarrayne Road, Nerang.
Circus Arts Gold Coast
Have an adventure experience that you will never forget! Enjoy the fresh air and sunshine as you learn circus tricks and fly the high trapeze. High Flying Trapeze classes run every Sunday and additional flying trapeze and circus classes run during the QLD school holidays. For fun, fitness, friendship and skill development, come join the circus now! For ages 5+ and all abilities. Location: 7027 Southport Nerang Road, Nerang. Ph (07) 0412 402 742.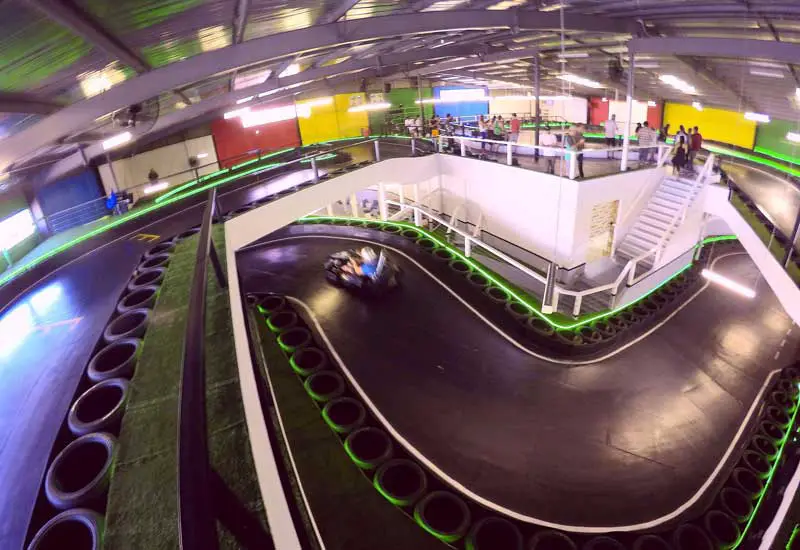 Slideways - Go Karting Gold Coast
Slideways Go Karting Gold Coast is the only three storey indoor drift go kart track in the southern hemisphere! Slideways have developed a special track surface that allows you to drift on our race track at speeds of up to 70km/h. The triple level race track includes an outdoor loop. Their high performance European racing karts are powered by 9HP Honda engines, and cater for the whole family, with senior karts for drivers over 145cm, kids karts for drivers over 120cm, and our K'Indy Cars, for drivers 3-6 years old. Location: 10 Spencer Road, Nerang. Ph (07) 5596 3663.
Stunt Park
World-Class Stunt Academy and exciting action experiences. Location: 7027 Southport Nerang Rd, Nerang. Ph 0412 455 005.
Brief history
The Nerang River was first surveyed in 1842, after the land around Moreton Bay had been opened up for European settlement. Settlement occurred quickly and between 1862-64, experiments were made in growing cotton. It was replaced by sugar cane in 1865, the year in which the town was surveyed. It grew rapidly, particularly after 1889 when it was linked by rail to Brisbane.
Origin of name: of Aboriginal origin, the name was first given to the Nerang River. Reportedly from the Bundjalung language, Ngaraangbal variant, the word indicates either small river, or shovel nosed shark, the latter being from neerung or neerang.