The centre of Australia's largest sugar growing district, Mackay is the point of departure for a number of barrier reef destinations and for air and launch services to Hook, Brampton, Lindeman and Whitsunday islands to the north.
Where is it?: Mackay is 970 km north of Brisbane, on the Pioneer River, and 150km south of Airlie Beach in the Whitsundays.
Mackay Regional Botanic Gardens showcases the beautiful tropical flora from Mackay and the Whitsundays, along with other Australian native and exotic plants from similar climates around the world. Feature gardens include the luxuriant Fernery, the Regional Forest, rare and threatened flora of the tropical Shade Garden and the unique Coal Garden - tracing the evolution of plants and the importance of coal. Location: 9 Lagoon Street, West Mackay.
The Leichhardt Tree at the Bluewater Quay played an essential part in Mackay's maritime history. As the settlers, ships and cargoes arrived in Mackay the tree was used as an anchor for ships to tie to for access into Mackay. You can book a guided tour from Mackay Visitor Centre - the Mackay Heritage Walk takes you past the Leichardt Tree and tells the tales of this and other historic landmarks. It has always been considered an historic landmark, and in 1992 was given a National Trust listing.
Location: River Street, Mackay, Queensland, Australia
Lookouts: Mount Basset lookout overlooks the harbour; The Rotary lookout is located at North Mackay.
Plan And Book

Artspace Mackay
A regional art gallery and museum in the centre of the city of Mackay. The gallery also features an ever changing array of exhibitions drawn from local, interstate and international collections which showcase the talents of Australian artists. Group tours can be booked with well trained volunteer guides who will provide visitors with insights into the exhibitions on display. Facilities include a cafe which overlooks the green gardens of the Mackay Civic Centre Precinct.
Location: Civic Centre Precinct, Gordon Street, Mackay.
The Gooseponds is a wonderful traffic free and wheelchair friendly area where you can walk, run or cycle. Visitors can enjoy a vast array of wildlife including geese, ducks and the many turtles found around the bridge. With at least half the paths being in good shade it makes for a pleasurable walk.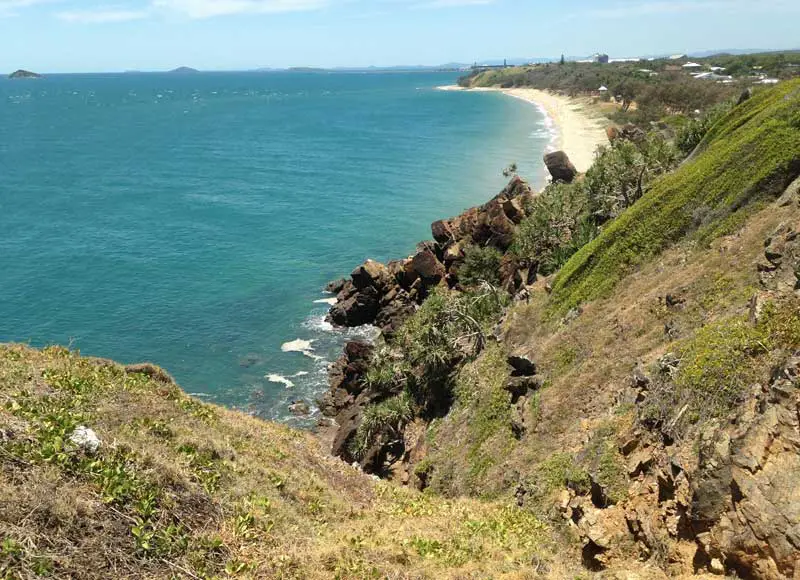 Slade Point
Take a drive out to Slade Point, a promontory with elevated areas that provides views to off lying islands. Also visible is Mackay Harbour and its twin coal loading facilities of Hay Point and Dalrymple Bay in the distance. A cluster of ships being loaded and an armada of bulk carriers anchored out to sea as they wait their turn can usually be seen at the seaward end of the loading jetties. The small hill at the tip of the point has a paved parking area.
Goanna Brewing
At this interesting local boutique brewery, visitors are invited to be initiated into their "Brewers Club", upon which they can bottle their own chosen brew (of which there are many). Furthermore, the beers are great tasting and preservative free. Location: 25 Transport Ave, Mackay. Ph (07) 4914 2661.
Mackay Museum
An interesting local history museum run by volunteers - don't miss seeing the small ship that was washed up in to the centre of town in the 1918 cyclone. Open on Thursdays between 10.00am and 2.00pm and on the First and Third Sundays of the monday at same times. Loction: 4 Casey Avenue, Mackay, Queensland. Ph (07) 4953 0002
Bluewater Lagoon
This water park is huge and free! There are lifeguards on duty, a canteen, a water playground for the younger kids, a slide for the bigger ones. It's a nice place to go to chill out and enjoy a free swim. The top pool is deep enough for an adult swim, plus there are kids activities on the far side of the park, well away from the adult area. There is plenty of grass and tables/seats and very clean changing and toilet facilities.
Location: Caneland ark River Street, Mackay. Ph 1300 622 529.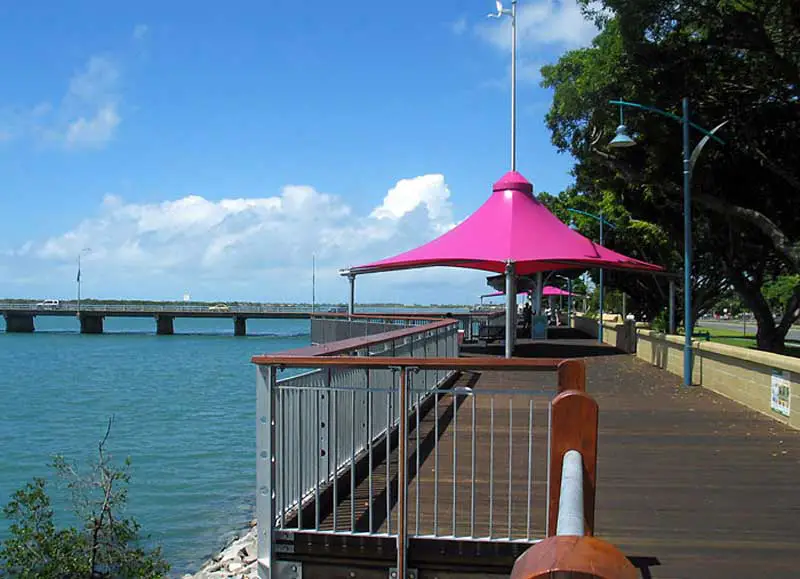 Bluewater Trail
Get out and explore Mackay along the Bluewater Trail, a network of flat walking trails down on the banks of the Pioneer River. Take a leisurely stroll or scenic bike ride along the award winning shared pathway whilst taking in much of the region's natural beauty.Six of the region's key attractions sit along the trail including the beautiful Mackay Regional Botanic Gardens, the Sandfly Creek Environmental Walkway, the Catherine Freeman walk, the free three-tiered Bluewater Lagoon aquatic facility, Bluewater Quay (with barbecue facilities) and Iluka Park (all abilities playground).Get active and enjoy the 'ring of activity' which boasts pedestrian and bicycle pathways, raised boardwalks, environmental areas, disabled access and activities for children and young people.
Orchid Display House
Set inside Queens park, this is a wonderful place to wander and see lots of different Orchids and ferns, in a well maintained hot house. Visitors will be blown away by the marvel of these beautiful plants and orchid enthusiasts will be content to stand and stare for many long moments at the specimens on display.
Location: Orchid Display Hoiuse, Queens Park, Goldsmith Street, Mackay.
Greenmount Homestead
A beautiful old Queenslander homestead, built in 1915 as the home to Albert and Vida Cook on the cattle run first taken up by Captain John Mackay, after whom Mackay city is named. The home remains intact with all the old furniture and china just as the Cook's left it when they moved on. Live in housemaid Gloria still lives on the property today and often visits during open hours. A wonderful old trees planted back in the early years make a fabulous place to picnic under. Opening Sunday through to Friday 9.30am till 12.30pm. There is a small charge for entry with a self guided book given to you upon entry. Also there is a historian available to cast more light on how the Cooks lived.
Loction: Greenmount Road, Walkerston, Mackay. Ph 07 4959 2250
Surrounding area
Brampton Islands
Located at the southern entrance to the Whitsunday Passage, the Brampton Islands consist of Brampton and Carlisle islands. Rocky headlands dotted with hoop pines, open grasslands, woodlands, sheltered bays and long sandy beaches make these islands some of the most scenic off the Queensland coast. Rocky headlands dotted with hoop pines, open grasslands, woodlands, sheltered bays, and coral rubble and long sandy beaches make these islands some of the most scenic off the Queensland coast. This park consists of Brampton and Carlisle Islands.
Eurimbula National Park
Deepwater National Park and Eurimbula National Park are characterised by rainforests, native shrubs, open heathland, swamplands, coastal vegetation, waterholes, plenty of native animals and birdlife including emus. There are some lovely secluded beaches which afford excellent opportunities for swimming and both beach and rock-fishing.
You can obtain a camping permit, pay your fees and gain further information from the Seventeen Seventy National Parks office, tel: (07) 4974 9350. If you arrive at a park without a permit obtain one from the self-registration stand, complete it and place it in the self-registration box with money enclosed before setting up camp. No domestic animals, no generators and no open fires are permitted in the parks. Please use a gas or fuel stove for cooking.
To get to Eurimbula National Park from Agnes Water and Seventeen Seventy, head towards the Bruce Highway and Miriam Vale. On the way, ook out for the Eurimbula National Park sign. Turn onto the unsealed road and travel 4km to the park entrance. If you plan on travelling along the park's many tracks, high clearance four-wheel-drive vehicles with low range capacity are recommended.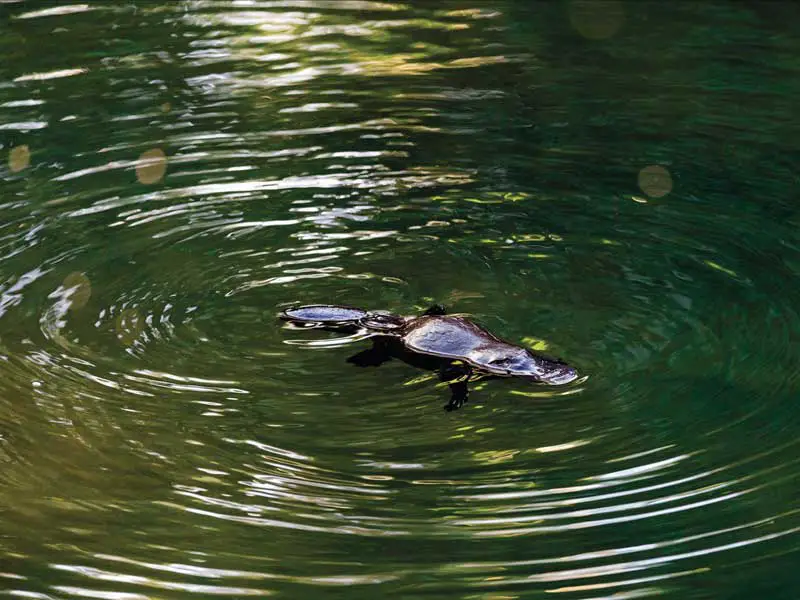 Broken River
Located within the cool tranquillity of Eungella National Park, Broken River is touted as one of the best locations in the world to see a rare marsupial in the wild, a platypus. A little over a one hour drive from Mackay, travel through the picturesque Pioneer Valley and climb the mountain range to Eungella township. Take the Eungella Dam road to Broken River. Broken River is an excellent place to enjoy bush walks within Australia's largest stretch of continuous sub-tropical rainforest.
The platypus viewing deck is near Broken River's picnic grounds, where amenities such as public toilets, picnic tables and barbecues can be found. Camping permits and information about Broken River is available from the nearby Ranger's Station. Platypus viewing is best done in the late afternoon or early morning. Look for air bubbles and ripples in the water to watch the platypus quickly surface.
Ball Bay
The picturesque beach settlement of Ball Bay (35km north) offers secluded camping on a small grassy campground. Armstrong Beach (46km south) is renowned for its fishing and prawning, both of which are best attempted from the beach.
Cape Hillsborough
Cape Hillsborough (49km north) is one of the most scenic mainland locations on the central Queensland coast; it features rock-strewn, sandy beaches, hoop pine-dotted hillsides plunging towards the sea, subtropical rainforest and mangrove-fringed wetlands. One of the finest walks in the area is the Beachcomber Cove Track. It starts from the northern end of the Cape Hillsborough picnic area and passes through open eucalypt forest and remnant rainforest with hoop pines, ferns and vines. The track ends in Beachcomber Cove.
Cape Palmerston
Cape Palmerston National Park (115km south east) features sandy dunes, unspoilt beaches and rocky headlands, with Mount Funnel towering to 344 metres.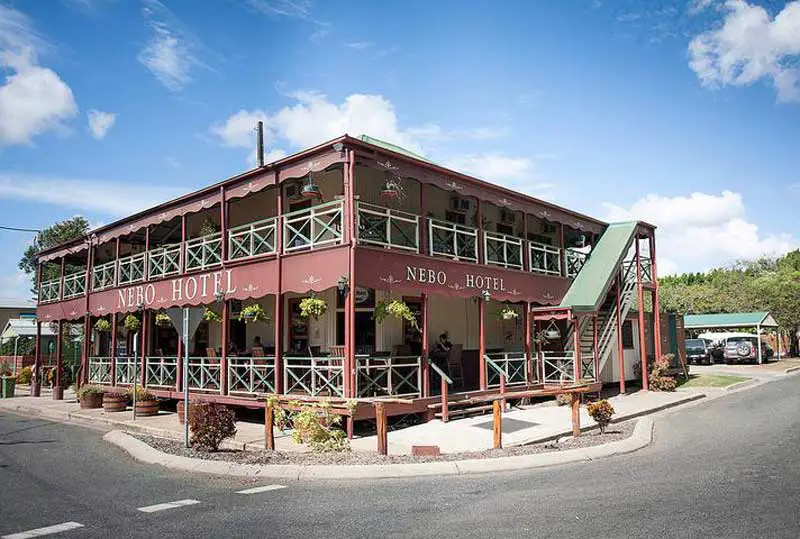 Nebo
(92 km south west): being the closest rural and gold mining historical town to Mackay, the Nebo area is the key link to the 1800s and early life in the Mackay Region. The old Nebo Police Station is home to an excellent regional museum about the early days in and around Mackay. Historical sites in the region include Lake Elphinstone, the Mount Britton Gold Mining site, and the intrepid traveller can find the site where Leichhardt camped as he explored the region in 1845. The Mount Britton Collection of paintings, on display at the museum, tell a story about the way of life of the early pioneers. Location: Reynolds Street, Nebo. Ph (07) 950 5471.
Mt Britton, Homevale National Park
Homevale National Park
This national park protects one of the most beautiful, sub - tropical woodlands in Mackay area. In the fading afternoon light, birds gather at Moonlight Dam and the Diamond Cliffs glow in the distance. Cliffs, peaks and spires are also prominent here. Thirty million years ago a series of eruptions covered older basalt rocks with lava, creating hard granite formations. Over time, basalt eroded away more easily leaving the spectacular Diamond Cliffs, Marling Spikes and Sydney Heads you see today.
Homevale National Park is 70 km south-west of Mackay, near Nebo. From Nebo, drive back towards Mackay along the Peak Downs Highway for 6 km before turning left into Nebo-Glenden Road. Follow this road for 11.2 km and turn right into Turrawulla Road. From this intersection drive about 23 km, passing the Homevale-Mount Britton turnoff, to the signed right-hand turn into Moonlight Dam camping area. From this turnoff, it is 6 km to the camping area.
View to Mount Charlton
Bluff Hill National Park
Bluff Hill National Park, Bluff Hill Forest Reserve 2 and Bluff Hill State Forest are located 56 kilometres (km) north- west of Mackay. The Bluff Hill area is incorporated in the Mackay Highlands. Enclosed within the Highlands is approximately 254,832ha of protected area, forests and reserves including the internationally recognised Eungella National Park. Visitors to the area have an opportunity to experience the natural assets of an area of tropical Queensland that remains largely undeveloped. The Bluff Hill area offers remote, self- reliant, outdoor recreation opportunities such as bushwalking, bird watching and photography. Loction: Mount Charlton, Mackay.
Goldsmith Island
Smith Islands National Park
The Smith Islands are an isolated group of 16 islands protected within the National Park. Low open forests dominate the landscape, providing important habitat for a diverse range of wildlife. There are opportunities for fishing, diving, swimming and snorkeling in the surrounding Great Barrier Reef Marine Park. Spot humpback whales during their winter migration or explore the coves and bays of the many islands. The National Park has a designated camping area on Goldsmith Island. Visitor numbers are limited to ensure a secluded experience.
Smith Islands National Park is 45km north of Mackay and 30km from Seaforth. Access is by private or charter boat. The nearest boat ramp is at Seaforth; access is also possible from Mackay and Airlie Beach. Seaforth is 45km north of Mackay off the Bruce Highway.
Loction: Goldsmith Island, Mackay.