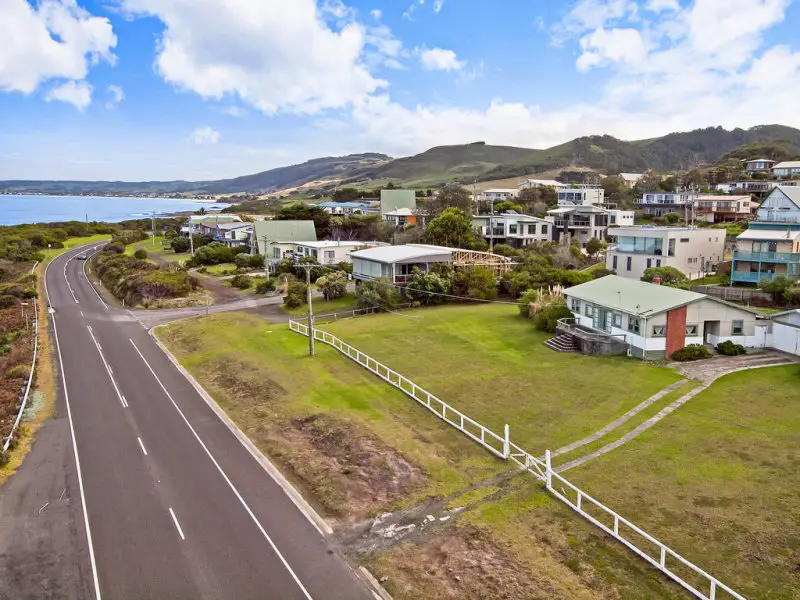 Skenes Creek
Skenes Creek is a popular summer camping spot for holiday makers, surfers and fishers. Situated around 3 km north of Apollo Bay, it has the first ocean beach free of platforms and reefs south of Lorne. The Great Ocean Road runs along the back of the beach and there are car parks to either side of the small bridge. A camping area is located behind the northern end of the beach. The creek flows through a small, narrow lagoon and crosses the centre of the beach.
The beach faces south-east and receives waves averaging 1.5 metres. These produce a moderately wide beach and surf zone, with strong permanent rips against the rock platforms at each end. Skenes offers surferssome beach breaks which are best on a low to moderate swell and mid to high tide. There are permanent rip channels which can be fished from either end of the beach or the rock platforms at low tide. If swimming here, stay close inshore on the attached part of the bar and well clear of the rips and headlands.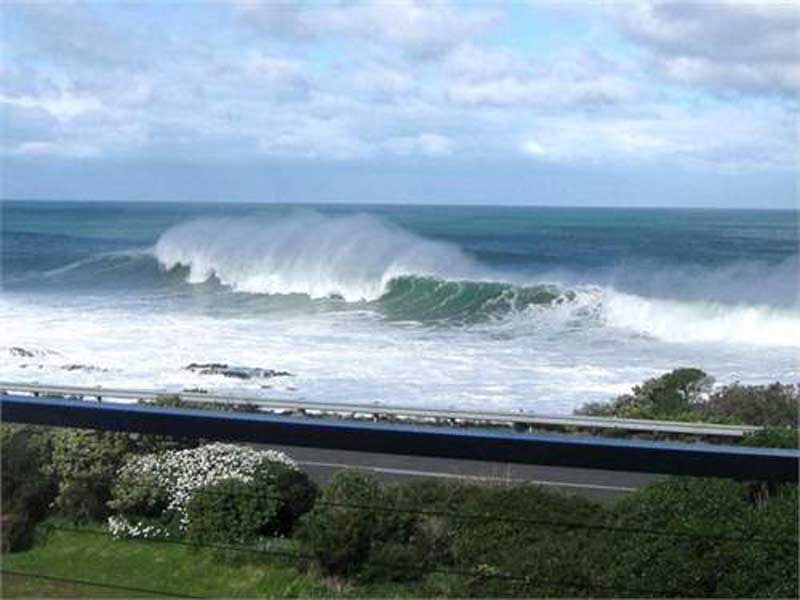 Five hundred metres south of Skenes Creek is another beach, laying right beside the Great Ocean Road. It is 150 metre long and bordered by rock and shore platforms, with a few rocks on the beach and in the surf. Around the southern rocks is Seafarer Beach, 700 metre in length, which has rocks and reefs scattered along the beach and in the surf. Both beaches receive waves averaging between 1 and 1.5 metres and have 100 metres wide surf zones, with permanent rips against the boundary rocks and the larger reefs. If swimming, stay close inshore and on the attached part of the bar. There are several good holes and gutters formed by both the rips and reefs that can be fished from the beaches, or the rocks at low tide.