Contact

Home
| About Australia For Everyone
About Us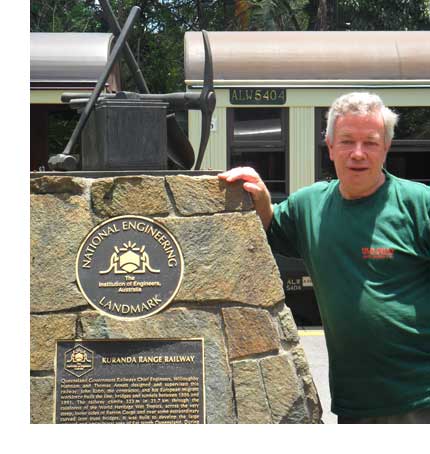 Australia For Everyone and its associated Pocket-Oz websites are privately owned and published by Stephen Yarrow to showcase Australia. The websites are not associated with or are part of a business enterprise and all advertising in them serves only to assist in the cost of running and maintaining the sites. Some advertising and numerous links to third party websites have been placed there as a service to readers and do not return a financial reward to the publisher.
Australia For Everyone and its associated Pocket-Oz websites has been compiled from a multitude of resources. Much of the editorial copy has been written by me over a number of decades, and draws on my experiences when travelling Australia and visiting its regions, towns and cities. Information provided and distributed by regional tourism authorities, tour operators etc. has been added to my material, so as to give a more complete picture of what each destination has to offer the visitor. This was done over a period of time, initally for my own personal use and long before the decision was made to share my research with anyone interested in it via the medium of the internet. I do not claim ownership of this additional material, and it is published here for the benefit of the reader only, and not for my personal gain or credit. Should this be considered as unauthorised use of the material, I am happy to remove it or credit the source or owner if this has not already been done.
Where possible I have used my own photographic images. In addition to these I have used images provided by friends, associates and fellow travellers. In all cases I have made every effort to verify that the images supplied were taken by them, and/or that I am authorised to use the images on my websites. Should I have published an image that I subsequently find belongs to a third party, who has not authorised its use, the image will be removed immediately where proof of ownership is provided.
By the very nature of how it was complied and how it is maintained, the contents of Australia For Everyone and its associated Pocket-Oz websites should be viewed as information only. Every attempt has been made to keep the information current and accurate, but because of the scope of the websites and the limited resources at my disposal, I cannot accept responsibility for it being accurate or up to date. The inclusion of information about travel and holiday destinations within Australia on this and other associated websites linked to it does not constitute any representation or offer by this website or the businesses, services or organisations refered to or websites linked to. The views or opinions expressed by such websites are not necessarily those of this website's publishers.
Stephen Yarrow