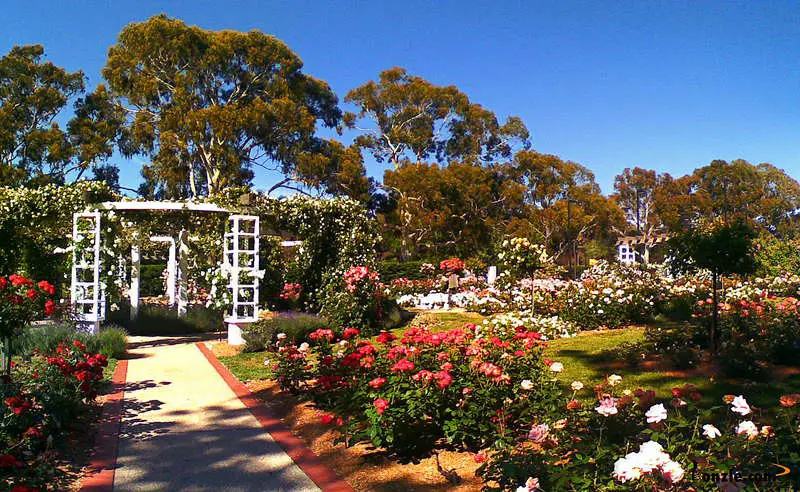 Old Parliamenmt House Gardens
With the assistance of the National Rose Society of New South Wales, Robert Broinowski, Secretary of the Joint House Department, initiated the design and planting of an open garden based on patterned rose and annuals display beds, set in lawns and with a minimum of trees. Many of the roses were donated by rose societies, companies and individuals, and Parliament House staff. Despite the difficulties of the Depression era, Broinowski managed to complete the planting of the parliamentary gardens between 1932 and 1938. With a view to recapturing their original glory, the gardens were reopened to the public in December 2004.
Location: King George Terrace, Parkes, Canberra.
How to get there: proceed from Canberra City Centre north along Commonwealth Ave., left into King George Tce.