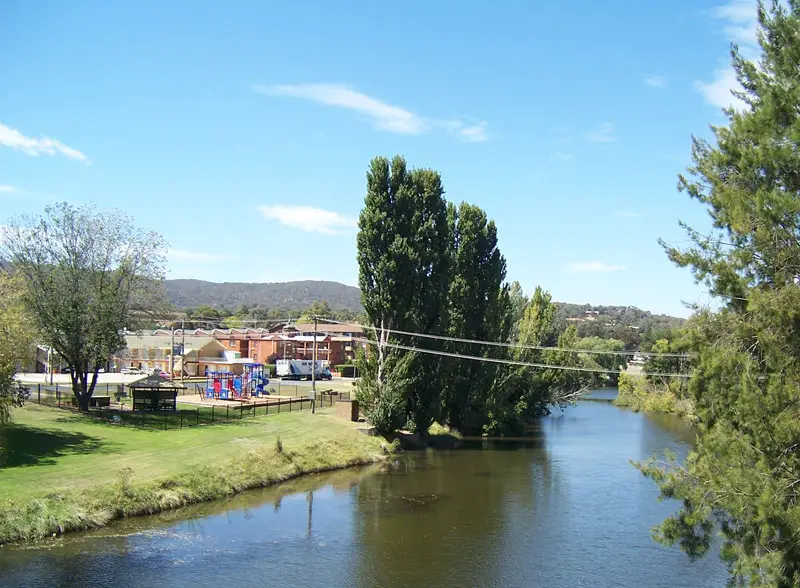 Queanbeyan
Queanbeyan (15 km south east) is a regional centre of 36,000 people which sits on the border of NSW and ACT. It services a strong agricultural and pastoral region. Following the founding of Canberra, Queanbeyan has become an integral part of the capital city's economy.
Where is it?: Southern Agricultural. Queanbeyan is 15 km west of Canberra, ACT. on the Queanbeyan River, and 291 km south-west of Sydney via Tarago and Bungendore.
The town is served by the twice-daily Countrylink Xplorer service between Canberra and Sydney. Following the founding of Canberra, Australia's federal capital, Queanbeyan has become an integral part of the capital city's economy. The word Queanbeyan is the anglicised form of 'Quinbean', an Aboriginal word meaning 'clear waters'.
Events:
The Queanbeyan Show, which started over 100 years ago, is held annually at the Queanbeyan Showgrounds in November over two days. In February, the Queanbeyan Showgrounds play host to the annual Convoy for Kids to aid cancer research. Each December, Queanbeyan hosts an annual Festival of Ability, celebrating International Day of Persons with Disabilities.
Queanbeyan Art Gallery is located in a cottage built in the early 1880s for the town s leading businessman and political representative John Wright, known as the Father of Queanbeyan .
In the area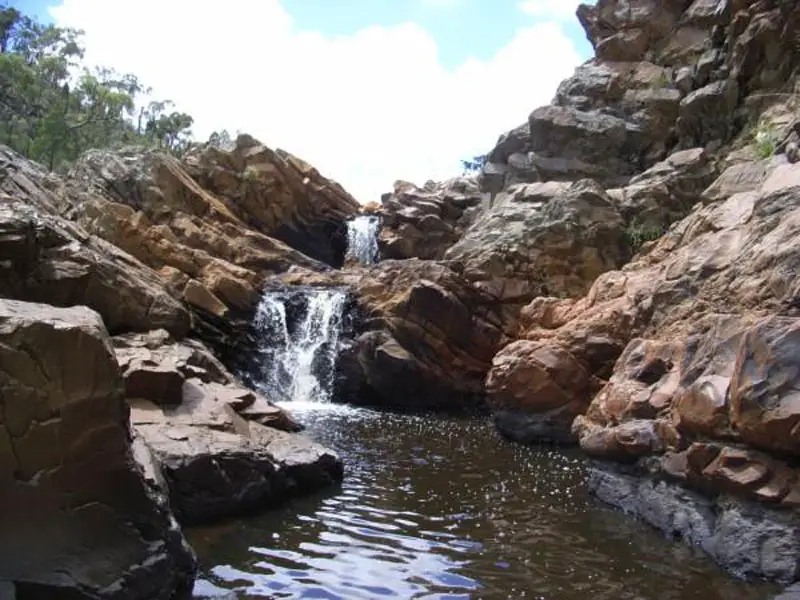 Molonglo Gorge is located on the tranquil banks of the Molonglo River, ten minutes from Queanbeyan via Yass Rd and Sutton Rd. There are picnic-barbecue facilities and a 3-km walking trail, affording some spectacular views, follows the gorge to the Blue Tiles Picnic Area. The latter can also be accessed via a scenic circuit road which then continues along the river to the ruins of Glenburn homestead.
A two-hour circuit walk to the south of Queanbeyan leads to London Bridge, a natural rock arch carved in limestone by the passage of Burra Creek. The walk then continues along Burra Creek to London Bridge homestead (1860) and the subsequent buildings which emerged in the wake of a grazing property and 13 children. There is a protective fence although the buildings can be clearly seen and open days are held regularly.
Googong Dam, 10 km south via Old Cooma Rd, is a popular recreation area which offers sightseeing, excellent fishing, bushwalking, picnicking, canoeing and sailing. There is a visitors centre near the main entrance gates where you can obtain a map of the area featuring a walking trail. The dam wall is 65 m high.