Sitting just 240 kilometres south-east of mainland Australia, Tasmania has long had the nickname Apple Isle due to the large amount of fruit grown there. In Tasmania, you are never far from water and mountains – it has more than 1,000 mountain peaks. More than 40 per cent of the island is protected as national parks and reserves, which are home to some of the rarest animals in the world.
Guide to Tasmania

Top destinations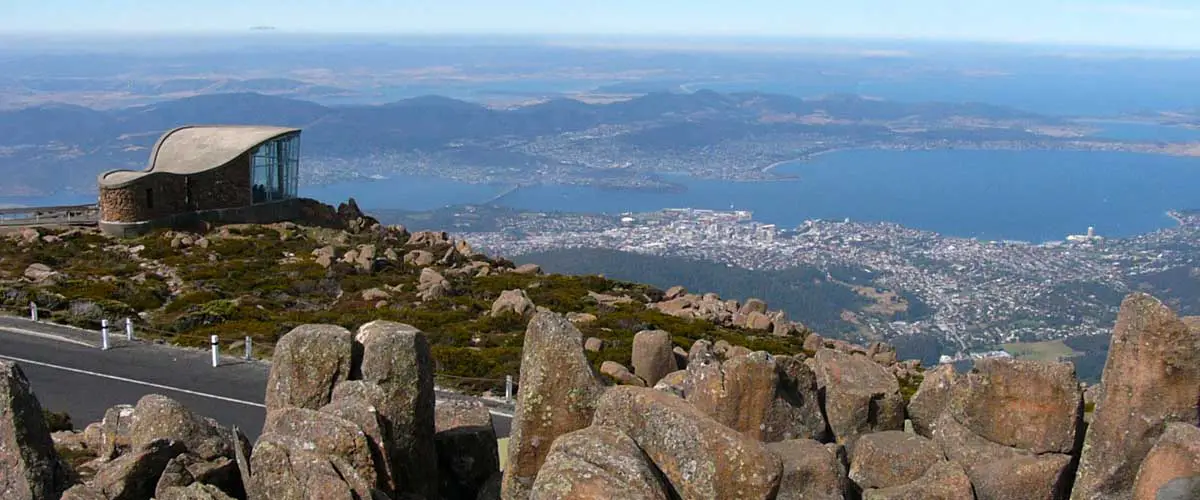 Capital City: Hobart
The southern-most and second oldest state capital, Hobart is an historic port situated in a picturesque natural setting beside the deep Derwent River estuary and in the shadow of the mass of Mount Wellington.




Huon Valley
A fruit growing district in Hobart, the valley incorporates busy towns and sleepy villages, serene boutique farms and World Heritage Wilderness areas, all accessed by roads that wind through a world of beautiful valleys and waterways. Bruny Island lies across the still waters of D'Entrecasteaux Channel.





Tasman Peninsula
One of the most accessible and stunning stretches of Tasmania coastline, the peninsula is a place of great natural beauty with sheer cliff faces, natural arches and ocean vistas stretching to the horizon towards Antarctica. Australia's largest collection of convict era relics have been preserved at the notorious Port Arthur Penal Settlement.





West Coast Wilderness
A world Heritage Area boasting a rugged coast, serene natural harbours, densely forested mountain ranges, fast flowing rivers, steep gorges, rainforest wilderness and ghost towns. Major attractions include the Franklin and Gordon Rivers which flow into Macquarie Harbour.





Launceston and Tamar Valley
Home to Launceston, Tasmania's second largest city. Tamar Valley is the second most important fruit growing district in the state, with award winning wineries and many orchards that offer door sales of their produce.





Stanley and the Cradle Coast
A quaint town, nestled at the foot of Circular Head, which is the core or volcanic plug of an extinct volcano. The Nut at Circular Head rises 152 metres above sea level, dominating the coastal plain. Stanley is just one of many reasons for visiting the scenic north-west corner of Tasmania.





Cradle Mountain
Australia's most recognisable mountain peak, the familiar jagged contours of Cradle Mountain epitomise the feel of a wild landscape, while abundant wildlife, icy streams, alpine heathlands, colourful deciduous beech and ancient pines reflected in still glacial lakes entice many visitors to stay and explore.





Freycinet Peninsula
Jutting out between The Tasman Sea and Great Oyster Bay on Tasmania's east coast, the Freycinet Peninsula is a rugged and beautiful stretch of land, noted for its white-sand beaches, secluded coves, panoramic vistas, rocky cliffs and excellent bushwalks. The park is famous for Wineglass Bay, just one of its many white sandy beaches.