Located in the south east corner of the Australian mainland, Victoria is the smallest of the mainland states in area but the second most populous and the most densely populated. Victoria has a wide diversity of landscapes which cover the whole gamut of the Australian experience - it has everything from semi arid desert areas to rugged coastal cliffs, lush farmlands, alpine ski resorts, historic goldmining towns and river gum forests.
Guide to Victoria
Top destinations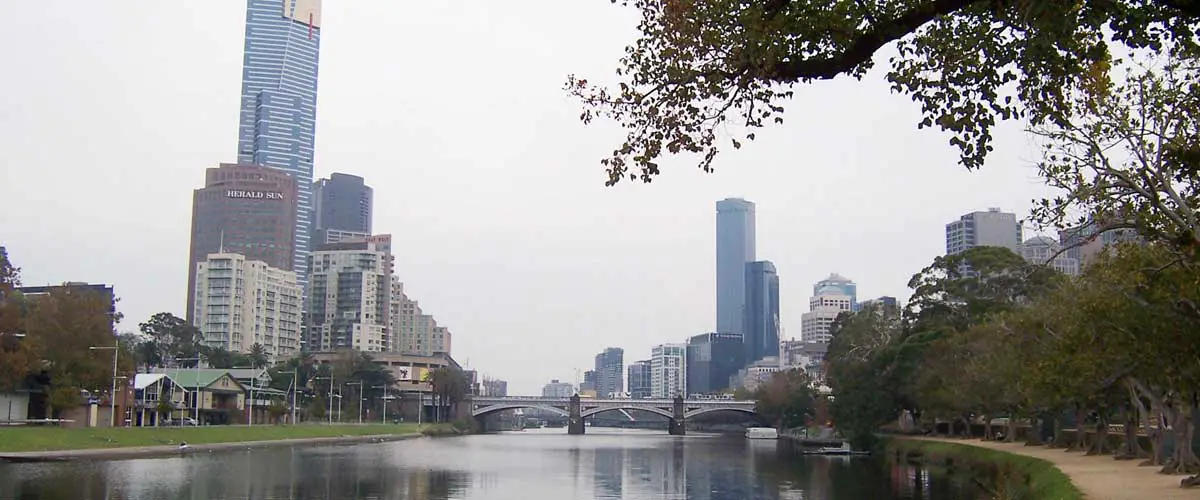 Capital City: Melbourne
Melbourne is very much an international city with a totally different look and feel to Sydney. A cosmopolitan city with just over 3 million inhabitants, it has a reputation for being a major ethnic melting pot. As a result, the city is known for its restaurants which serve a multitplicity of foreign cuisines, and for being at the forefront in fashion, style and the arts in Australia.




The Great Ocean Road
One of Australia's great drives, the 273 km Great Ocean Road on Victoria's south west coast winds its way from Torquay to Warrnambool alongside some of the most dramatically scenic seascapes in the world. The most well known feature in the region is The Twelve Apostles rock formation near Port Campbell, carved out of the limestone headlands by rough seas over time.





Phillip Island
Just 140 kilometres south east of Melbourne, Phillip Island is the best place in Victoria to come face to face with the wildlife of Australia. Here you can drive down a road where hundreds of koalas sit dozing in their treetop homes above you; take a look at Australia's largest colony of fur seals, and at night, enjoy watching hundreds of Little Penguins returning to their burrows at the famous Penguin Parade. Phillip Island is also known for its spectacular coastal scenery.





Wilsons Promontory
The southernmost point of the Australian mainland, The Prom contains the largest coastal wilderness area in Victoria. A wild and desolate headland with open heaths, sand dunes, tall forest ranges, tree fern valleys, salt marshes, sandy beaches, islands, reefs and granite headlands, Walking trails provide access to the gorgeous coastal scenery.





The Grampians
An area of valleys, mountains and woodlands set amid three stark and spectacular ridges of upthrust sandstone. All sections of The Grampians offer fascinating bush walks for the nature lover, panoramic views to picturesque lakes and waterfalls, and some challenging country for rock climbers.





High Country
The alpine region located in the north eastern area of Victoria, it has ski resorts in Winter (operational from June to October), but in Summer the snow melts, revealing a vast horizon of breath-catching beauty including rugged alpine ranges and deep, mist-hung valleys, fields of colourful spring flowers, glorious summer sunsets and relics from the days when the area was in the grip of a goldrush.





Mornington Peninsula
A short drive from Melbourne, the peninsula is a diverse region with beautiful beaches, abundant flora and fauna, mixed farming, wineries and sleepy coastal towns. With a climate milder than Melbourne, it is the city's summer playground.





Goldrush Country
In 1851 the Gold Rush began in central Victoria, with gold strikes drawing thousands of prospectors from all corners of the world to this area in search of wealth. The Gold Rush has left behind a rich and lasting legacy within towns in the region. Touring through Central Victoria you ll pass sights that are signatures of the region today historic bluestone buildings, boutique shops with windows full of treats, and an impressive array of wineries and fruit-growing orchards in the region.