Parks and Gardens Around Brisbane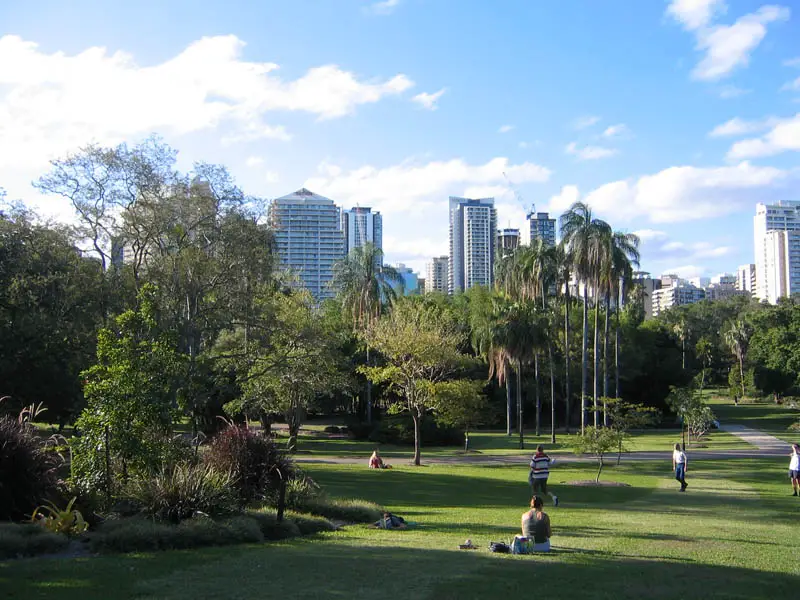 Brisbane City Botanic Gardens
A peaceful refuge in the city, the Brisbane City Botanic Gardens were established in 1855 and cover approximately 20 hectares. They were once called Queens Park; the 1905 Curator's cottage is now the City Gardens Cafe. Some of the older trees planted in the Gardens were the first of their species to be planted in Australia. The river frontage features a mangrove boardwalk. Many office workers from the nearby business district use the gardens for reading and laying on grass in lunchtimes. It is a popular venue for weddings. At the rear of the gardens is Brisbane River Stage, a popular venue for outdoor concerts, a regular fixture being the annual Lord Mayor's Christmas Carols. Free Admission. Location: southern ends of George and Albert Streets, Brisbane.


Brisbane Botanic Gardens Mount Coot-tha
The Brisbane Botanic Gardens Mount Coot-tha are Queensland's premier subtropical botanic gardens. The gardens have native and exotic plant collections, graceful waterfalls, flowers and statues. They offer visitors a living museum of native and exotic plant collections. Its themed sections include a scented garden, Japanese Gardens, waterfalls and the largest collection of Australian native rainforest trees in the world. The Sir Thomas Brisbane Planetarium is a feature offering family entertainment. The self-guided walks through the Brisbane Botanic Gardens Mt Coot-tha enable garden exploration at your own pace. A free brochure with the garden highlights, plant information and trail maps is available on site or can be downloaded: Brisbane Botanic Gardens Mt Coot-tha self-guiding interpretive walks.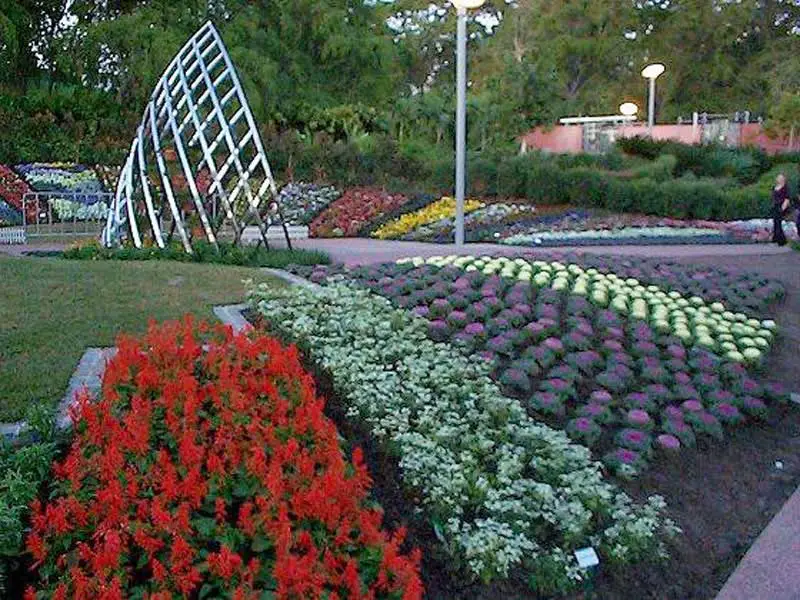 Roma Street Parkland
An oasis in the heart of Brisbane's central business district offering spectacular surrounds for leisure, recreation and events, Roma Street Parkland covers 16 hectares. It is the world's largest subtropical garden in a city centre. The parkland features a variety of themed gardens and recreational areas, with a web of pathways and boardwalks traversing cascading waterways and rocky outcrops, and also in situ artworks by 16 local artists. Roma Street Parkland features a large collection of public art. As part of the site s original development, sixteen of Queensland s most talented artists were commissioned to create a collection of 15 pieces for the Parkland. Each artwork has a story to tell and in doing so, adds to the rich tapestry of Roma Street Parkland. Further items have been added to this original collection.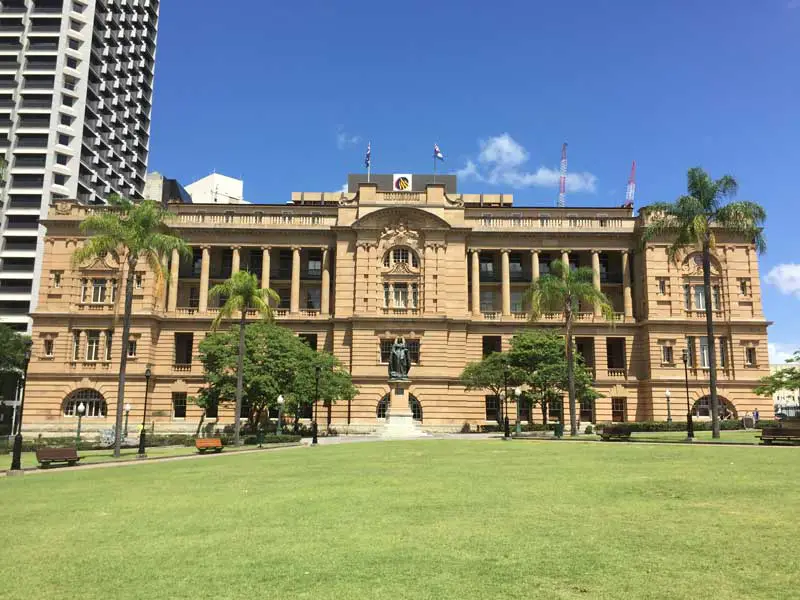 Queens Gardens
This is a pleasant park in the city bordered by George, Elizabeth and Williams Streets and one of the more pleasant parts of Brisbane. There is a statue of Queen Victoria , modelled on a similar statue in the UK after whom the park was named. At lunch time some workers from surrounding area spend their breaks here, then a bit late afternoon, groups of people gathering here and then start their running exercises from this place. Bordered with busy George Street and close to Queens Street Mall, it is nice greenery place next to very busy business district. Queens Gardens, 144 George St, Brisbane City.


Kurilpa Point Park
A little pocket of parkland between the Queensland Gallery of Modern Art and the Go Between Bridge, this reserve is one of the city's best kept secrets. Decorated with beautiful jacaranda trees, the park has a couple of gas barbecues in a modern pavilion and another beside an old-fashioned rotunda on the other side of the William Jolly Bridge. The park is within an easy walk of the CBD, South Bank, Riverside Drive and the Go Between Bridge. 11 Montague Street, South Brisbane.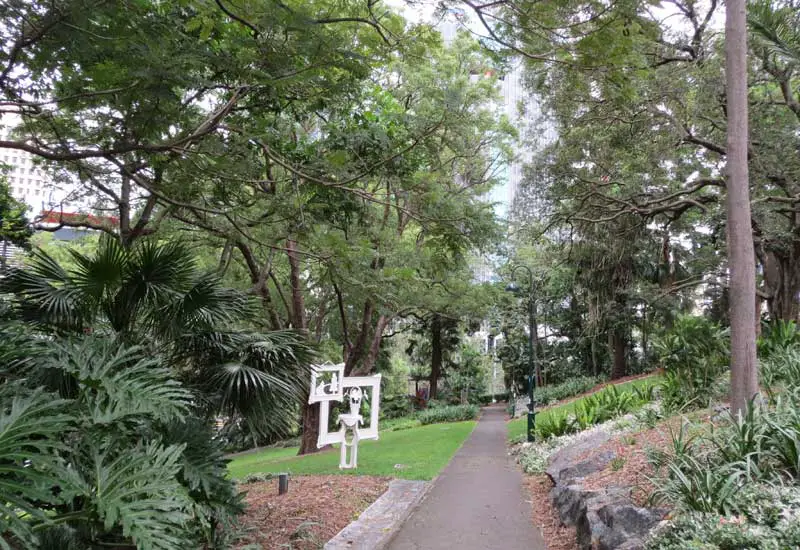 King Edward Park
A pleasant corner overlooking the city, worth a wander through to see the different vantage points , you can continue on to Roma St Parklands This is a prominent landscape feature in Brisbane's CBD. If your in the area it well worth a trip us the 80-odd steps between Turbot Street to Wickham Terrace and then up the street a bit further to the old historic windmill site. Take your time climbing the stairs and enjoy King Edward Park. 224 Turbot Street, Brisbane.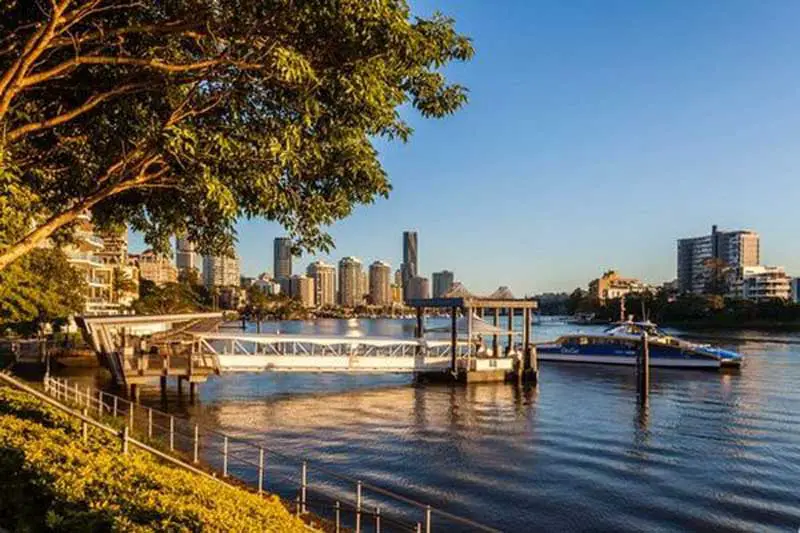 Mowbray Park
Mowbray Park is located along Lyntton Rd East Brisbane. It is a large family friendly park offering good facilities such as BBQs, bikeways, toilets, taps and an excellent children's playground. There is plenty of shade and old Moreton Bay Figs which all add to the parka charm. The shade is supplemented by shade sails. A City Cat Ferry Terminal is only a short walk away thereby providing easy access to and from the City by a short ferry ride. This is a delight in itself particularly on a sunny Queensland Day. Mowbray Park, Lytton Road, Brisbane.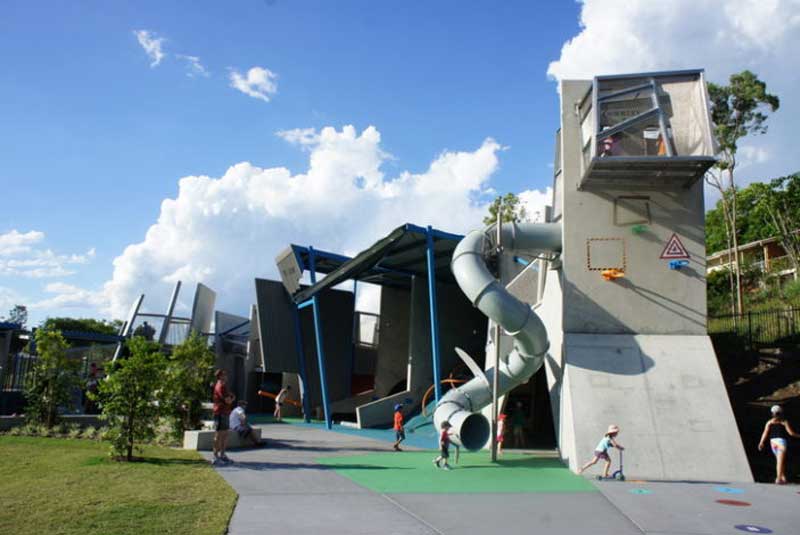 Frew Park
Spend an afternoon here while in Brisbane and it was truly a great find in Milton. At what must be one of the best playgrounds in Brisbane, there are swings, rock climbing for kids, sliders, etc. There is also sports equipment, tennis courts with lessons to hire, and barbecue areas with tables for picnics. The Park's massive cement play structure has huge slides, ledges for climbing, a curling slide that s five metres high and an enclosed mesh cage that dangles eight metres off the ground. The precinct has a large green space for kite flying, football, cricket and picnics. Flat paths wind their way through the site, making it perfect for trikes and scooters. Frew Street, Milton.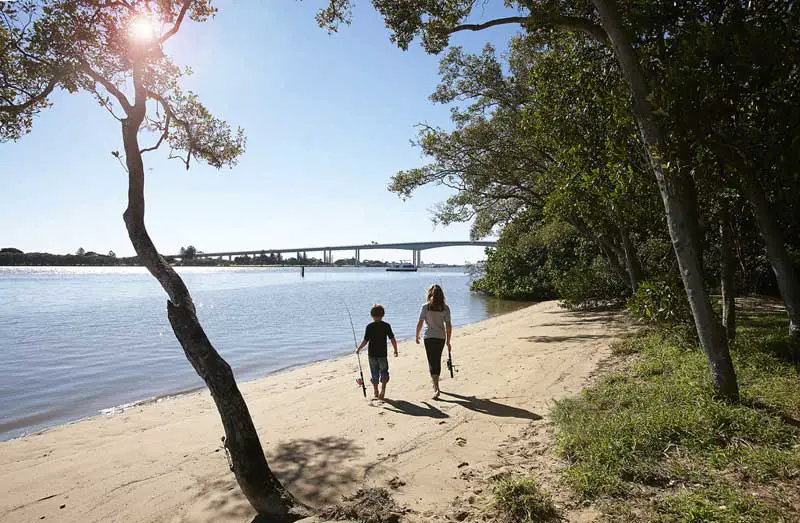 Colmslie Beach Reserve
A family friendly park area with some great play contraptions for kids or kids of all ages. Set on the site of the former Queensland Cement Limited quarry, Rocks Riverside Park features relics from the quarry and crusher plant in its landscaping. There is plenty of parking and there are bbq's and shelters scattered around the grounds. A wide open space for kicking a footy or flying a kite. The park is also on the flight path for Brisbane Airport so there's the thrill of low-flying aircraft too! Also a great spot to watch departing cruise ships. 152 Colmslie Road, Murarrie.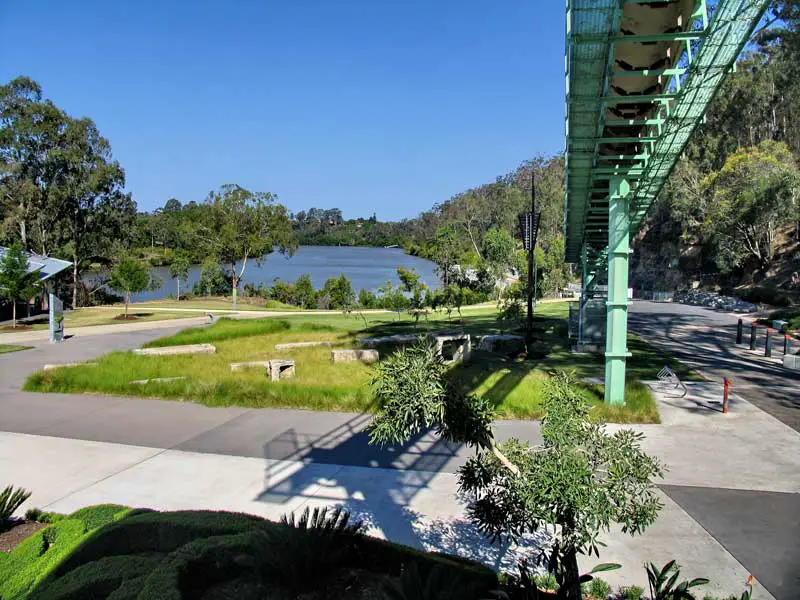 Rocks Riverside Park
Perfect for a family picnic, or get together with friends. Lots of areas to explore, can be quite busy so be patient with parking. It is also home to the award winning 'Centenary Rocks! Festival', which is always fabulous. There are lots of spaces for picnics and play areas for children of all ages. There is plenty of parking and amenities. Paths wind their way throughout the flat areas and along the 800 metre riverside promenade. Shelter huts and free BBQs are dotted throughout. There is a water park and play areas for kids. Plenty of parking available. We spotted several wildlife in the area. You can use your wireless enabled device at the park's wi-fi hotspot. Rocks Riverside Park, Counihan Road, Seventeen Miles Rock, Brisbane. Ph (07) 3407 7000.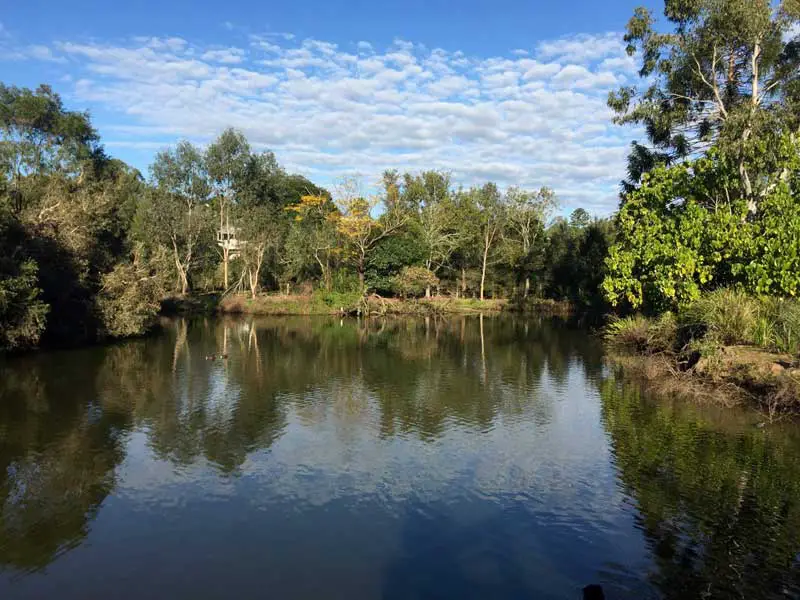 Sherwood Arboretum
The park is only a short drive from Indooroopilly and about 15 minutes from the city of Brisbane. It is a host park for "Pipers in the Park" so, if you are interested in pipes and drums, check up the schedule, take along some coffee or a picnic and enjoy a free concert. The park has something for everyone including a water sanctuary with birds, fish and native wildlife. It is peaceful and serene and there is free parking in the designated car-park or along the street. The Arboretum is in the John Herbert Memorial Vista Park, which overlooks Sherwood Forest Park. John Herbert Memorial Vista commemorates the State Member for Sherwood 1956-1978, who was an active member of the local community and had a long association with the National Trust of Queensland. Sherwood Arboretum: 57 Dewar Terrace, Sherwood (07) 3403 8888.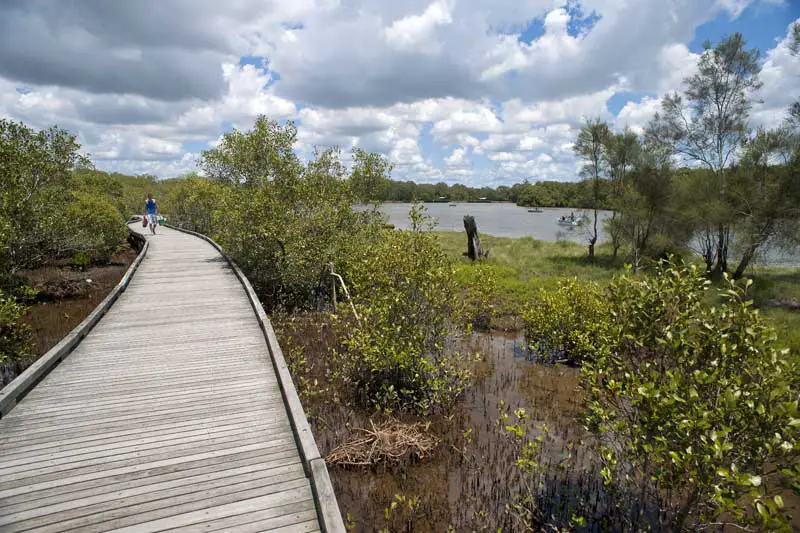 Tinchi Tamba Wetlands Reserve
Also known as Deep Water Bend, Tinchi Tamba Wetlands has been improved with the boardwalk and shelter. Good areas for a picnic. Great spot as the sun goes down but bring your mozzie spray. Bring your fishing line or just enjoy the well kept pathways winding through the bush and alongside the river inlet. Wyampa Road, Bald Hills.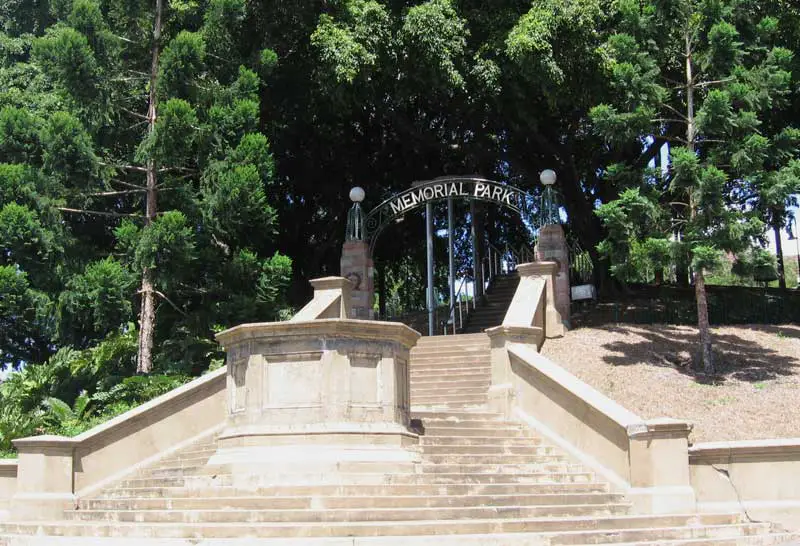 South Brisbane Memorial Park
The park is a memorial to 'the fallen' during WW1 and WW2, there are monuments dedicated to this as well as an old gun. The park would be a nice spot on a hot day to escape from the heat and the crowds and sit under the huge fig tree. Near the stairs leading up to the park is a grassed area with a monument to honour the 'fallen comrades' from WW2 with the South Brisbane Town Hall in the background. Both areas are well kept and tranquil even though they are both right on South Bank's doorstep. It is within walking distance of South Bank Parklands. South Brisbane Memorial Park, 459 Stanley Street, South Brisbane. Ph (07) 3404 8888.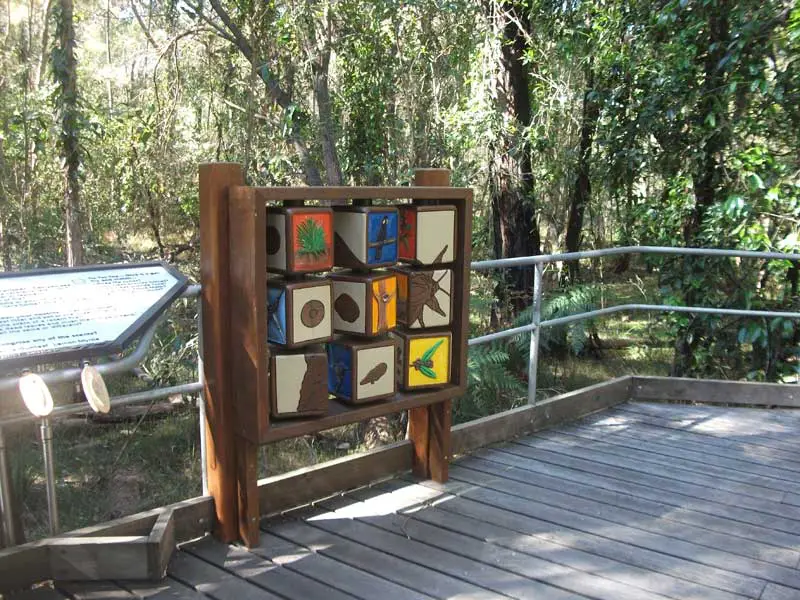 Downfall Creek Bushland Centre
The Downfall Creek Bushland Centre is located at the Raven Street Reserve, part of the Chermside Hills Reserves. At the centre you can view environmental and cultural displays, learn about the reserve's flora and fauna, and discover the importance of preserving the natural areas of our environment. Downfall Creek is like a hidden gem in the middle of suburbia. There are picnic grounds, shelter sheds and free BBQs, a really Impressive interpretive centre (though sadly not open on weekends), there is a brilliantly designed Playground that is great for little people and there is one of the most accessible walking trails for people with disability in SEQ. The bike path that starts at the Enviornment Centre connects through to Chermside / 7th brigade park and beyond.
There is an amazing array of wildlife there considering you'r surrounded by suburbia there are swamp wallabies, birds, possums and I love the flying fox colony nearby one path near the creek. Great to see Nature so close and making these oases their home. Downfall Creek Bushland Centre, 815 Rode Road, Chermside West.