Canal Boating in Britain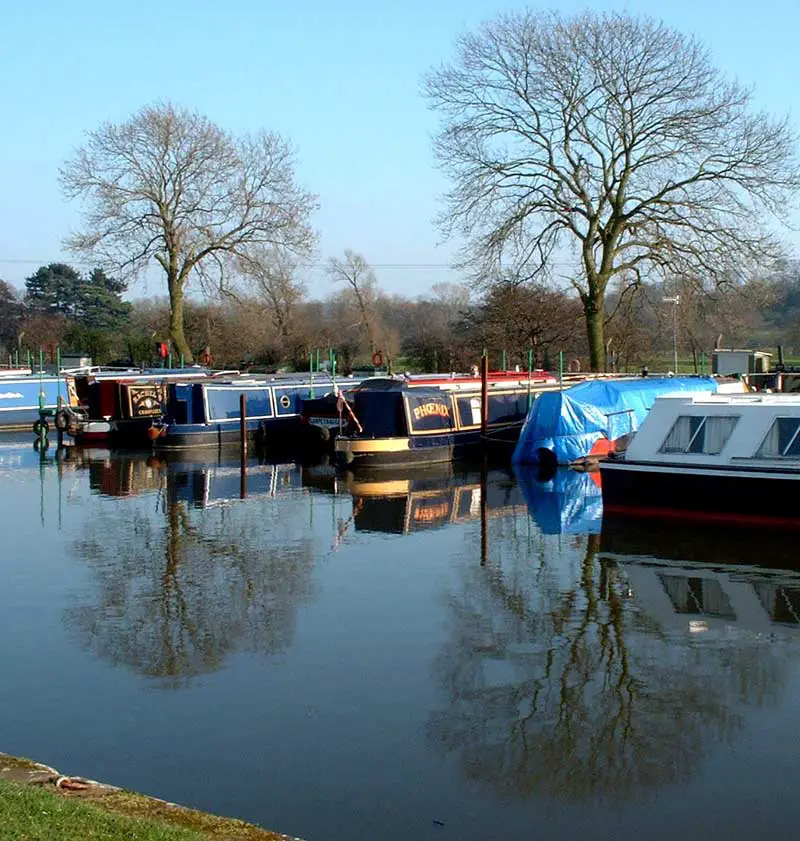 The canals and rivers of England were originally built to transport industrial goods to and from towns and cities by boat. Today, the UK waterways are at the heart of inland boating holidays and weave through some of the most picturesque areas in the UK. Barge holidays in England provide a great opportunity to discover the English countryside. Canals offer a real change from everyday routine and bring one in touch with a new unexpected England remote from main roads and railways, free from crowded and noisy roads; peaceful, pleasant and unspoilt.


Over the past 50 years many thousands of people have found the fastest way of slowing down is to have a relaxing canal boat holiday. Even if you have no previous canal barge hire experience you will be surprised just how easy it is to become a confident skipper of your canal boat. All today's narrowboats for hire are purpose built for easy and responsive handling and if you have any doubts over any aspect of waterway, canal or river cruising, boat hire operators can assist. At the start of a canal barge holidays hirers are usually taken for a free tuition boat trip by an experienced pilots and shown through a lock (sluice). Instruction continues until you are confident of how to handle your canal hire boat.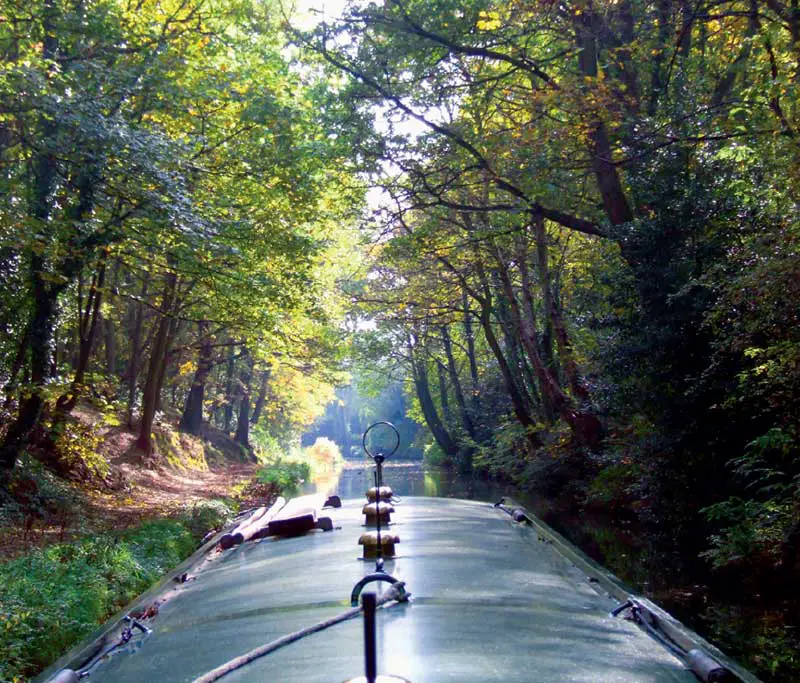 The canals of the United Kingdom are a major part of the network of inland waterways in the United Kingdom. They have a colourful history, from use for irrigation and transport, through becoming the focus of the Industrial Revolution, to today's role for recreational boating. Despite a period of abandonment, today the canal system in the United Kingdom is again in increasing use, with abandoned and derelict canals being reopened, and the construction of some new routes.


The majority of canals in the United Kingdom can accommodate boats with a length of between 55 and 80 feet (17 and 24 m) and are now used primarily for leisure. There are a number of canals which are far larger than this including New Junction Canal and the Gloucester and Sharpness Canal which can allow use for boats with a length of up to 230 feet (70 m). One purpose built ship canal exists in the United Kingdom, the Manchester Ship Canal, which is incomparable in size to any other canal in the United Kingdom. Upon opening in 1894 it was the largest ship canal in the world, and permitted ships with a length of up to 600 feet (180 m) to navigate its 36-mile (58 km) route.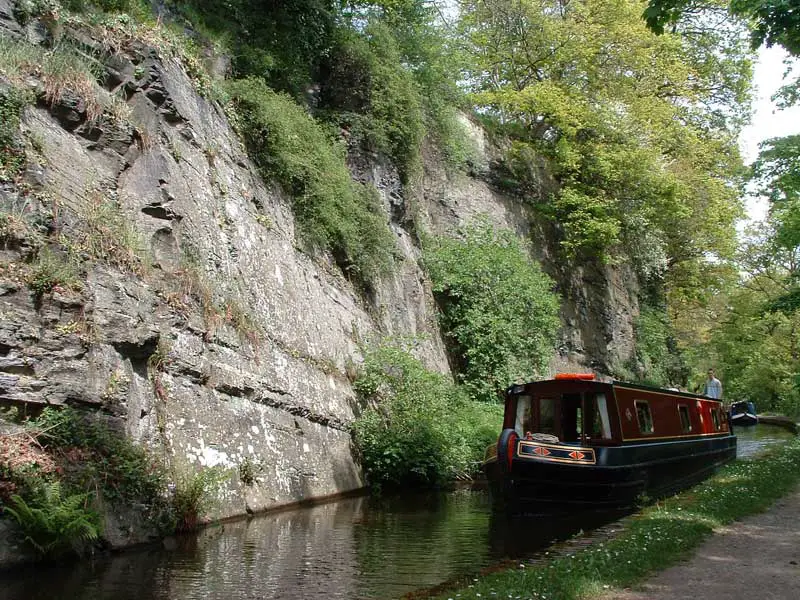 There are now about 2,200 miles (3,500 km) of navigable canals and rivers throughout the United Kingdom. Most of them are linked into a single English and Welsh network from Bristol to London, Liverpool to Goole and Lancaster to Ripon, and connecting the Irish Sea, the North Sea, the estuaries of the Humber, Thames, Mersey, Severn and Ribble. This network is navigable in its entirety by a narrowboat (a boat 7 ft [2.1 m] wide) no longer than about 56 ft (17 m). There are also several through-routes not connected to the main network, notably those in Scotland, e.g. Glasgow to Edinburgh via the Falkirk Wheel and Inverness to Fort William via Loch Ness.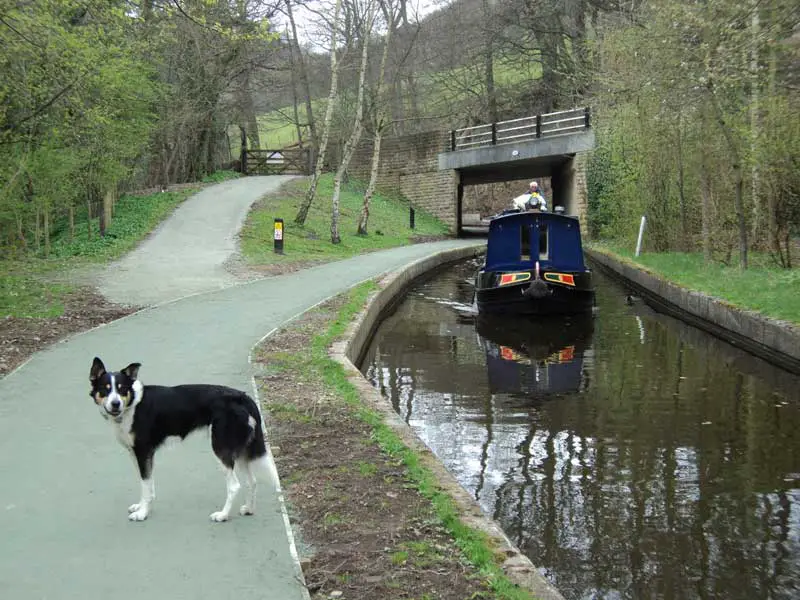 Locks are the most common means of raising or lowering a boat from one water level to another. The distinguishing feature of a lock is a fixed chamber whose water-level can be changed. Where a large height difference has to be overcome, locks are built close together in a flight such as at Caen Hill Locks. Where the gradient is very steep, a set of staircase locks are sometimes used, like Bingley Five Rise Locks. At the other extreme stop locks have little or no change in level but were built to conserve water where one canal joined another. An interesting example is King's Norton Stop Lock which was built with guillotine gates.


Northern England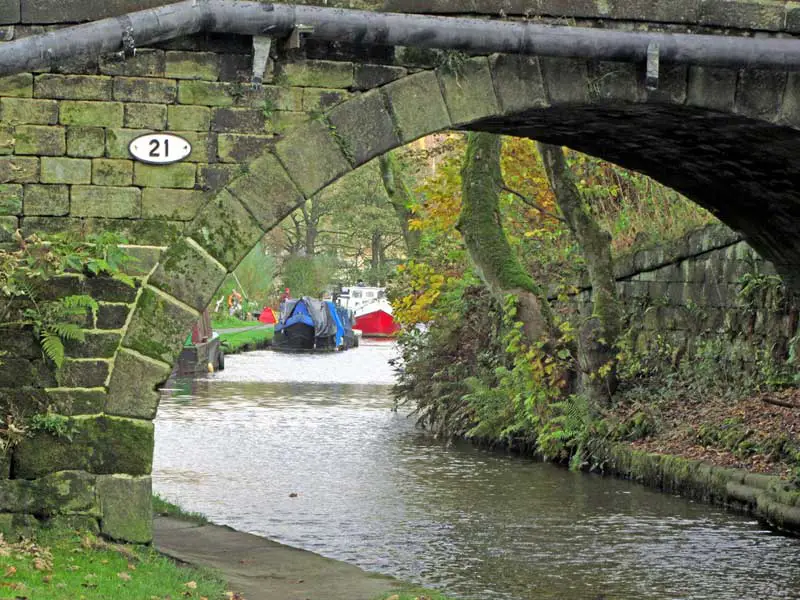 Rocherdale Canal


The waterways of northern England boast some of the most breathtaking of canal scenery. Perfect for the more adventurous boaters, you can cross the majestic Pennines on your boating holiday and appreciate the stunning contrasts between our industrial heritage and countryside, with fantastic views under wide open skies. You'll discover historic Victorian mills, plenty of friendly local puns and rugged stone-built towns, with unique shops, restaurants and boutiques.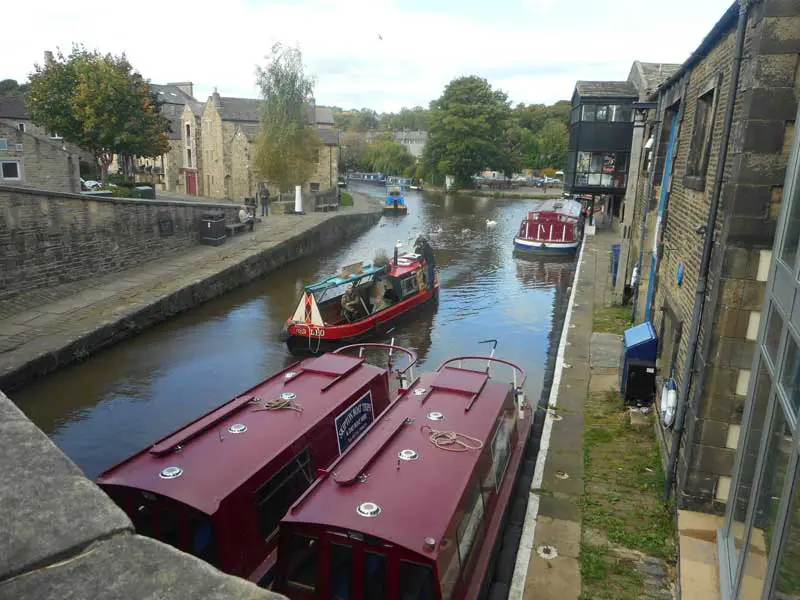 Narrowboats at Skipton


Hire a narrowboat on the canals in Northern England and navigate across the Pennine Waterways via one of 3 main canals. Choose the wide open vistas on the mighty Leeds and Liverpool, the picturesque Rochdale Canal or narrow Huddersfield Canal with the longest tunnel in the country. These waterways are packed with industrial history, modern day commerce and agricultural land, passing through cobbled towns and villages. All three have their own character and all offer magnificent views.
Take a boating holiday along the Trent & Mersey Canal and explore the history of the potteries at Stoke on Trent and thesalt works around Middlewich. Take your hire boat for a cruise onto the River Weaver via the Anderton Boat Lift, marvelling at this unique feat of Victorian engineering. Or cruise the pretty lock free Lancaster Canal for coastal views of Morecombe Bay just beyond Lancaster.
Travel along the Macclesfield Canal – one of the highest on the network which skirts around the Peak District – plenty of opportunity for walks and photography.