Contact

Capital Cities

New South Wales: Sydney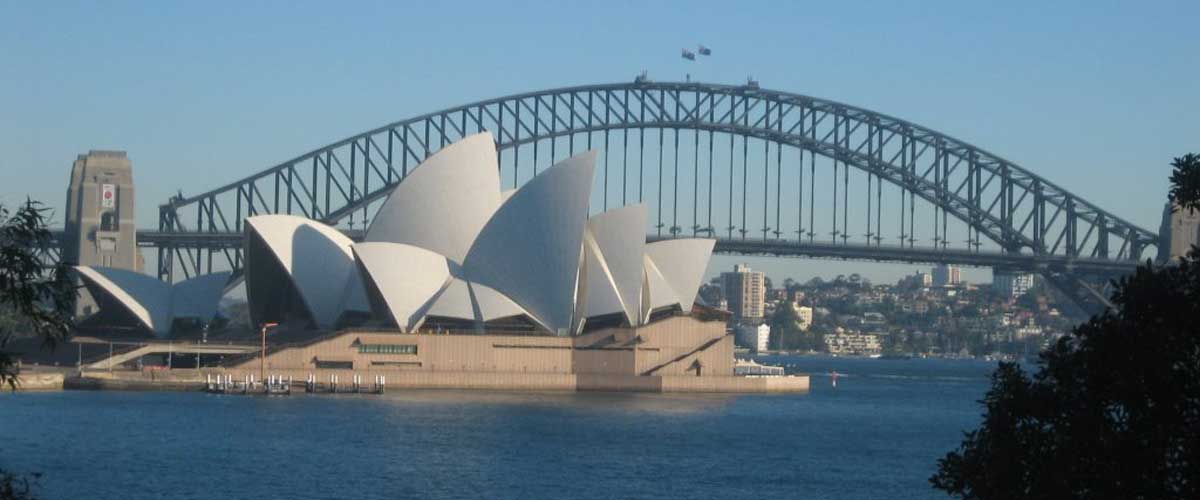 A significant global and domestic tourist destination, Sydney is regularly declared to be one of the most beautiful and livable cities in the world, admired for its harbour, beautiful coastline, warm and pleasant climate and cosmopolitan culture. Join us on a journey of discovery.


Victoria: Melbourne



Melbourne is very much a cosmopolitan city with just over 3 million inhabitants. It has a reputation for being a major ethnic melting pot and Australia's cultural hub. As a result, the city is known for its restaurants which serve a multitplicity of foreign cuisines, and for being at the forefront in fashion, style and the arts in Australia.




Queensland: Brisbane



Queensland is known as Australia's Sunshine State. Queensland offers a great diversity of holiday and touring opportunities, with the Great Barrier Reef, tropical islands, rainforest and wilderness, open sandy beaches, and the vast outback, as well as the sophisticated attractions of Brisbane, the Gold Coast and the Sunshine Coast.




Tasmania: Hobart



Sitting just 240 kilometres south-east of mainland Australia, Tasmania has long had the nickname Apple Isle due to the large amount of fruit grown there. In Tasmania, you are never far from water and mountains – it has more than 1,000 mountain peaks. More than 40 per cent of the island is protected as national parks and reserves, which are home to some of the world's rarest animals.




South Australia: Adelaide



South Australia is the fifth largest state in Australia with a population of 1.4 million. It is home to long summers, stunning beaches and award-winning wine, events and festivals. The gateway to the Barossa, Flinders Ranges and Kangaroo Island, South Australia has the easiest access to the Australian outback of any state. Adelaide, a place of natural beauty and simple elegance, is the capital city of South Australia.




Western Australia: Perth



Perth is a busy, go-ahead city that is an attractive gateway to Australia's biggest state. Western Australia and the City of Perth have, over the years built up a reputation of being a warm, friendly place with a pace of life that isn't dead by any means, but is much more easy going than the lifestyle on offer in the larger cities in the east. Though Queensland used to promote itself as the sunshine state, WA is equally deserving of the title.




Northern Territory: Darwin



An Australian capital city with a difference, Darwin boasts an easy-going lifestyle (in the dry season at least) and extends a warm welcome to visitors from the south, eager for a taste of Territory life. Where else in Australia can you experience a live crocodile show in the main street, grab a bite to eat at an oceanside market and then watch an incredible sunset from your vantage point on the beach as you dine, or decide take a drive and end up in Kakadu National Park before lunchtime?




Australian Capital Territory: Canberra



The Australian Capital Territory is the site of Canberra, Australia's capital city. As well as the seat of Government for the Commonwealth of Australia, Canberra has been developed as a celebration of and salute to Australia's culture, its unique natural features and its notable sons and daughters.