British Motoring Museums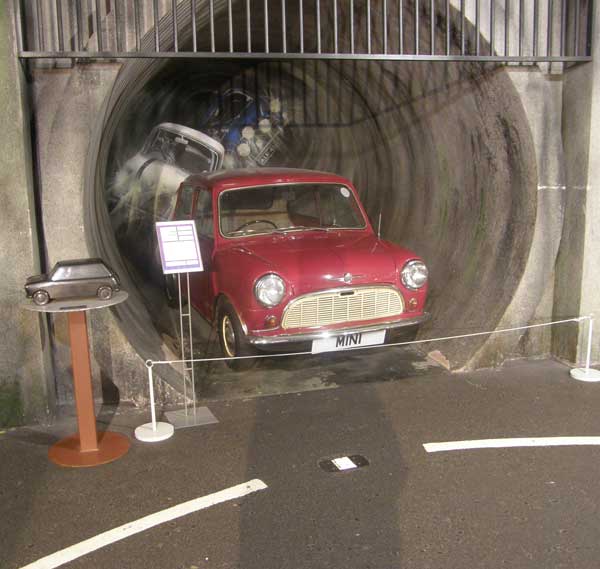 From the historic Brooklands Museum just south of London to the Beaulieu National Motor Museum in the heart of the New Forest and from Coventry's Transport Museum to the newly revamped British Motor Museum at Gaydon, British car fans are spoiled for choice when it comes to great days out.
There's much, much more too, so check out our pick of the motor museums to visit.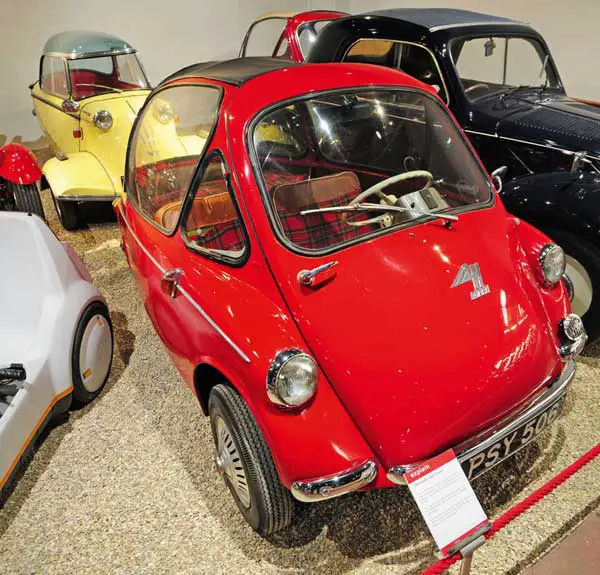 Best Motoring Museums in the UK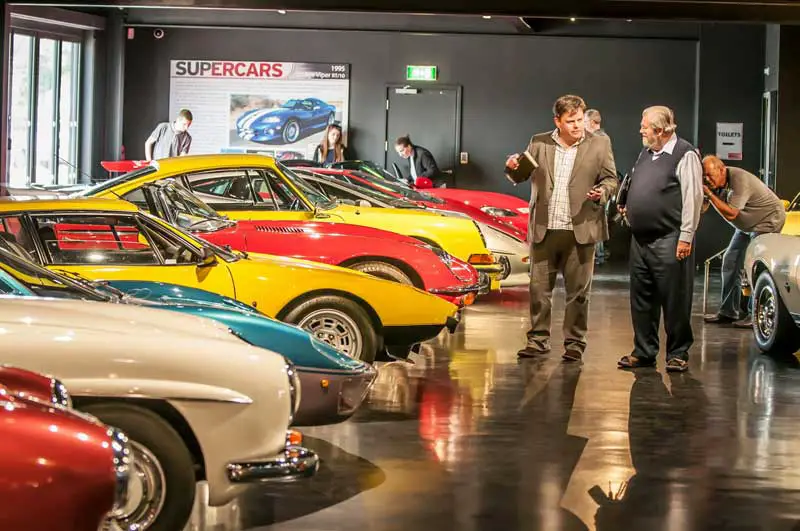 Haynes Motor Museum
Tucked away next to the busy A303 in rural Somerset sits a collection of motoring prestige and history. The Haynes International Motor Museum at Sparkford, near Yeovil, is home to more than 400 cars and motorbikes, and is Britain's biggest motor museum. The museum was originally opened in 1985 by John Haynes, founder of Haynes Publishing Group, who hoped it would run alongside his workshop manual business.
What's on show is impressive, and represents motoring from the 1800s to the present day. The American Collection packs all the muscle cars from the early 20th century onwards, while the Vroom Room – part of the recent revamp – features a number of supercars, including a Lamborghini Countach. The Red Room needs no explanation, though: it's a hall of red racers, including cars driven by Michael Schumacher and Sir Stirling Moss, while new exhibits include Mark Webber's RB6 Red Bull Formula One car.
Where: Sparkford, Somerset
Contact: Ph: 01963 440804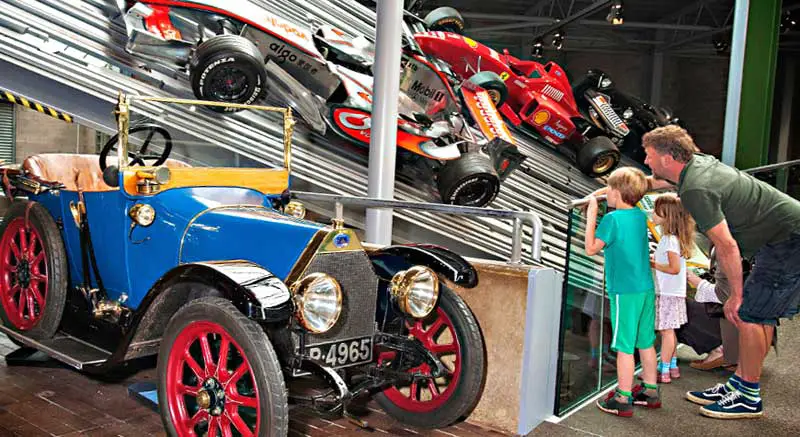 Beaulieu National Motor Museum
A name that will resonate with all motoring fans, Beaulieu is packed full of history. With over 250 historic cars and bikes telling the story of British motoring it's a must for any car fan. The ticket includes museum access, plus the famous Victorian Palace House and the surrounding grounds and gardens.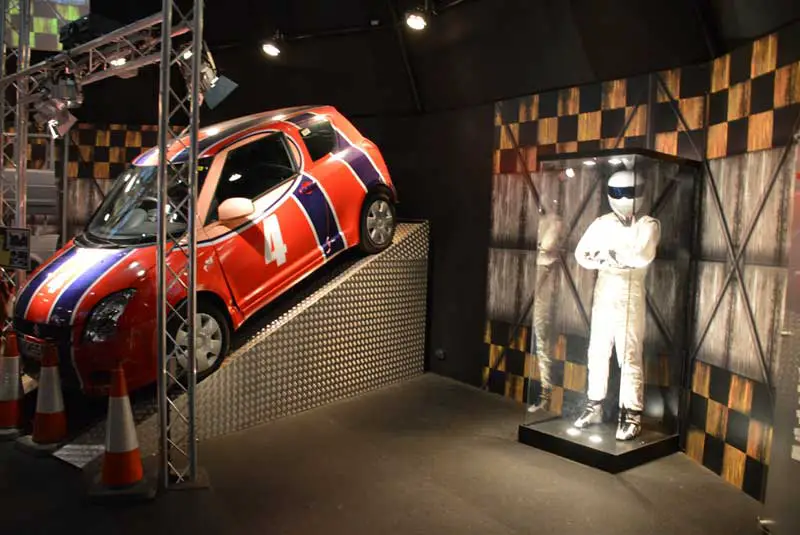 World of Top Gear


Key exhibits include everything from record-breakers to cars that have starred in films to race-bred machines from rallying, Formula One and motorbike championships. Plus you can peek into the future via the alternative technologies exhibit and explore vehicle design and construction. The exhibit "World of Top Gear" features cars created by Top Gear presenters Jeremy Clarkson, Richard Hammond and James May. Beaulieu is open every day from 10am to 5pm, and until 6pm from June to September.
Where: Brockenhurst, Hampshire
Contact: Ph: 01590 612345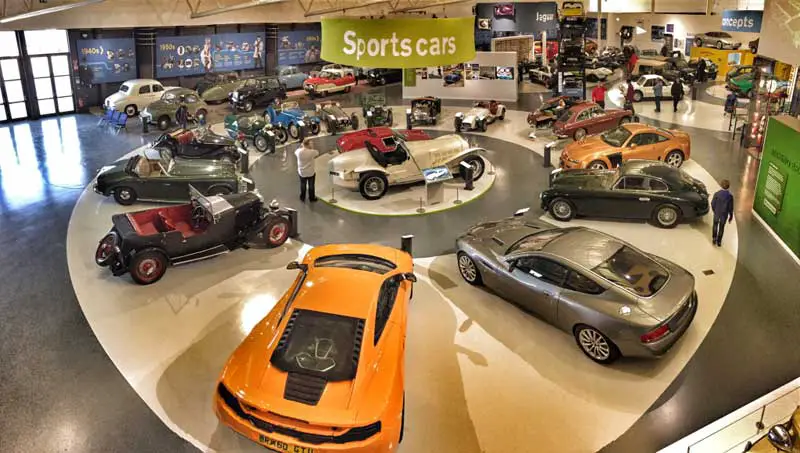 British Motor Museum, Gaydon
The British Motor Museum, formerly known as the Heritage Centre, has enjoyed a recent revamp. Set between the Aston Martin and Jaguar Land Rover sites near Gaydon, Warwickshire, the museum packs a huge collection of British cars with a big emphasis on domestically made vehicles, with marquee badge names sitting alongside brands made under licence on these shores.
The 'Collections Centre' offers a behind the scenes experience for visitors to see how the museum stores and restores many of the cars on display, while the mezzanine is used for a variety of temporary exhibitions.
The collection includes more than 300 cars from the classic, vintage and veteran eras as well as iconic models such as the Austin 100 HP, Land Rover No1, Morris Minor No1, the first and last Mini, MG old No1, and the Thunderbirds Fab1 – Lady Penelope's car. The Land Rover Experience is great fun for all the family as your instructor navigates the purpose-built, all-terrain Gaydon off-road track in a vehicle which never knows when it has been beaten. The museum is open seven days a week, from 10am to 5pm.
Where: Banbury Road, Gaydon, Warwickshire
Contact: Ph: 01926 641188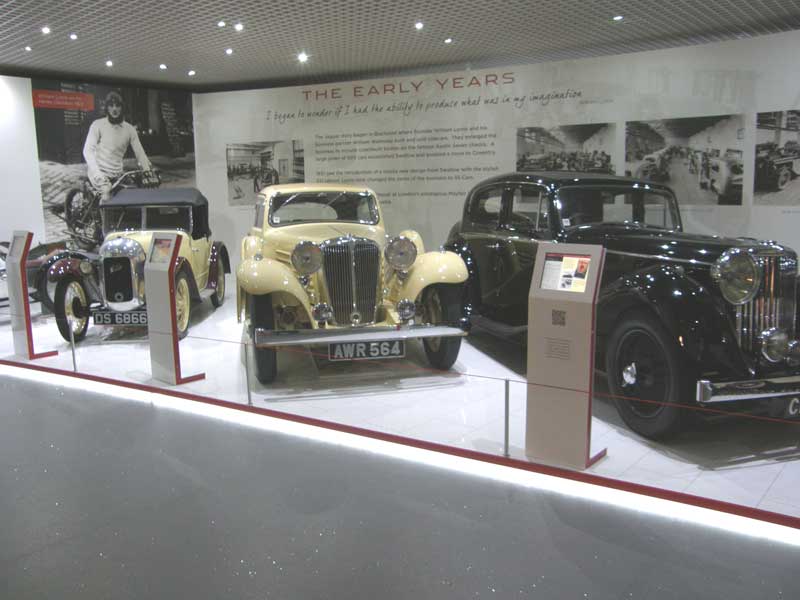 Coventry Transport Museum
Coventry began as a centre of motor and cycle manufacturing in 1896. Starting with Coventry Motette, The Great Horseless Carriage Company, Swift Motor Company, Humber, Hillman, Riley, Francis-Barnett and Daimler and the Triumph motorcycle having its origins in 1902 in a Coventry factory. The Massey-Ferguson tractor factory was situated on Banner Lane, Tile Hill, until it closed in the late 1990s. All these brands and more are honoured here with many examples on display. This museum is also home to land speed record holder Thrust SCC, and there is even a simulator to go with it, in which visitors can get a taste of what it's like to go quicker than the speed of sound.
The Museumis only 33km away from the British Motor Museum at Gaydon, so it is relatively easy to visit both museums on the same day. open from 10am to 5pm all year. Ph: 024 7623 4270.
Where: Millennium Place, Hales Street, Coventry, West Midlands
Admission: Free
Contact: Ph: 024 7623 4270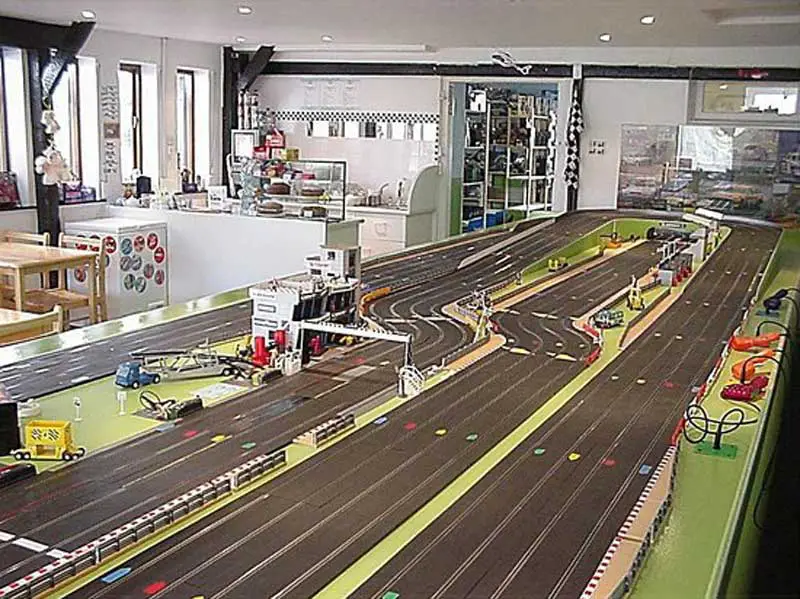 On Your Marques Model Car Collection
Although there are no real-life scale cars here, this museum is packed full of model cars many would have grown up with through childhood. Highlights include slot cars, models shored up in collectors – plastic cases and even a Scalextric track.
Just bear in mind that it is only open on Friday, Saturday and Sunday from April to October, from 11am to 4pm.
Where: Alford, Lincolnshire
Contact: Ph: 01507 490066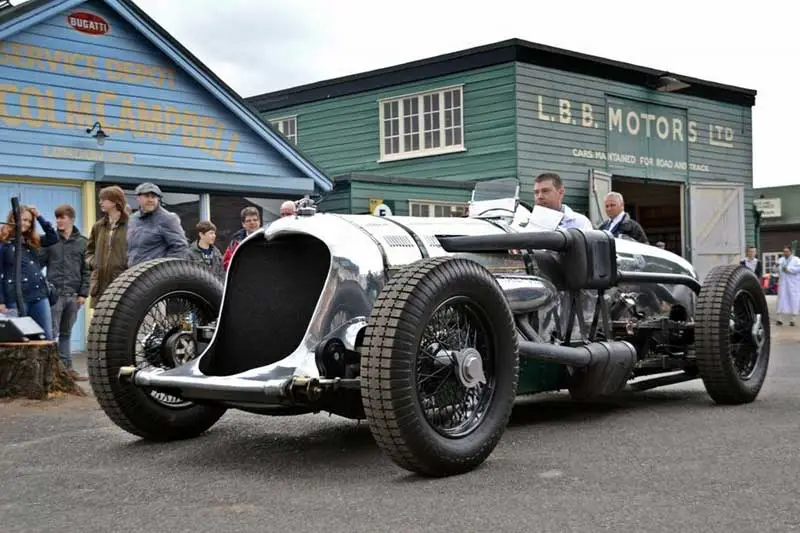 Brooklands Museum
Brooklands is where it all began for UK motorsport, and is host to the world's first purpose-built motor racing circuit. The museum pays homage to this, displaying British engineering and technological marvels from throughout the 20th century. Alternative means of transportation are covered, too, with a Concorde exhibit and other pieces of aviation history, while there's a host of specialist car days held throughout the year. Brooklands is open from 10am to 5pm during the summer.
Where: Weybridge, Surrey
Contact: Ph: 01932 857381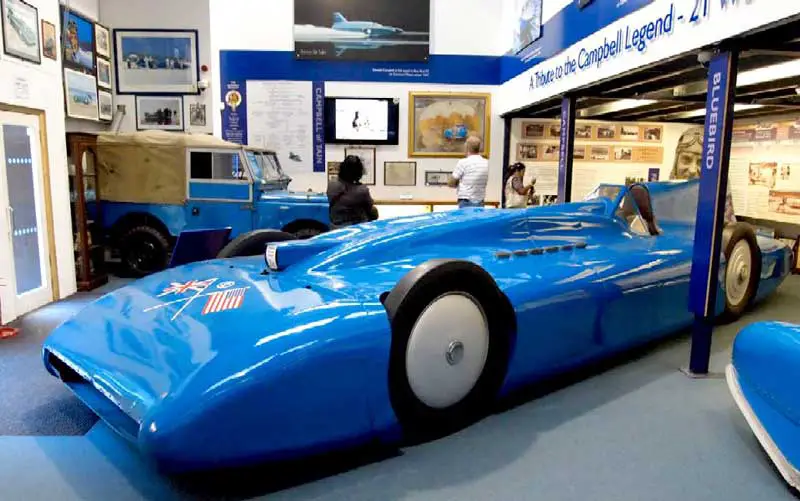 Lakeland Motor Museum
Set against rolling hills on the outer edges of the Lake District, the easy-on-the-eye attractions don't stop with the surroundings at Lakeland Motor Museum, as a huge selection of transport icons made over the last 100 years awaits. Models from Aston Martin, Jaguar and DeLorean are among the highlights. There is also a display featuring the cars and boats of British speed aces Donald and Malcoln Campbell who set speed records on Lake Coniston. Opening times are 10am to 4.30pm all year round
Where: Windermere, Cumbria
Contact: Ph: 01539 530400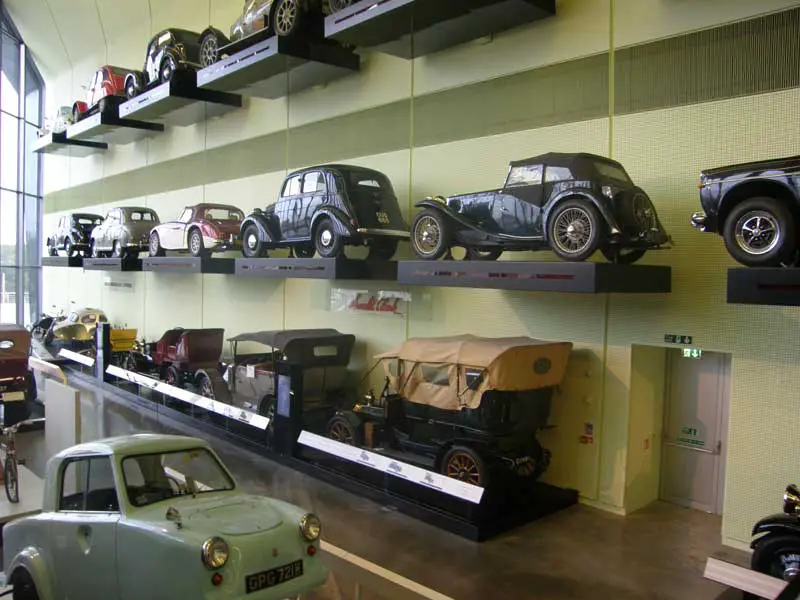 Riverside Museum
The museum houses the oldest surviving pedal cycle and the world's leading collection of Scottish-built cars and trucks, including pioneering examples from Scottish manufacturers Argyll, Arrol-Johnston and Albion. More modern Scottish-built cars, namely the Rootes Group's Hillman Imp, Chrysler Avenger and Chrysler Sunbeam are represented too along with many other motorcars. The collection is displayed as a wall of cars. All forms of transport are featured, from horse-drawn vehicles to fire engines, from motorcycles to caravans, even toy cars and prams.
Where: the museum is at Pointhouse Quay in the Glasgow Harbour regeneration district of Glasgow, Scotland.
Admission:entry fees apply
Contact: Ph: 0141 287 2720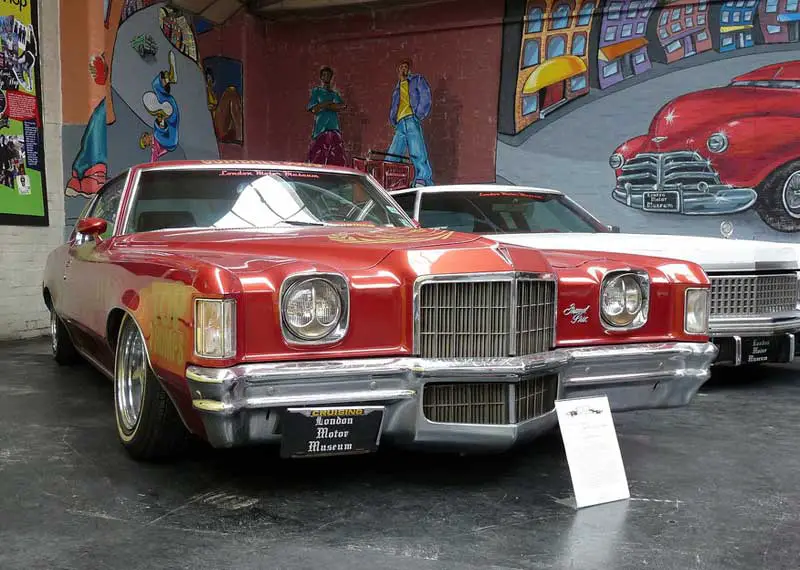 London Motor Museum
The London Motor Museum is the premier museum in London for car enthusiasts. The Museum has a unique collection of classic American Cars that relate to the story of the early motoring experience. Vehicles include classic cars from the 1960s, 1970s and 1980s, and a selection of famous cars – including Herbie the Volkswagen Beetle, one of six original Batmobiles used in the first Batman (1989) film, and a Ford Gran Torino from the television series Starsky and Hutch. Exclusive models include a Louis Vuitton Cadillac Deville, a Lincoln Continental Lowrider and plenty of deluxe names like Aston Martin, Ferrari and Jaguar.
Where: 3 Nestles Avenue, Hayes. The closest train station is Hayes and Harlington.
Admission:entry fees apply
Contact: Ph: 0800 195 0777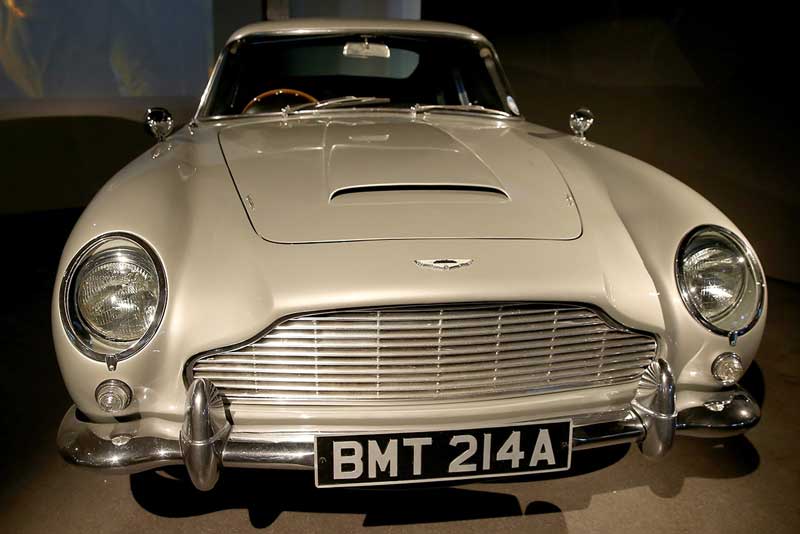 London Film Museum
Bond in Motion is the official exhibition of James Bond vehicles that feature in the renowned film series. It is the largest display of its kind ever staged in London. James Bond first hit the big screen in 1962, when Ian Fleming's 007 was introduced to cinema audiences around the world as the double o agent in Dr No. Half a century and six Bonds later, the franchise is now one of the longest running in cinema history. In the main exhibition space the numerous vehicles on display include the archetypal Bond car, the Aston Martin DB5, Goldfinger's majestic Rolls-Royce Phantom III and the unforgettable Lotus Esprit S1 submersible from The Spy Who Loved Me. Displayed alongside less predictable 007 modes of transport such as the Citroen 2CV and the Crocodile Submarine the exhibit also includes a variety of aircraft, boats and motorcycles. Open daily 10am – 6pm (last entry 5pm)
Where: 45 Wellington Street, Covent Garden, London.
Admission:entry fees apply
Contact: Ph: 0207 836 4913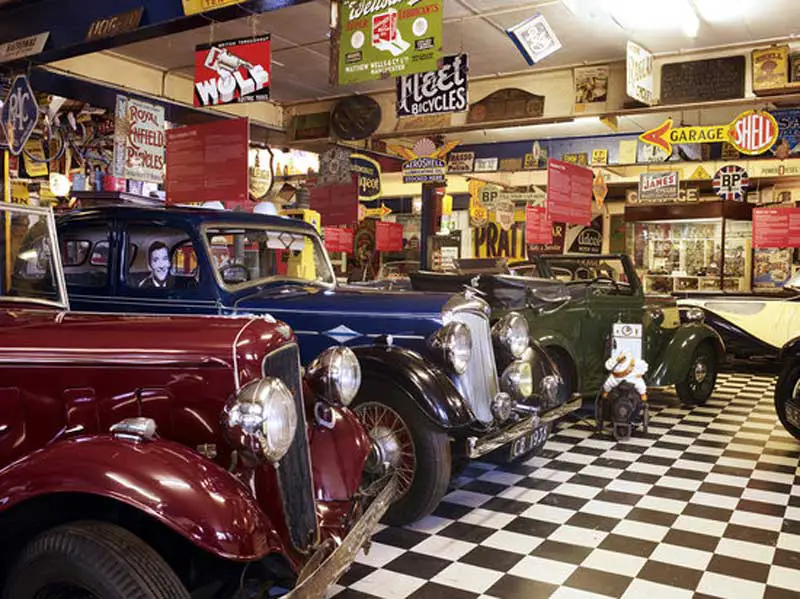 Cotswold Motoring Museum and Toy Collection
Sitting in possibly one of the prettiest villages in England – Bourton-on-the-Water – the Cotswold Motoring Museum and Toy Collection is stuffed to the gills with every conceivable type of car both life-size and toy-size. Wander through the museum's seven galleries to discover vintage and classic cars, caravans and motorcycles of all shapes and sizes and a wonderful collection of motoring curiosities. If you've kids in tow, in the Mill Gallery you'll find Brum, star of the CBeebies series – a sure fire hit with the kids. Open 10am – 6pm, seven days a week
Where: The Old Mill, Bourton-on-the-Water, Gloucestershire.
Admission:entry fees apply
Contact: Ph: 01451 821255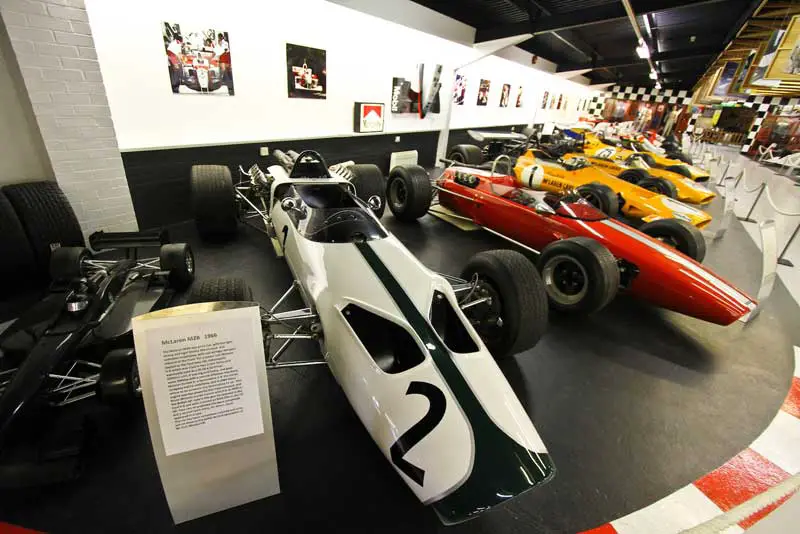 The Donington Grand Prix Collection
Mad about Formula One? Get thee to the Donington Grand Prix Collection in Derbyshire where you can see the world's largest collection of Grand Prix cars – there are a whopping 130 vehicles glistening and sparkling across four halls. Take in almost a century of motor sport history, marvel at the stunning models from Ferrari, Jordan, BRM and Vanwalls and learn everything there is to know about this glamorous sport. There is even a display of drivers' helmets and memorabilia from the races. The museum is also home to the Wheatcroft Collection which holds a number of World War II vehicles and motorcycles. Open 10am to 5 pm daily.
Where: Donington Park, Castle Donington, Derby, Derbyshire. Last admissions 4pm
Admission: entry fees apply
Contact: Ph: 01332 811 027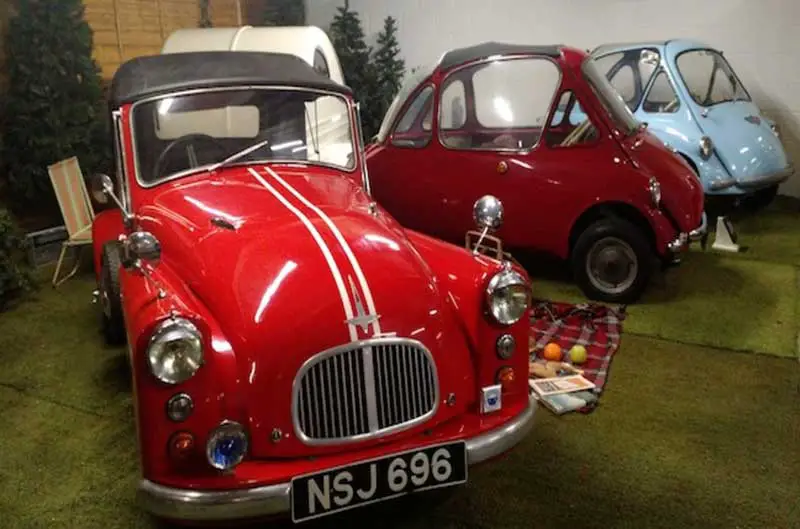 Bubble Car Museum
Back in the 1950s, these fascinating marchines fulfilled the post-World War II need for a motor vehicle that was a step-up from the motor bike but much cheaper to buy and run than a car. The museum has over 50 vehicles on display, with examples of Bond, Isetta, Reliant, Frisky and Bamby to name but a few. Addirionally it has a rally field for race events and a camping field, plus 1950s housewares, scooters and caravans.
Where: Clover Farm, Main Rd, Langrick, Boston, Lincolnshire.
Admission: entry fees apply
Contact: Ph 01205 280037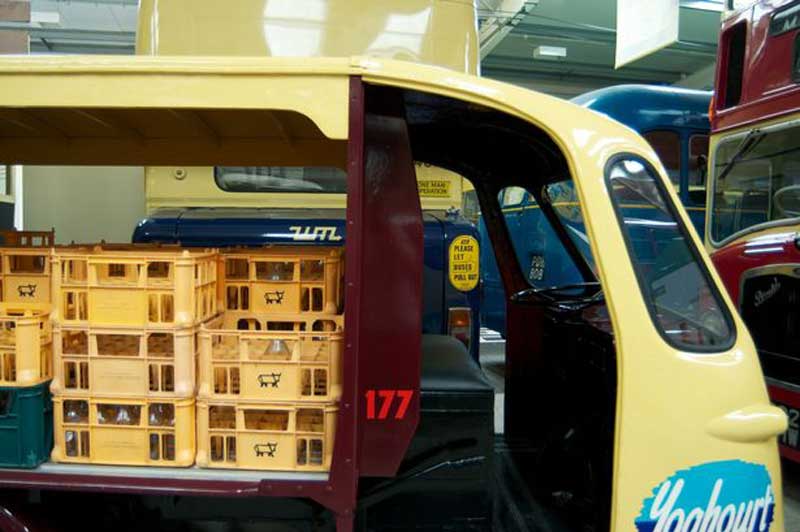 The Transport Museum, Wythall
There are more than 90 buses on display in three display halls, along with more than 30 electric milk floats and bread vans. Event days include a ride-on miniature steam railway operated by the Elmdon Model Engineering Society (EMES). During August, on Saturday, Sunday and Wednesday, a circular tour on a classic bus runs at 2.30pm. Open: 11am-4.30pm at weekends from March 28 to October 31, 2015 and on Wednesday afternoons from noon to 4.30pm from May 27 to September 2.
Where: Chapel Lane, Wythall, Worcestershire, 14 km from Birmingham Admission:entry fees apply
Contact: Ph 01564 826471