Gibraltar
Gibraltar may well be a British Crown Colony but geographically it's an isthmus of Spain (you can walk across the road, though you do have to pass by some pretty tough customs guards). This proximity over the years has caused no end of irritation on the part of the Spanish government. In fact, during his reign, Ferdinand Franco (who served as dictatorial prime minister until the 1970s) was so upset by England's refusal to cede the territory to Spain that he closed the border and cut off telephone communications. There is an ongoing, off-and-on quarrel between Britain and Spain about who owns Gibraltar. The Spanish believe that because it's attached to Spain, it should belong to Spain. But the locals have voted twice to stay with Britain. As far as they are concerned, they are British and do not want Spanish citizenship. Spain is to press for joint sovereignty of Gibraltar following Brexit vote.

Over time, populated by Phoenicians, Greeks, Carthaginians, Romans, Muslims, Moors, Spanish, Dutch and finally the British, the town of Gibraltar was formed in the 11th century by North African Islamics. The city is said to be "British Colonial built on Spanish Colonial built on Moorish." And that is exactly what the charming city resembles, with all of the influences present in its architecture.

Owing its current status to Lord Nelson (who protected it during the Great Siege in the late 1700s), there are several monuments honoring the admiral, and museum exhibits explain the most recent history of the region. The strategic location of the territory has caused it to be used over the centuries as a fortified battlement, and in fact, the Rock itself has over 50 km of roads within it.

The Rock of Gibraltar, that famous promontory in the Bay of Gibraltar, actually faces Spain and not the Strait of Gibraltar leading into the Mediterranean. Once any cloud cover clears, and the entire enormity of it is revealed, though, it's an amazing sight visible from the cruise ship docks. The 430 metre high Rock is a limestone formation, riddled with as many as 140 caves. Remains of pre-Neanderthal humans have been found inside the rock and in areas surrounding it, but the territory's more recent history is both turbulent and inspiring.

Ships dock at Gibraltar's cruise ship terminal a few kilometres from the centre of town. Shuttles at the cruise dock accept U.S. dollars. Gibraltar is a VAT free jurisdiction. The cruise ship terminal is small but offers international telephones, a snack outlet and a couple of touristy/trinkety kiosks for souvenirs. There are counters for taxis and tourist information.


Currency is the British pound, though banks issue their own notes and coins. British pounds are accepted everywhere, and euros are accepted almost everywhere. For updated currency-conversion figures, visit www.oanda.com or www.xe.com. Ask for change in British pounds because it is hard to exchange Gibraltar currency outside the territory. ATMs dispense either British pounds or Gibraltar pounds. A Gibraltar 5 pence coin makes an unusual souvenir because it has a monkey on it.

English is the official language in Gibraltar, but most locals also speak Spanish. Other languages are Berber, Arabic and Hindi because of the varied ethnic groups who live here. Hebrew is spoken by the Jewish community, and Maltese is spoken by some families. Locals sometimes speak Llanito, unique to Gibraltar and based on Andalusian Spanish.

Gibraltar is not large, so you theoretically could do everything on foot, but it's impractical because of the vertical geography of the Rock. The town center is just a mile from the dock and is a relatively easy stroll. Shuttles are offered by the port, but prepare to shell out for the quick ride; they charge around three euros per person each way. In town, taxis are readily available but fairly pricey relative to the short distances traveled.

Public buses are an easy way to get around this small region. There are five bus routes in Gibraltar (numbered 1 to 5), and buses run to most areas of the territory apart from the Upper Rock. Take Route 2 from Line Wall Road south of Casemates Square if you want to head out to Europa Point, the bottom tip of Gibraltar. Fares are 1.50 GBP or two euros one way or 2.25 GBP or three euros for a day pass.

If you book a shore excursion in town rather than through the ship, the buses and guides leave from a central area near the main square.




Plan and Book: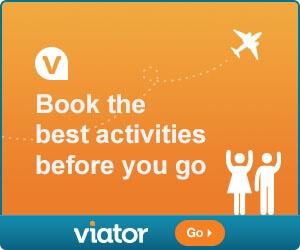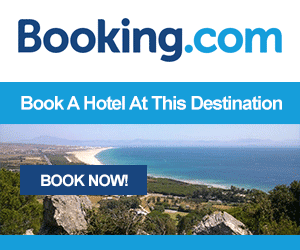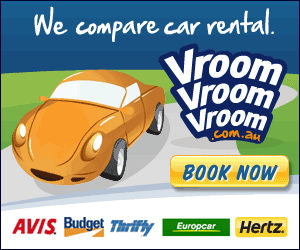 Gibraltar: See and Do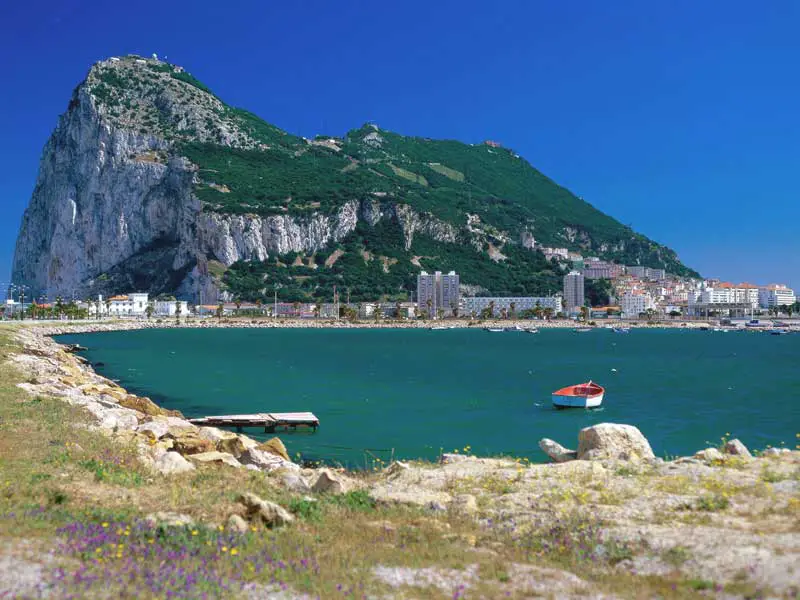 Traveling to the top of the Rock is almost mandatory and is easily accomplished via land tours or a quick cable car trip. At the top is a splendid nature preserve, and along the way, you can visit with the Barbary apes, the only free-living primates in Europe, and the Barbary partridges. Both creatures are unique to Gibraltar.

Beyond the Rock and the handful of museums, the old town of Gibraltar consists of a main street jammed with tiny shops and a handful of famous British chains, such as Marks and Spencer, BHS and Dorothy Perkins. For North Americans, however, there are few bargains because prices are in the Gibraltar pound, which is equivalent to the British pound sterling.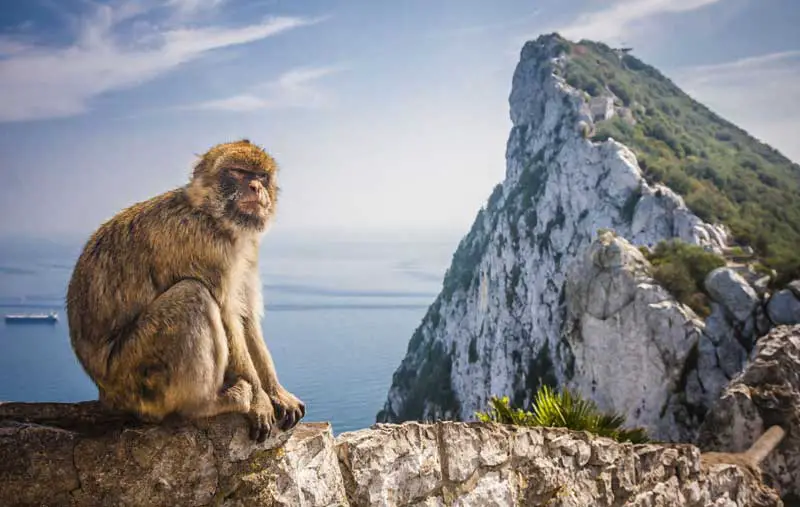 There are a wide array of stuffed monkeys available on the Rock to take home as souvenirs, meant to capitalize on the Barbary apes that call the region home. Never mind that the apes have no tails and most of the stuffed animals do — they're fun and range from teeny squeakers to great big, fat and fluffy stuffed companions. When close to the apes (the real ones, not the stuffed toys), do not touch or feed them – after all they are wild animals. They are looked after by the government, and veterinarian care is provided by the Gibraltar Veterinary Clinic. The apes are fed a daily supply of fresh water and vegetables, fruit and seeds as supplement to natural food resources — leaves, olives, roots, seeds and flowers.

Gibraltar Crystal available in many of the shops in town. Items are produced in Gibraltar and entirely handmade; you can watch them being formed and even design your own pieces, from wine glasses to large vases. The glass factory is located in an old army barracks in the town square. Linens are also popular souvenirs.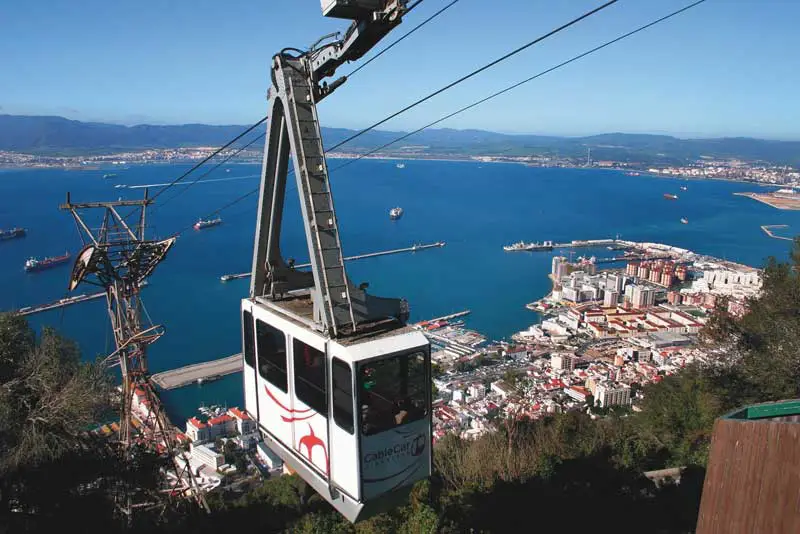 Attractions and Activities
You can take the cable car from Main Street to the top of the Rock and see both Spain in Europe and Morocco in Africa; the trip takes six minutes to ascend the 1,000 feet to the top and runs every 10 to 15 minutes throughout the day. There is a restaurant, souvenir shop and pub at the summit. On your way up or down, you can stop to see the Barbary apes at "The Apes' Den," near the middle cable car station. Others can be seen at the top. The tailless Barbary apes will visit with you, but beware — they love snatching purses, cameras, hats and sunglasses. Cost is about 15 euros for the roundtrip fare, including a stop to see the apes.

Also known as Cathedral Cave, the unique geophysical properties of Upper St. Michael's Cave, descending some 250 feet below the entrance, makes it ideally acoustic, and part of it is set up as a concert venue. These days, classical music is piped through for tourists, but the chambers are still used for concerts, solo performances and ballets. Entry is free with a cable car ticket.

Gibraltar is tax-free, and the shopping is lovely. There are British stores like Marks and Spencer, Spanish stores, and some that are unique to this multiethnic community. Linens and Spanish mantillas are available in the main square at most reasonable prices; leather goods and clothing can be found along the pedestrians-only main street that winds its way to the Alameda Gardens at the foot of the Rock.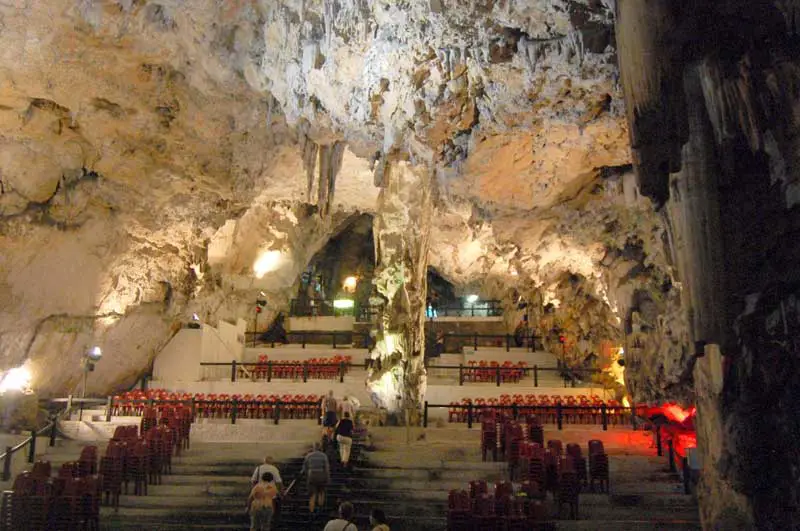 A tour of Lower St. Michael's Cave is not for the faint of heart, nor for the physically challenged. It requires descending several hundred feet using ropes, pulleys, ramps cut into the stone and scary walks across slippery and narrow pediments. At the end of it, though, you come upon an underground lake surrounded with magnificent stalactites and stalagmites dating from millions of years ago. There is a small entry charge.

Several companies (and cruise ship excursions) offer tours into the Bay of Gibraltar, where three species of dolphins (common dolphin, striped dolphin and bottlenose dolphin) live and play. Not only are you more than likely to come face to face with these exuberant mammals (or the occasional whale!), but it's also the best opportunity you have for taking photos of the Rock itself.

Gibraltar is surrounded by more than 30 wrecks and reefs and is a diving haven for experienced divers, but even novices can take a short "resort course" and go out for a few hours at shallower depths. If your ship is in port until late, night diving is also available.

Multiple bird species are found migrating through the Straits of Gibraltar. If you are a nature lover, you will be entranced during a bird watching outing that you will enjoy tremendously. Migrating birds are seen almost all times of the year. Depending on when you visit, you might see white storks, honey buzzards, short-toed eagles and various other species of sea and land birds. And Gibraltar has its own, the Barbary partridge, which, like the apes, can only be found there.