North Sea Ferries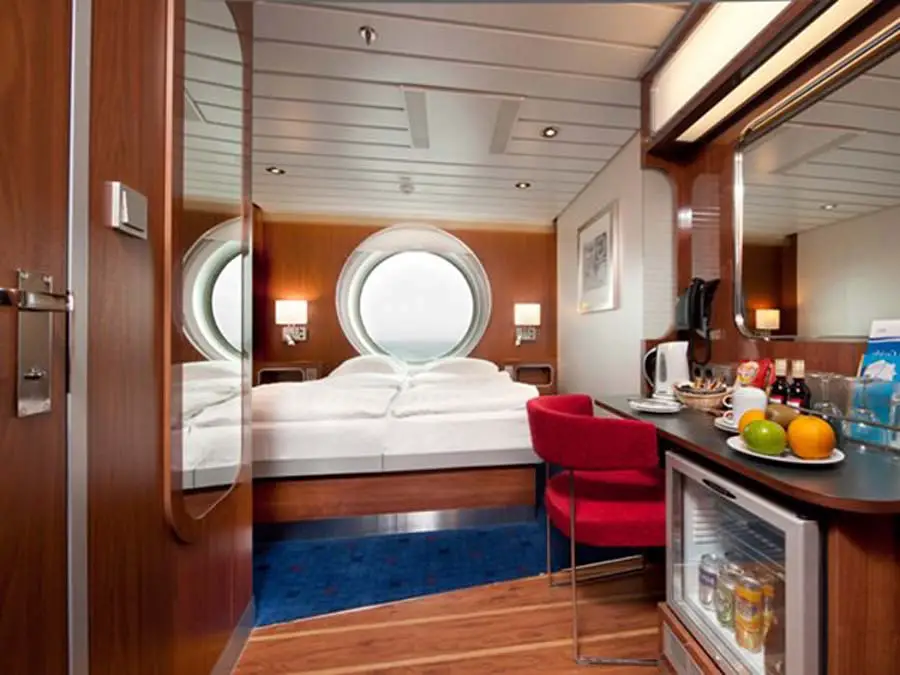 Captain's Class cabin aboard Stena Britannica


The North Sea is the stretch of water between the British Isles and Continental Europe. There are four ways to ctoss it. If you have a car you can drive under it from Dover in Britain's south, to Calais. You can fly, using either Manchester airport in the north of England or one of London's airports in the south. You can go by train, using the Eurostar service which leaves from St Pancras Station in Central London and copnnects with Avignon, Brussels, Lille, Lyon, Marseille and Paris. All its trains traverse the Channel Tunnel between the United Kingdom and France, owned and operated separately by Eurotunnel. The fourth option – and our preference – is to use a ferry.




North Sea ferries are small ocean liners with ron on-roll off facilities, in other words, you can take a car with you and use it to drive in Europe of Britain, depending on where you commence your journey. If you don't have a car, which most visitors from Australia who are travelling around Europe or Britain won't have, you can still travel on a North Sea ferry, you just don't pay the motor vehicle component of the fare.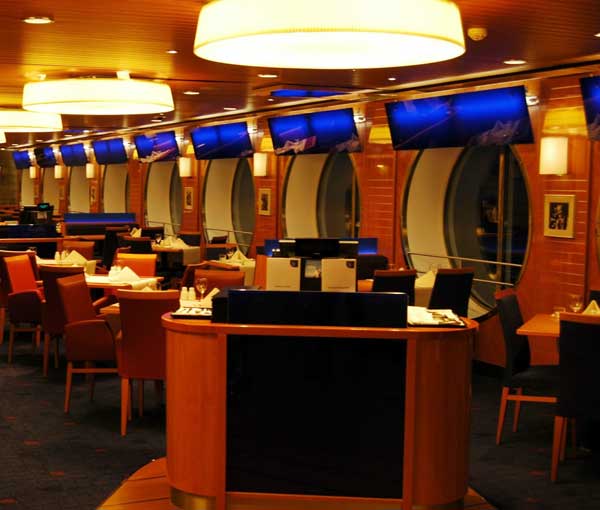 Most ferries are overnight services. On these, your pasage includes a cabin, the cost of which varies depending on the level of accommodation you prefer, and whether it is inside the ship or outside with just a porthole or with a balcony. The ferries have dining rooms where evening meals and breakfasts are available for purchase. The process of getting on and off is quite easy if you don't have a car, but there is a quite a bit of time spent getting to the ship from the nearest town, then standing around during the check in process. At the other end, if there are plenty of people not travelling with a motor vehicle, which occurs when tour groups use the ferry, it can take some time for everyone to file of the ship and through the immigration at the destination port. Once customs is cleared, there is usually a bus or train to catch to get you into the city centre.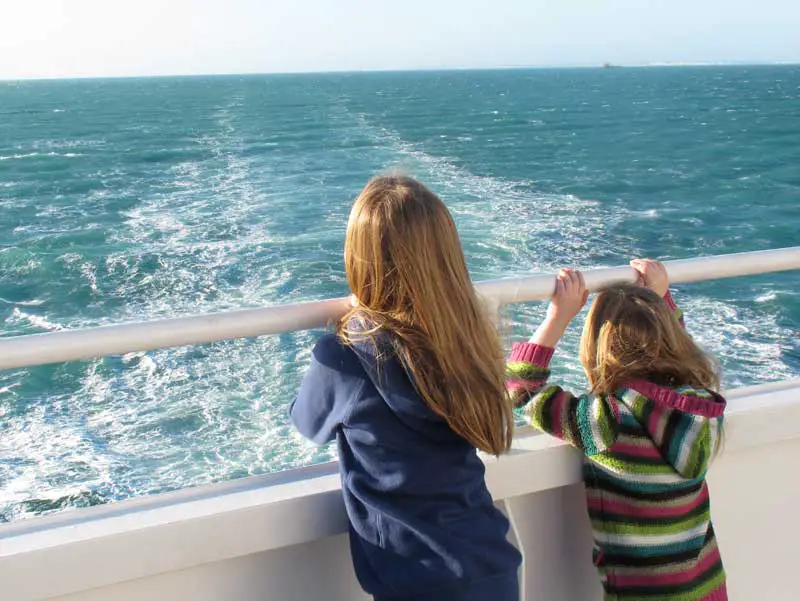 Taking a ferry from Britain to mainland Europe is not only a good way to continue a holiday that begins in Britain and ends in Europe. If you are in Britain on holidays and have only time for a day or weekend in one of the cities of western Europe, an overnight ferry is the way to go. The fare is likely to cost little more than a night's accommodation in Britain, and you can leave from a choice of ports up and down Britain's North Sea and English Channel coast. You can catch an overnight ferry to France, Belgium or The Netherlands (Spain is also possible but you'd need and extra day), spend a day or two sightseeing, then catch an overnight ferry back to Britain, and not necessarily through the port you departed from.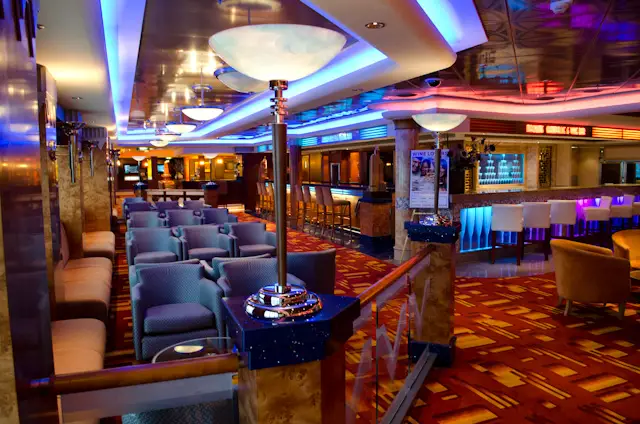 Hull to Rotterdam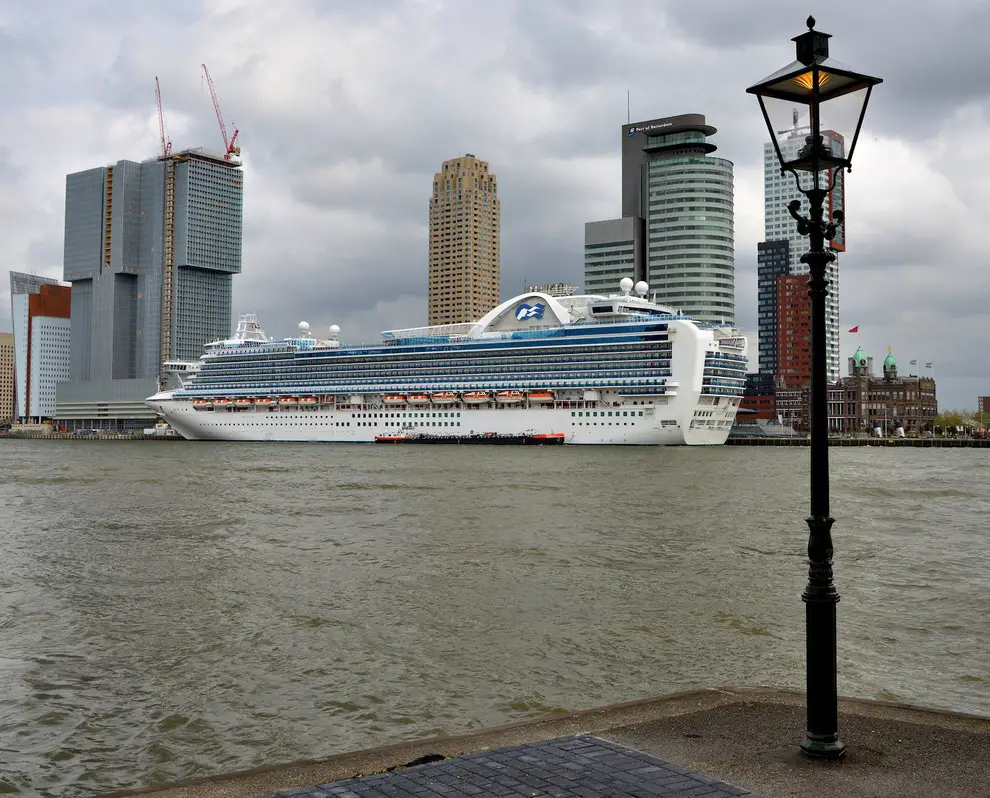 Port of Rotterdam


Operated by P&O; Cruises, this ferry is an overnight sailing with cabin accommodation included. The British port is Hull, which is in Yorkshire. The nearest major cities are Leeds and York. The port on the continent is Rotterdam in The Netherlands, which is an hour south of Amsterdam by train. P&O; offer minicruises where travellers can include other destinations. These are Bruges, Ostend, & The Hague. P&O; also operates an overnight ferry service between Hull and Zeebrugge. The Hull ferry terminal is 5 km from Hull city centre; buses operate from the city centre to the ferry terminal.
Crossing time: 12 hours
Sailings per day: 1
Check-in for vehicles: 90 minutes before departure
Check-in for foot passengers: 90 minutes before departure