Harrisville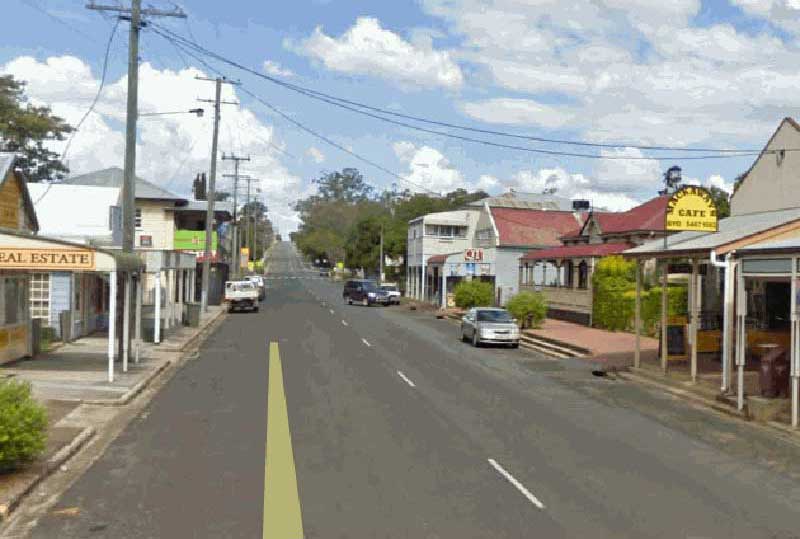 Harrisville is a pretty village, its main street retains many historical buildings including a cafe in the former the National Bank building, the School of Arts and local hotels.
Location: Harrisville is 25 km south of Ipswich.
Harrisville has two hotels, a generously proportioned school of arts, a historical museum in the Elanda House homestead, a bowling club, a primary school and a general store. Harrisville was home to the pioneer film-maker, Charles and Elsa Chauvel, producers of Errol Flynn's first epic, In the Wake of the Bounty. Locations around Harrisville were also used in their first film, The Moth of Moonbi, as well as from Chauvel's property, Summerlands, at Mutdapilly.
Brief history: Harrisville was named after the brothers George and John Harris who acquired land in the area to grow cotton during the shortage caused by the American civil war. The Harris brothers erected a cotton gin c1862, around which Harrisville developed. Formation of the town (apart from the cotton gin) probably began with the Royal Hotel (1875), and the opening of a branch railway line from Ipswich in 1882 placed the emerging farm community in readier contact with markets.
Harrisville was on the Dugandan branch railway line in the Scenic Rim region of South East Queensland. The station building at Harrisville is still intact, as is a small cutting immediately south of Harrisville station. Part of the alignment between Boonah and Dugandan along a cut-and-fill embankment is now a paved footpath through an urban park. The line operated between 1887 and 1964.