Hatton Vale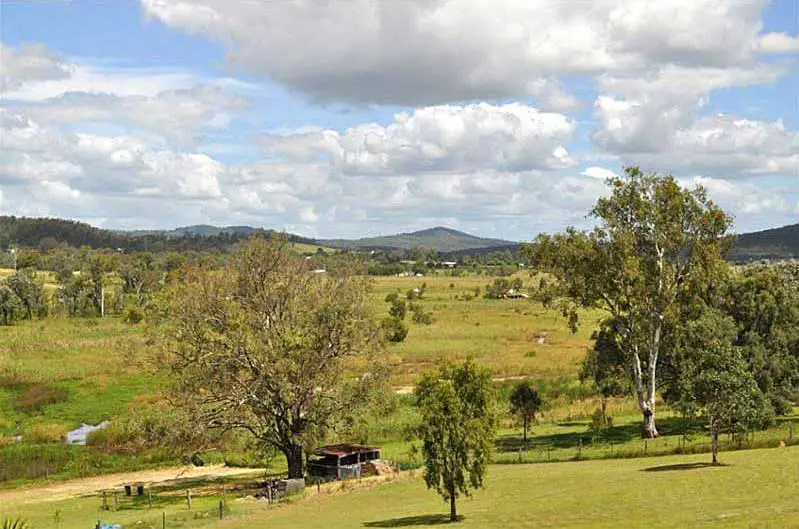 Hatton Vale became the home to German settlers who began farming in the 1870s. Although the origin of the name is unknown it replaced the original name Tarampa Woolshed in the 1880s. The locality has remained overwhelmingly German in character. A survey in 1902 identified 90% of the farmers in the area had German surnames and this was still the case in 1949. Hot air ballooning and sky diving nearby make this a popular spot as a base to explore from.
Rated among the top ten most fertile farming areas in the world, the Lockyer Valley is an intensively cultivated area often referred to as "South East Queensland s Salad Bowl". It grows the most diverse range of commercial fruit and vegetables of any area in Australia. The valley is enclosed on either side by the Great Dividing Range. The largest town in the Lockyer Valley is Gatton. Other centres include Laidley, Forest Hill, Grandchester, Grantham, Helidon, Withcott and Prenzlau.
Location: Hatton Vale, on the Warrego Highway in Laidley Shire, is 20 km east of Gatton, 72 km west of Brisbane, 36 km west of Ipswich, 14 km north of Laidley. Hatton Vale is situated in the Lockyer Valley.