Journeys to/from Darwin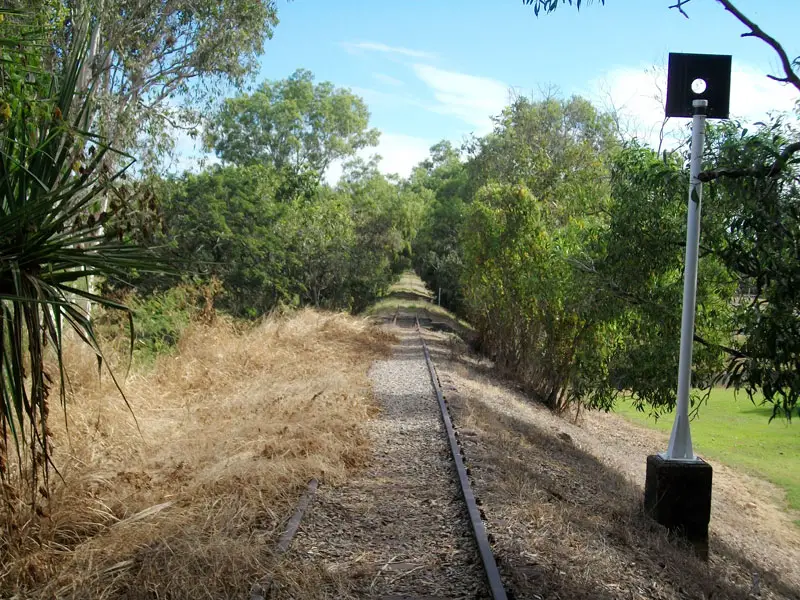 Walk/Cycle: Darwin Rail Trail
Darwin Rail Trail follows the path of the first section of the narrow gauge North Australia Railway from Darwin to Pine Creek opened in 1888. It was extended south to Katherine in 1926 and finally Larrimah in 1929, which was as far south as it got, never linking up to the Adelaide to Alice Springs railway.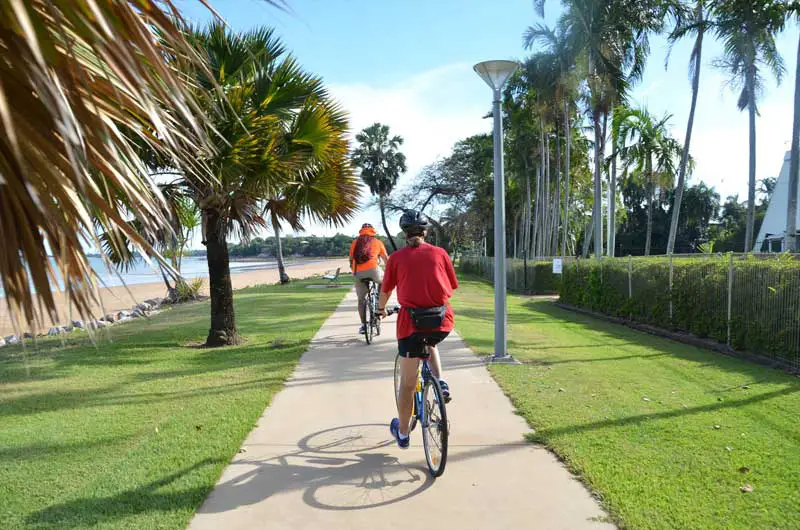 Walk/Cycle: Darwin Cycle Path
The Greater Darwin Region has an extensive network of off road cycling and walking paths. With the region's generally flat terrain, relatively short distances and a good climate, cycling and walking are good options for both transport and Territory. All Northern Territory paths are shared cyclist and pedestrian paths and this means cyclists and pedestrians can use all paths (unless bicycles are prohibited by a 'No bicycle' sign). Cyclists must keep left and give way to pedestrians on all paths and pedestrians must look out for cyclists and give room for cyclists to pass. Cyclists and pedestrians should keep left on paths and overtake other path users to the right. The map shows paths of varying standards including separate, off-road paths and narrower paths.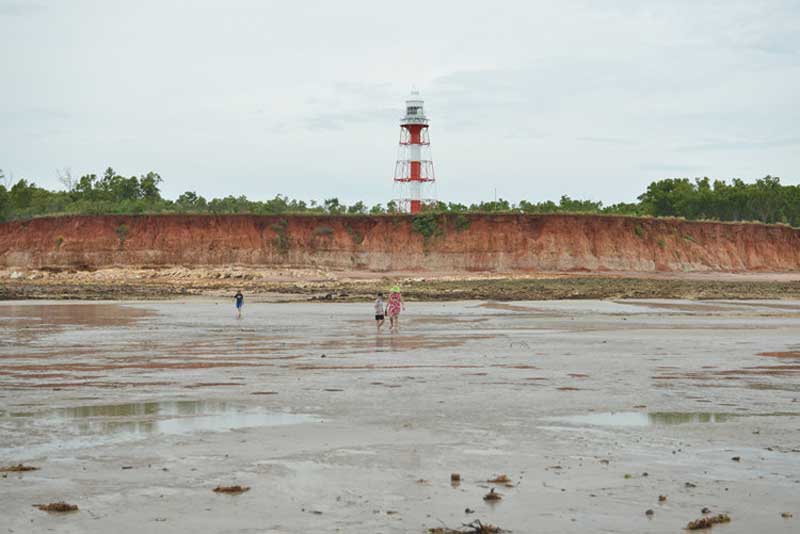 4WD: Cox Peninsula Lighthouse Track
This track makes for a great day trip from Darwin but also provides some great spots for beach camping. Once you turn off the bitumen road the track is around 10 km to Charles Point lighthouse. This track is accessible in both the dry and the wet season. Video above was made in the wet season just after several days of monsoonal rains. The first 3 km of dirt track takes you through tall open forest area as you gradually descend to the beach. Established in 1893 it is the oldest lighthouse in the NT. The structure was imported from Birmingham, England in sections and then erected. In 1974 Cyclone Tracy caused extensive damage to the radio masts and the lighthouse was re-commissioned. It is still functional today.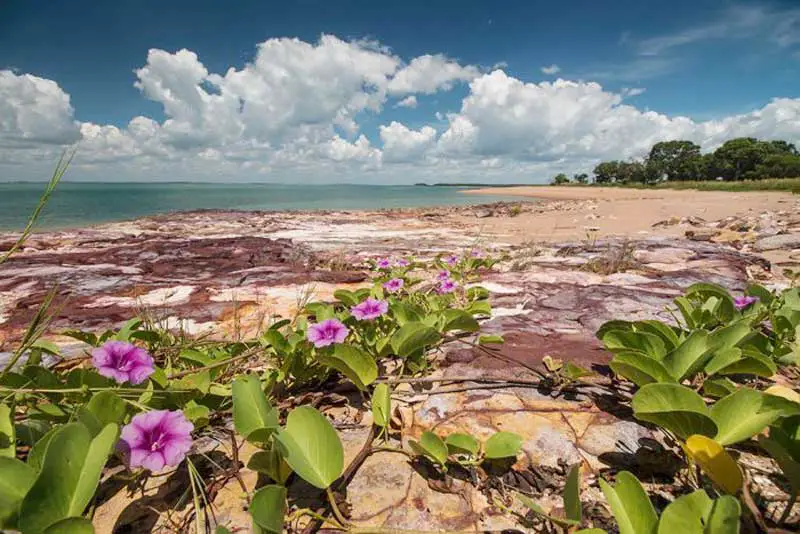 Road: Cox Peninsula Way
Locals consider The Peninsula Way as their best-kept secret; the perfect getaway for a weekend of relaxing by a spring fed creek, saluting a sunset on an isolated beach or hauling in a big one within cooee of the pub. The Peninsula Way spoils action lovers for choice with fishing charters, helicopter safaris, quad bike tours, and four-wheel drive adventures. It is easy to spend a few days or more exploring The Peninsula Way. The drive encompasses Berry Springs, Dundee Beach and Mandorah, travelling west off the Stuart Highway on the Cox Peninsula Road.
Road: The Explorers Way (Darwin to Adelaide)
The Explorer's Way follows the route of John McDouall Stuart, a famous Australian explorer who was the first to traverse the continent in 1862. This drive, along the Stuart Highway, connects Australia's south and north, from Adelaide in South Australia to Darwin in the Northern Territory, and takes in many of Australia's best-known icons, including the Flinders Ranges, Alice Springs, Uluru (Ayers Rock) (as a detour), Kakadu National Park (detour) and Darwin.
Road: The Savannah Way
One of Australia's ultimate adventure drives, The Savannah Way traverses the top end of Australia, linking Cairns in Tropical North Queensland with the historic pearling town of Broome in Western Australia, via Darwin and the natural wonders of Australia's far north. Some sections of the road are suitable for 4-wheel drive vehicles only, but others are sealed, making it possible for anyone with a motor vehicle to complete sections of the drive.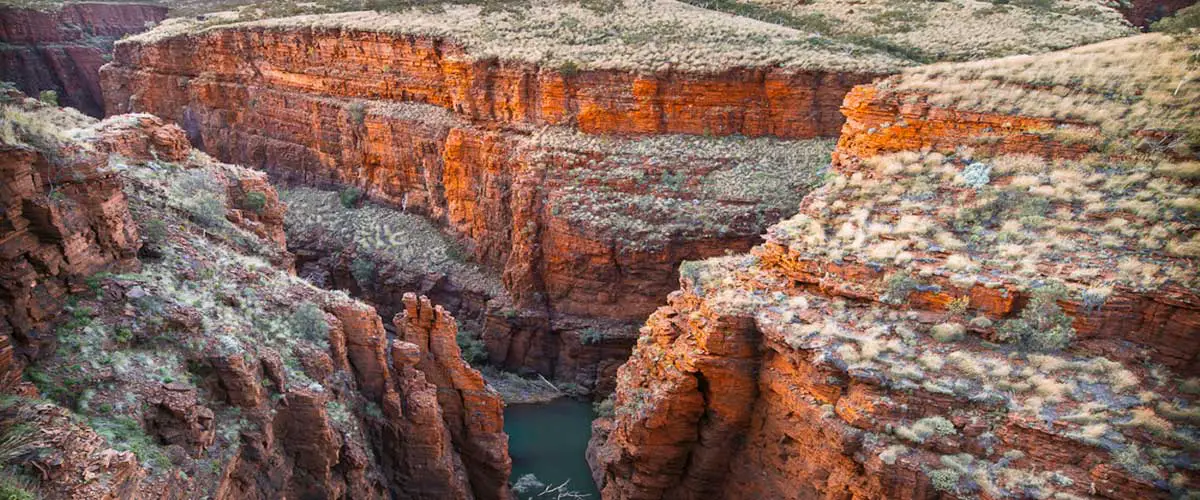 Road: Darwin to Perth
The drive from Perth and Darwin, of which Great Northern Highway forms the major part, is the longest capital city to capital city drive in Australia. At 4,042 km it is 100 km more than Perth to Sydney; 1,200 km more than Melbourne to Cairns; 1,015 km more than Adelaide to Darwin; 1620 km more than Darwin to Brisbane. A sealed road from start to finish, it passes through some of the most isolated areas on the Australian continent – if not on the planet – and only two towns along the way have a polulation of over 4,000 people – Newman and Port Hedland. After the drive from east to west across the Nullarbor Plain, it is without the question Australia's ultimate road trip, taking in every kind of terrain, landscape and vista that Australia has to offer.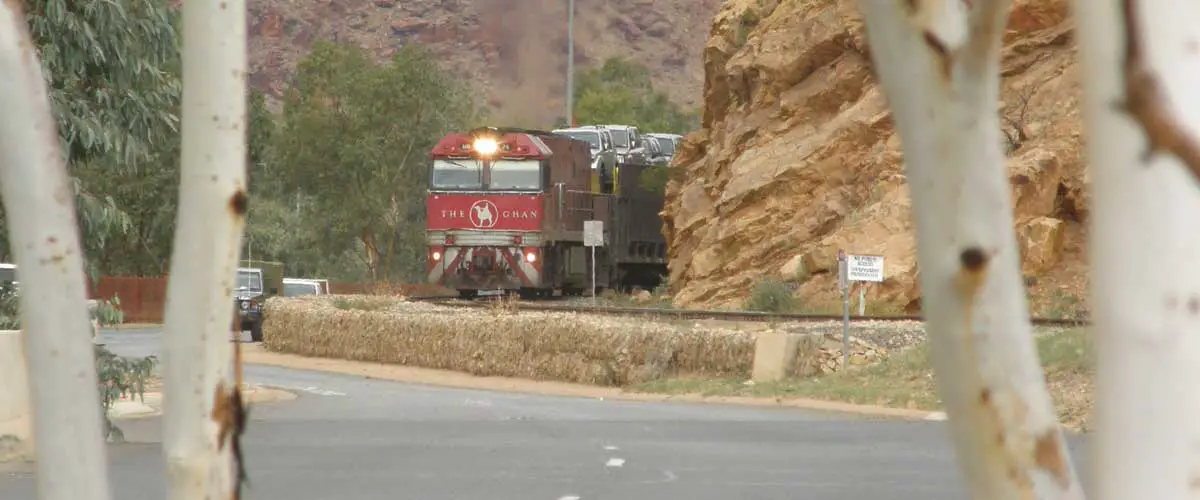 Rail: The Ghan
Darwin is linked to Adelaide and the rest of Australia's capital cities via The Ghan. During the peak tourist season, there are two services in each direction every week. At other times there is one service in each direction every week.
Whereas the Indian Pacific travels from east to west, The Ghan travels north to south, providing a rail link between Darwin and Adelaide via Alice Springs. The Ghan is a great way to see Australia's Red centre – you get a real feel for the scale of the Australian outback, which you simply don't on an aeroplane. The journey is ideally split into two 24-hour sectors with a stop-over in Alice Springs.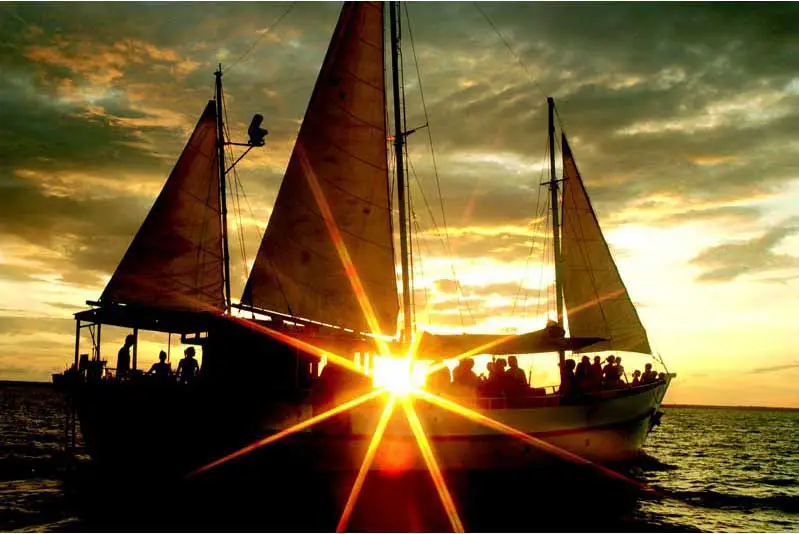 Cruise: Darwin Harbour
Dotted with sunken ships from World War II, Cyclone Tracy and confiscated Indonesian fishing vessels, Darwin Harbour is surrounded by scenic mangroves and pristine tidal waters, meeting at Darwin's cosmopolitan foreshore. Larger than Sydney Harbour, Darwin Harbour offers a range of recreational activies, supports a diverse range of marine ecosystems, has significant cultural heritage and is a vital transport hub for northern Australia.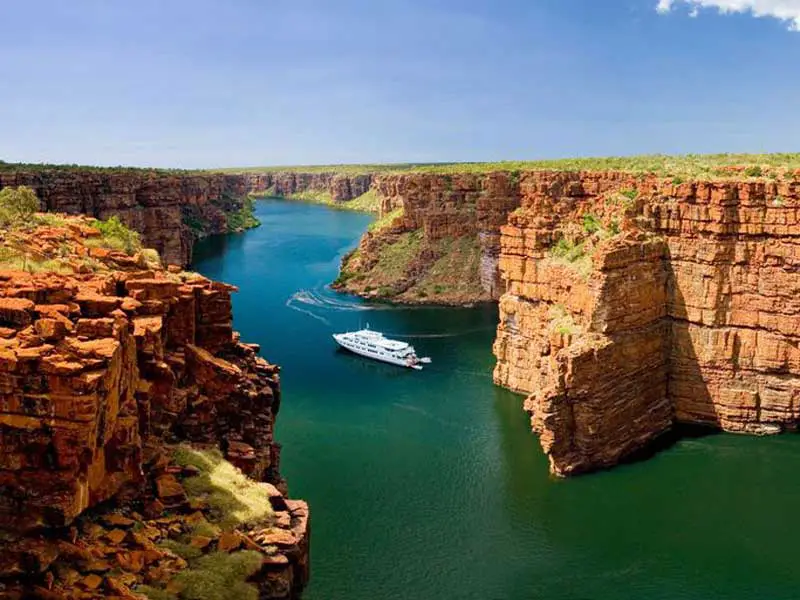 Cruise: Kimberley Coast, WA
The region known simply as The Kimberley takes its evocative name from its most imposing landmark; an ancient mountain range visible from the rugged sea coast. Covering more than 400,000 square kilometres (an area three times larger than England) in North West Australia, it is a place universally acknowledged as the world's last – and possibly most beautiful – wilderness. The Kimberley is a place of magnificent vistas created by towering rock ridges, silent secluded gorges, wide savannah plains and waterfalls which defy both nature and belief.