Contact

Maritime Exploration of Australia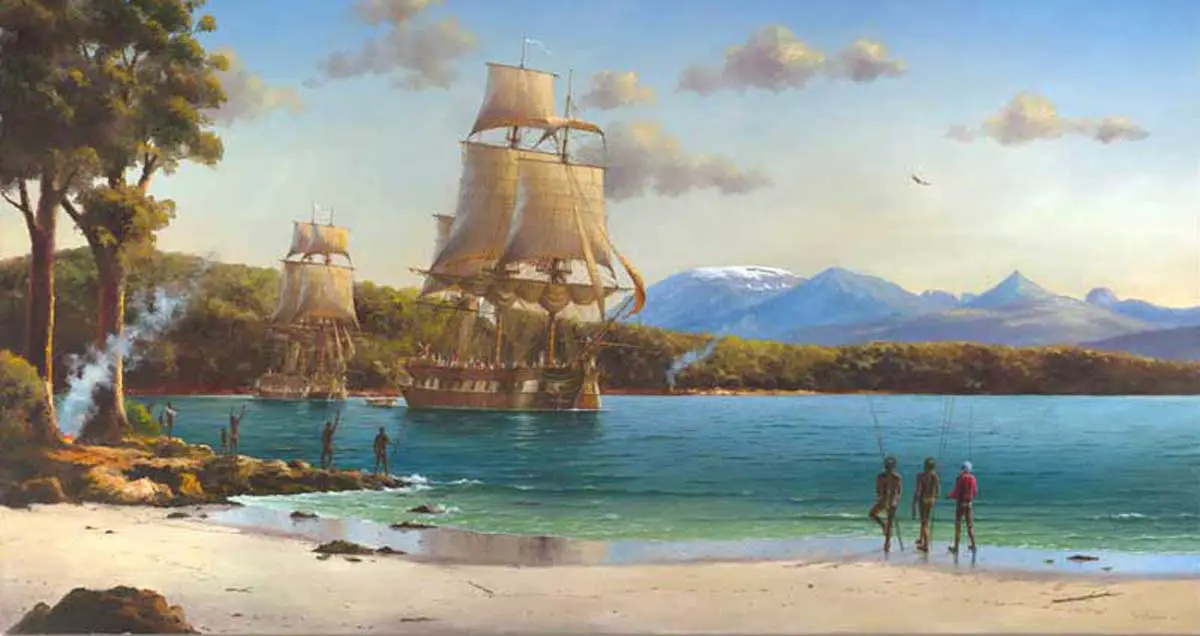 Recherche and L'Esperance at anchor in Recherche Bay, Tasmania, 1791
Evidence exists that long before the birth of Christ, an event around which the modern day calendar is structured, the peoples of the European and Asian land masses had an awareness of each other and believed that other worlds lay beyond those boundaries known to them. The Egyptians for instance, recorded their experiences of an Australian eclipse in 232 BC which is recorded within unique cave wall carvings and writings discovered in Irian Jaya which was formally north-west New Guinea. It has been claimed that 12th Century Viking records identified Australia as 'Solar Partistra – the sunburnt land'.
Though the earth was portrayed as flat on the shield of Achilles, centring around Troy and the nearby Greek Islands, the known universe of the Odyssey was a circular disc surrounded by the horizon of the circumferent ocean, the waters of which issued for and recalled the Sun, the Moon and the Stars.
Who Came First?
Encounters with the Great South Land
This website has been compiled from material supplied to us, and all information is published as information only. The publishers are not responsible for its accuracy, and inclusion of information about travel and destinations on this site or other sites linked to it does not constitute any representation or offer by the businesses, services or organisations contained therein, nor are the views or opinions expressed therein necessarily those of this website's publishers.