Mindil Beach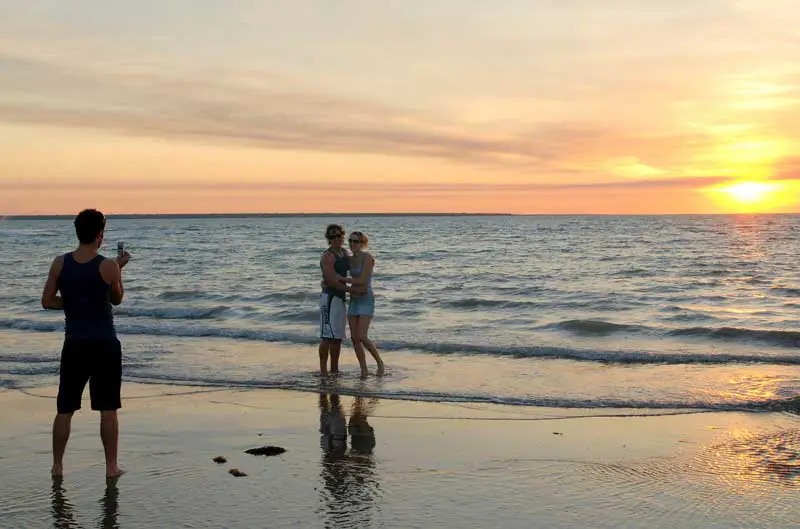 Mindil Beach on Fannie Bay is Darwin's most popular spot for ocean swimming. Situated near the Skycity Casino resort, it starts about 2km from the city centre and is in fact the closest beach of good quality to the central part of Darwin. You can walk there from Darwin city centre or take a bus no. 4 or 6.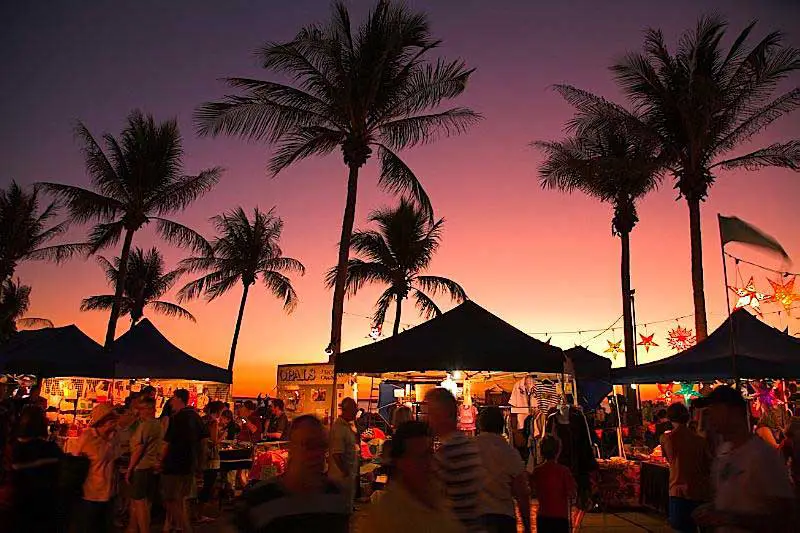 In the Dry Season, from May until October, Mindil Beach is the scene of a market every Thursday evening, specialising in food from many countries, reflecting the diverse ethnic origins of the residents of Darwin, but including many other wares and entertainments also. Being a popular spot to enjoy Darwin's incredibly beautiful sunsets, many of the market's patrons purchase their dinner at the markets and enjoy it on the beach watching the sun go down.
Swimming is safe in this beach except for the wet season when the box jelly fish are present. Stings from the long tentacles of this venomous creature can be fatal. They are transparent and difficult to see in the water, so check with local authorities as to the safety of the sea.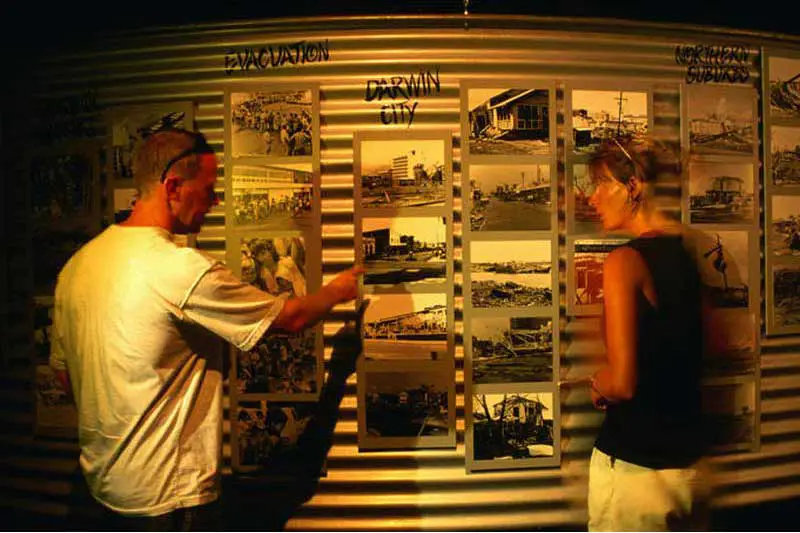 Museum and Art Gallery of NT
Nearby is the Museum and Art Gallery of NT, a bright, well-presented museum at Fannie Bay. Its collection of Aboriginal art is comprehensive and includes carvings and bark paintings from Arnhem Land, Bathurst and Melville islands.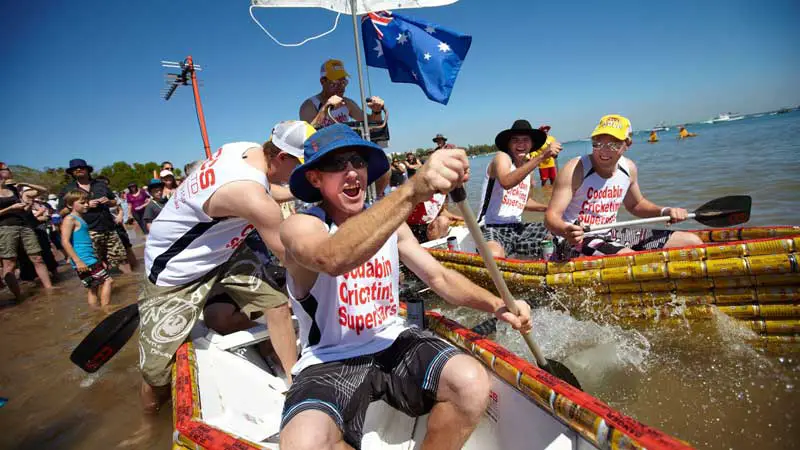 The Darwin Lions Beer Can Regatta is held by the Darwin Lions Club once a year at Mindil Beach. Since 1974 this event has had some great boats. Events kick off at 10am till 5 pm, Sandcastle, running events, thong throwing, water events and team event as well. If you'd like to participate, for a small fee of 100 dollars the recycling centres at Pinelands will supply 1000 cans of your liking; take your gloves as you may have to sort your own, if you want all one type of can. This year we are trialling boats/kayaks made out of Plastic milk bottles. Be inventive let your mind go. just remember it must float.
Location: Gilruth Avenue, Darwin.
How to get there: Mindil Markets are located within a 15-20 walk from the city via Gilruth Ave. Shuttle buses pick up at a regular basis from major hotels. Public buses connect the markets to the City and Northern Suburbs. Bus No.4 goes directly to Mindil Market.