Adealide – Alice Springs – Katherine – Darwin: The Ghan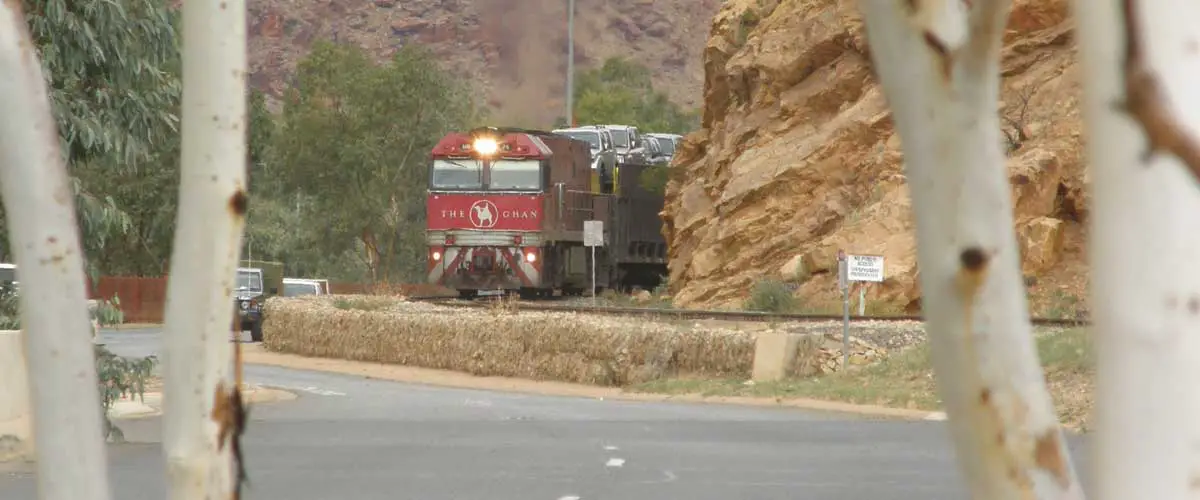 Whereas the Indian Pacific travels from east to west, The Ghan travels north to south, providing a rail link between Darwin and Adelaide via Alice Springs. The Ghan is a great way to see Australia's Red centre – you get a real feel for the scale of the Australian outback, which you simply don't on an aeroplane. The journey is ideally split into two 24-hour sectors with a stop-over in Alice Springs.


Melbourne – Adelaide: The Overland



The Overland train operates between the Melbourne terminal of Southern Cross Station, and Keswick Rail Terminal in Adelaide, and covers 828 kilometres between capitals in 10 hours 40 minutes. The service offers onboard buffet meals and first and economy class seats and a lounge car. The train completes two return trips a week, travelling mostly during daylight.




Sydney – Albury – Melbourne: XPT



Years ago, this train had a fancy name (The Southern Aurora), but though its name is somewhat mundane these days, the journey itself is still as interesting as ever. the train does two runs each day in both directions – one overnight, the other is a day trip. The overnight trip saves the cost of a night's accommodation for travellers between Melbourne and Sydney; the day journey is a pleasant jaunt through the NSW southern agricultural region and Victoria's equally picturesque north east.




Sydney – Adelaide – Kalgoorlie Perth: The Indian Pacific



The Ghan and the Indian Pacific are Australia's two iconic long distance railways, famous as much as anything because they cross the vast continent from one side to the other. The Indian Pacific, which travels from the west coast to east coast on a 3-day, 4,352 km trek across Australia, is billed as one of the world's great train journeys. The three day trip (if you do it all in one go) takes you through just about every kind of terrain you're likely to find on the Australian continent, giving travellers a true indication of how vast Australia really is.




Sydney – Casino – Brisbane: XPT



Queensland is linked by rail to the rest of Australia via a standard gauge railway line that terminates at Roma Street Station in Brisbane. A daily XPT service is operated by NSW Trainlink between Roma Street Station, Brisbane, and Central Station Sydney. The journey north (Sydney to Brisbane) is a night service (departs Sydney 2.41pm, arrives Brisbane 4.53am); the journey south (Brisbane to Sydney) is a day service (departs Brisbane 5.55am, arrives Sydney 8.12pm).