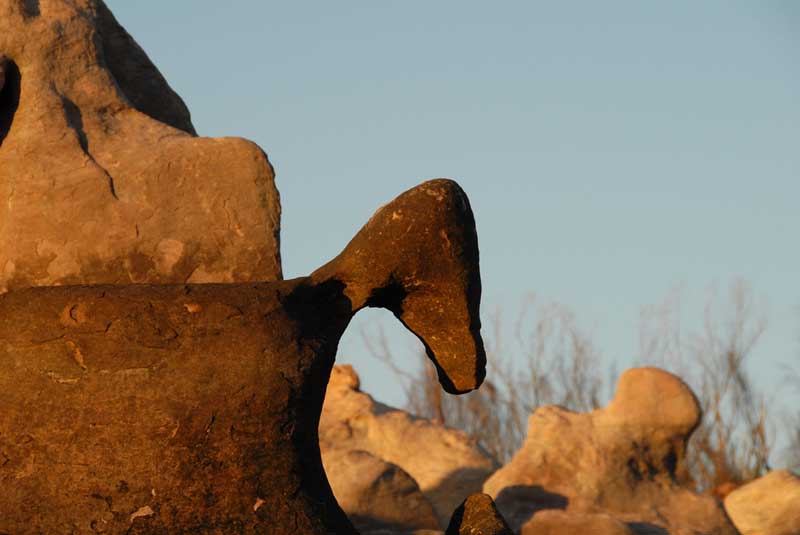 Many small cruising vessels sail past the rocky inlet named Langgi – to the south of Hall Point and Deception Bay on the eastern side of Collier Bay in Western Australia's Kimberley region – without realising the beauty and significance of this special place. The first obvious attraction upon entry is the white sandy beach on the southern side of the inlet. However, on arriving ashore, the scene that unfolds from the beach is nothing short of amazing. One side of the inlet is a maze of three metre-high remarkably life-like, naturally sculptured sandstone pillars standing alongside a freshwater creek which runs onto the beach through a narrow gorge. Beyond them, a path leads up the gorge to some rock art and a burial cave.
Local Aboriginal legend states that these sandstone pillars at this sacred site represent warriors killed in a Dreamtime battle between the land Wandjinas and an important Sea Wandjina named Namarali. As visitors wander amongst the "almost alive" rock formations, observing from different angles, they cannot help but asking themselves how these rocks came to be shaped into such lifelike images and why this is the place where they all chose to "congregate". Why is one rock shaped like a duck and another shaped like a horse's head, animals not seen in Australia? They look like petrified stone warriors, but this sculpture garden was created solely by the action of the wind and waves over many millennia.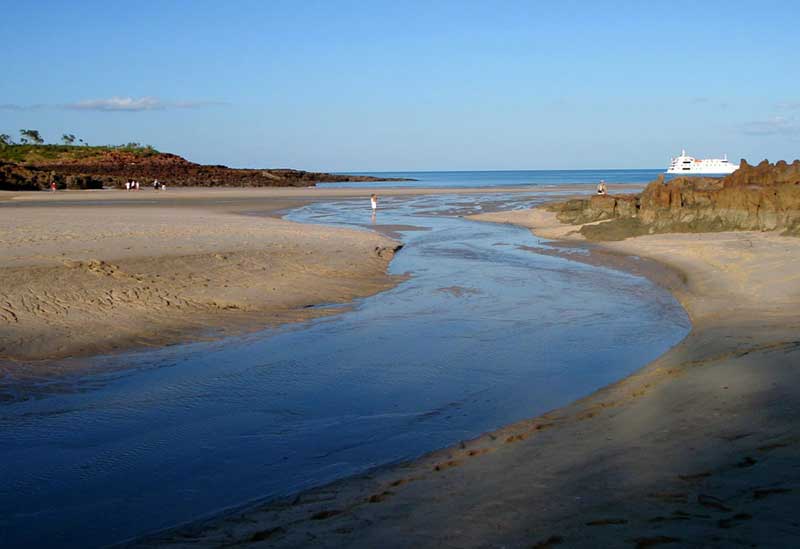 Just 8 nautical miles north of Langgi Inlet is a rather large and shallow bay named Deception Bay by P. P. King. This is one of the most prolific areas in the Kimberley for whale watching and there are a number of good anchorages inside Deception Bay and around Kid Island and Hall Point immediately south-east of the bay.