Eyre Highway, Nullarbor Plain: SA, WA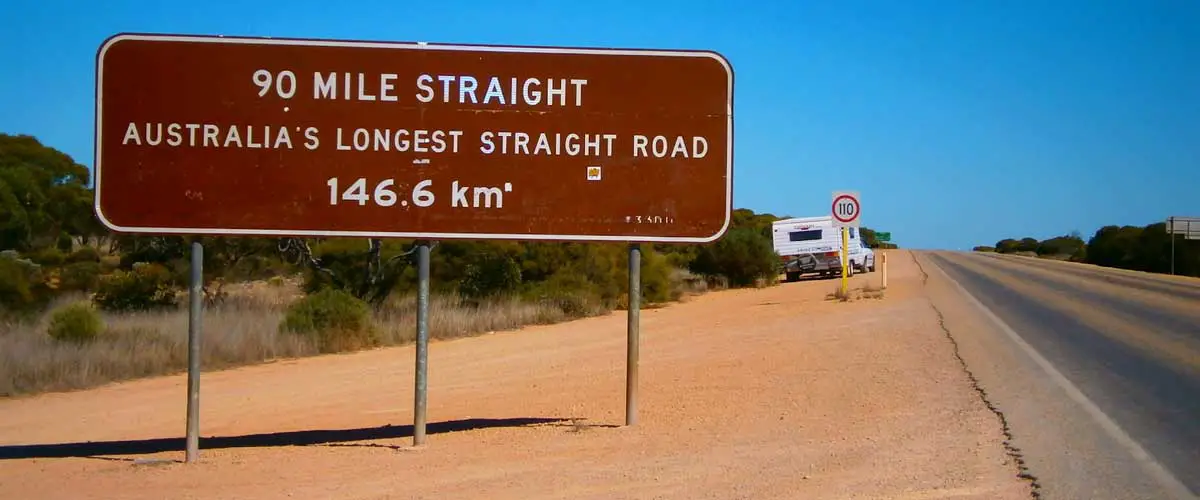 Driving across the Nullarbor Plain is for many the quintessential experience of the Australian Outback. It is the ultimate Australian Road Trip and one every Australian should do at least once in their lifetime. It travels along one of the safest outback roads in Australia, with accommodation, cafes and vehicle repair facilities at regular intervals along the way.


Flinders Highway



A giant triangle of the Australian continent that juts out into the Great Australian Bight, Eyre Peninsula is one of the lesser known regions of Australia. The Flinders Highway, which follows its west coast from Ceduna to Port Lincoln and the tip of the Peninsula, is one of the least travelled highways, yet passes by some of the most unusual and interesting coastal vistas in the country.




Westall Way



A short coastal drive, Westall Way is one of the Eyre Peninsula's best kept secrets, a showcase of an amazing variety of landforms and seascapes. Dotted along Westall Way are rugged limestone cliffs, granite boulders covered in golden lichen, secluded granite pools and the ever-present foaming white breakers of the Great Australian Bight. In stark contrast are the huge white Yanerbie sandhills. At Pt. Labbat, visitors are treated to a bird's eye view of Australia's only mainland sea-lion colony.




Copper Belt Circuit



When the Industrial Revolution was in full swing in 19th century England, machinery was at a premium and this meant a shortage of metals. Major English, Scottish and Welsh companies turned their sights on South Australia after a rich belt of copper was found. Its exploitation not only satisfied the demands in England, but brought much needed revenue to a colony close to bankruptcy. The legacy of those activities lives on in the former mining towns of Yorke Peninsula and the South Australian Wheatbelt.




Follow the Original Ghan Trail



The Ghan is one of the world's great rail journeys, a ribbon of steel through outback Australia that links Adelaide and Darwin. The original Ghan, named after the Afghan cameleers who helped open up the outback, first ran in 1879 between Port Augusta and Quorn. Over the next 50 years it was extended in stages through the Flinders Ranges to Maree and Oodnadatta, then finally to Alice Springs in 1929. When the second line was built and re-routed through Tarcoola in 1980, the Old Ghan line was left to the elements. To drive along the Oodnadatta Track and beyond in search of the remnants of the old line is a fascinating journey of discovery.