Driving in The Outback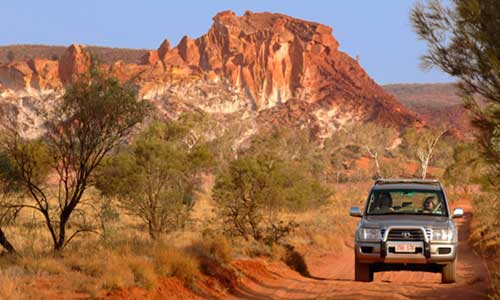 Driving through the outback is not the daunting task it once was, thanks to the sealing of major highway across Australia through remote areas, the increased safety and reliability of modern motor vehicles and other factor. That said, some of the issues that demand care be taken when driving through the outback have not changed – drivers affected by alcohol or fatigue; rock works and washaways; and the danger posed by wandering stock and local wildlife.

Outback Highways and Tracks



For thousands of years, the indigenous peoples of Australia have used a network of tracks to get from one part of the island continent of Australia to another. Following British colonisation, camels and horses were introduced to make these epic journeys easier for the explorers and pioneers. Today, thanks to 4-wheel drive vehicles, the outback has become accessible to just about anyone. These are the major highways and tracks – some of which are sealed (paved) and some of which are mere dirt tracks – favoured by 4-wheel drivers.


Selecting Recovery Equipment



Of all the accessories one should consider purchasing with a four wheel drive vehicle, the most important is equipment to recover a vehicle that has become immovable. Selecting recovery equipment for your vehicle is a bit like selecting a four wheel drive. First, you need to examine where, when and what you are going to be doing – then select the most suitable equipment.