See also: Movie locations in Melbourne | Movie Locations in Sydney | Australian Television Locations
The Story of the Kelly Gang (1906)
Dir: Charles Tait and Charles Byers-Coates. Cast: Nicholas Brierley, Elizabeth Tait, John Tait
The first feature film ever made, it told the story of the notorious bushranger Ned Kelly and his gang. Only about 8 minutes of this silent era classic survive today.
Locations: Chartesville Estate, Heildelberg, Vic; Mitchum, Vic; Ronanna, Vic
---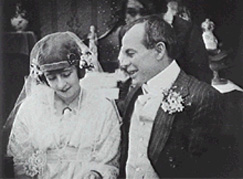 The Sentimental Bloke (1919)
Dir: Raymond Longford. Cast: Arthur Tauchert, Lottie Lyell, Gilbert Emery. Colour tinted.
Silent film era adaptation of CJ Dennis' comic verse. It is recognised as the most charming and successful collaboration between Raymond Longford and Lottie Lyell, with Arthur Tauchert as a very natural bloke, and Lyell, touching as his girl.
Locations: Woolloomooloo, Manly Beach, Royal Botanical Gardens, Sydney; Adelaide.
---
The Breaking Of The Drought (1920)
Dir: Franklyn Barrett. Cast: Charles Beetham, Rawdon Blandford, Trilby Clark. Silent.
A graphic melodrama about honest squatters who lose their land in a drought to con men and the bank. This film was banned in England as its horrifying drought scenes were considered too harmful to the Commonwealth.
Locations: Moree and Narrabri; Mulgoa, Sydney; Kangaroo Valley.
---
For the Term of His Natural Life (1927)
Dir: Norman Dawn. Cast: George Fisher, Dunstan Webb, Jessica Harcourt. Silent, tinted.
Landmark story about convict life at Port Arthur in Tasmania. The book on which the film is based, For the Term of His Natural Life, written by Marcus Clarke, was published in the Australian Journal between 1870 and 1872 (as His Natural Life), appearing as a novel in 1874. It is the best known novelisation of life as a convict in early Australian history. Described as a "ripping yarn", and at times relying on seemingly implausible coincidences, the story follows the fortunes of Rufus Dawes, a young man transported for a murder that he did not commit.
Locations: Goat Island, Sydney Harbour; Parramatta River tributary at Dundas, Sydney; Wombeyan Caves, NSW; Port Arthur, Tas; Macquarie Harbour, Tas.
---
On Our Selection (1932)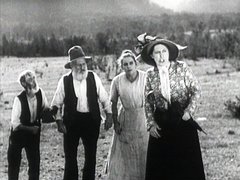 Dir: Ken G Hall. Cast: Bert Bailey, Fred MacDonald, Alfreda Bevan, John McGowan.
The second film to feature Steele Rudd's famous 'Dad and Dave' characters, and the first sound feature film released in Cinemasound. In 1932 young director Ken G. Hall coaxed Bert Bailey and Fred Macdonald to reprise their portrayals of Dad and Dave in a film version of On Our Selection. Cinesound Productions' first film, it was budgeted at a modest £6000. This film was technically innovative and, when it was released, became an instant box office hit, raking in £46,000 within a few months and rejuvenating the local film industry. It did less well in Britain, where it was released as Down on the Farm.
Location: Castlereagh near Penrith on the Nepean River, NSW.
---
Forty Thousand Horsemen (1940)
Dir: Charles Chauvel. Cast: Pat 'Two-hill' Grant Taylor, Chips Rafferty, Daphne Campbell
An action-filled drama about the achievements of the ANZACS in the WWI Sinai Desert Campaign. The film introduced Chips Rafferty. Rafferty modelled his performance in part on the comical digger created by Pat Hanna in Diggers (1931). The film culminates at the Battle of Beersheba which is reputedly "the last successful cavalry charge in history". The film was clearly a propaganda weapon, to aid in recruitment and lift the pride of Australians at home during WWII.
Location: Filming commenced in 1938 on the Cronulla sand dunes, south of Sydney, with interiors shot in the Cinesound studios at Bondi; Bathurst, NSW; Camden, NSW.
---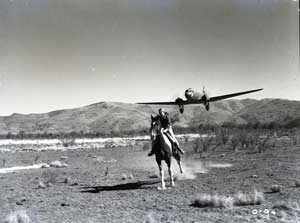 The Overlanders (1946)
Dir: Harry Watt. Cast: Chips Rafferty, John Nugent Hayward, Jean Blue, Helen Grieve
During its heyday, Ealing Studios produced five films in Australia, of which this was the first and best. The story of an arduous 3,000km cattle drive from WA to Queensland in 1942, designed to remove meat supplies from Japanese wartime invaders. The film was the first to capture the awesome splendour of outback Australia, and set a benchmark that many others followed.
Location: Roper River, Narwietooma, Alice Springs, Standley Chasm, Emily Gap, NT; North Head Quarantine Station, Manly, NSW.
---
The Back of Beyond (1954)
Dir: John Heyer. Cast: Tom Kruse, William Henry Butler, Jack the Dogger, Old Joe the Rainmaker
A classic documentary about a weekly outback mail run on the Birdsville Track, once Australia's most important stock route. When the newly crowned Queen Elizabeth II first saw the film she recognized the outback mailman's efforts in distributing mail to remote areas. On 1 January 1955, she made him an MBE (Member of the Most Excellent Order of the British Empire) for services to the community in the outback. He is today still the only outback mailman to receive an MBE
Locations: Birdsville Track, Marree, SA to Birdsville, Qld, including settlements of Kopperamana and Etadunna along the track.
---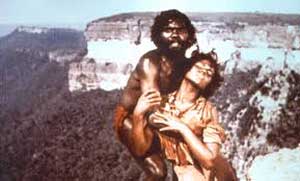 Jedda (1955)
Dir: Charles Chauvel. Cast: Robert Tudawadi, Ngaria Kunoth
Operatic legend of doomed love, it was one of the first films to feature Australian Aboriginal leading characters, enacted against some of the most stunning landscapes of the Northern Territory. It was the first Australian film shot in colour.
Locations: Arnhem Land, Roper River, Coolibah Station, Mataranka, Borroloola, Tennant Creek, Finke River. The dramatic climax was filmed at Katherine Gorge, however the last roll of negative was destroyed in a plane crash on its way for developing in England and the scenes were re-shot at Kanangra Walls in the Blue Mountains west of Sydney.
---
Wake In Fright (AKA Outback) (1971)
Dir: Ted Kotcheff. Cast: Gary Bond, Donald Pleasence, Chips Rafferty
The Broken Hill environs provide the backdrop for this tale of degradation and despair about a school master from the outback en route to the city who becomes stranded in an isolated mining town. Made on a budget of A$800 000, the movie was an Australian/American co-production.
Locations: the was the first of many feature films to use Broken Hill and environs to depict the isolation of the outback and outback communities. Old Silverton Railway Station, Menindee Lakes, NSW.
---
The Cars That Ate Paris (1974)
Dir: Peter Weir. Cast: John Meillon, Terry Camileri, Kevin Miles, Rick Scully, Max Gillies
A somewhat surreal part thriller, part comedy, The Cars That Ate Paris was Peter Weir's feature film directorial debut. The film, which focuses on the sinister side of the folk imagery of country towns, is set in the fictional town of Paris in which most of the inhabitants appear to be directly, or indirectly, involved in profiting from the results of car accidents.
Location: Sofala, near Bathurst, NSW.
---
Picnic At Hanging Rock (1975)
Dir: Peter Weir. Cast: Rachel Roberts, Vivean Gray, Helen Morse, Anne-Louise Lambert
The mesmerising imagery of the bush on a hot summer's day adds to the intrigue of the unsolved mystery of a group of school girls and their teacher who go missing at a picnic on St Valentine's Day, 1900. Picnic at Hanging Rock is based on a novel by Australian author Joan Lindsay. She wrote it over a four-week period at her home Mulberry Hill in Baxter, on Victoria's Mornington Peninsula. Mt. Diogenes (Hanging Rock's actual name) is a rare volcanic formation located near the townships of Woodend & Mount Macedon in Victoria. Despite rumours to the contrary, there is no evidence that the novel is factual based. Appleyard College was to some extent based on Clyde Girls' Grammar School at East St Kilda, Melbourne, which Joan Lindsay attended as a day-girl while in her teens.
Locations: Filming commenced at Hanging Rock, near Macedon, Vic on 2nd February 1975 ; Strathalbyn, SA, was used for the town scenes; Martindale Hall near Mintaro in the Clare Valley, SA, is Appleyard College. Marbury School, Stirling, SA, is the home of Colonel & Mrs. Fitzhubert.
---
Sunday Too Far Away (1975)
Dir: Ken Hannam. Cast: Jack Thompson, Robert Bruning, Max Cullen
The story of a group of shearers, set against the beauty of South Australia's vast sheep country. The film is set on an outback station in 1955 and its action concentrates on the shearers' reactions to a threat to their bonuses and the arrival of non-union labour. Sunday Too Far Away won three 1975 Australian Film Institute awards: Best Film, Best Actor in a Leading Role and Best Actor in a Supporting Role.
Locations: Port Augusta and Quorn, SA. Carrieweloo Station, near Quorn, was used for the shearing and homestead scenes.
---
Storm Boy (1976)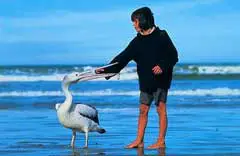 Dir: Henri Safran. Cast: Greg Rowe, David Gulpilil, Peter Cummins
A sensitive coming-of-age story of generational and inter-racial bonding, based on a 1966 children's book by Colin Thiele. The story, about the relationship between a boy and a pelican named Mr Percival, was set against the compelling imagery of SA's The Coorong and Younghusband Peninsula. Storm Boy's real name in the film is Mike - the moniker 'Storm Boy' was given to him by Fingerbone Bill (David Gulpilil), an aboriginal man who becomes his friend. In 2009 the pelican Mr. Percival died at Royal Adelaide Zoo. He was 33 years old.
Locations: Goolwa, The Coorong, SA
---
The Devil's Playground (1976)
Dir: Fred Schepisi. Cast: Arthur Dignam, Nick Tate, Simon Burke
A semi-autobiographical film by Australian director Fred Schepisi. It recounts his experiences growing up and going to school in a Catholic seminary. His focus is on the trials of the flesh and the tensions that arise, for both priests and students, from the religious injunction to control one's sexuality.
Location: Werribee Park Mansion, Werribee, Vic. The seminary building and grounds were the set for the movie.
---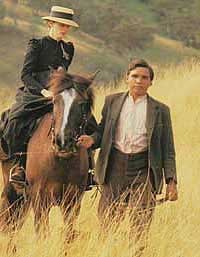 The Chant of Jimmie Blacksmith (1978)
Dir: Fred Schepisi. Cast: Ray Barrett, Bryan Brown, Peter Carroll, Arthur Dignam, Tommy Lewis
Drama recounting the bigotry of early 20th century Australia and its atonement in blood. The outback colonial settlement and order appear vulnerable and insignificant against the timeless tracks of bush of the outback.
Locations: Armidale, around Bundarra, Dirrigo State Forest; Dubbo; Gulgong; Mudgee; Rylstone; Kempsey; Port Macquarie.
---
In Search of Anna (1979)
Dir: Esben Storm. Cast: Richard Moir, Judy Morris, Chris Hayward, Bill Hunter
A somewhat neglected road movie that takes the viewer, two characters and a 1938 Buick along the coastal road from Melbourne to Surfers Paradise.
Locations: Mt. Tamborine, Surfers Paradise, Qld; Iluka Beach, Dorrigo, Grafton, Newcastle Freeway, Port Kembla, Sydney, NSW; Pentridge Gaol, South Gippsland Road, Melbourne.
---
My Brilliant Career (1979)
Dir: Gillian Armstrong. Cast: Judy Davis, Sam Neill, Wendy Hughes
The story of a young woman's desire for an independent and artistic life, adapted from the well loved Miles Franklin classic. The heoine's career unfolds in the wooden heights of the Brindabella Ranges and the mud of Goulburn in 1901.
Locations: Hay, Macarthur Homestead at Camden Park, Camden, Captain's Flat, 'Micalago' (private property), Micalago, NSW.
---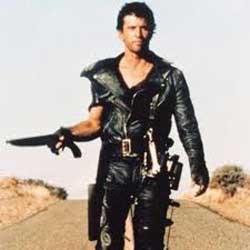 Mad Max (1979)
Dir: George Miller. Cast: Mel Gibson, Steve Bisley
In this Australian dystopian action film, the starring role is played by the then relatively unknown Mel Gibson. Its narrative based around the traditional western genre, Mad Max tells a story of breakdown of society, murder, and vengeance. It became a top-grossing Australian film and has been credited for further opening up the global market to Australian New Wave films. The film was also notable for being the first Australian film to be shot with a widescreen anamorphic lens.
Locations: The film was shot over a period of twelve weeks, between December 1978 and February 1979, in and around Melbourne. Many of the car-chase scenes for the original Mad Max were filmed near the town of Lara, just north of Geelong. The bike scenes were filmed around Little River, a small village 45km west of Melbourne. The building that represented the Halls of Justice building is the old Melbourne Metropolitan Board of Works pumping station which is on Douglas Parade (corner Craig Street), Spotswood. This building was also used to represent Blackmoor Prison in the TV series, Prisoner. The building is now part of the Scienceworks Museum and is open to the public.
---
Breaker Morant (1980)
Dir: Bruce Beresford. Cast: Edward Woodward, Jack Thompson, John Waters, Bryan Brown
A drama about the responsibility for and the inhumanity of war, set in the Boar War in South Africa.
Locations; The film was shot almost entirely on location in and around the South Australian town of Burra, with the Pietersburg courtroom scenes filmed at the former Redruth Gaol. Other South Australian locations included Ayers House and Rostrevor College.
---
Puberty Blues (1981)

Dir: Bruce Beresford. Cast: Nell Schofield, Jad Capelja, Geoff Rhoe
This is the story of two teenage girls growing up during the 70's in an Australian beachside suburb. Their mission - to be accepted into the coolest gang of surfers, to dabble at sex and drinking and to experiment with dugs. The film is based on the 1979 novel Puberty Blues, by Gabrielle Carey and Kathy Lette, which is a proto-feminist teen novel about two 13 year-old girls from the Sutherland Shire in Sydney, Australia.
Locations: Cronulla Beach, Sutherland, NSW.
---
Mad Max II (AKA The Road Warrior) (1981)
Dir: George Miller. Cast: Mel Gibson, Michael Preston, Bruce Spence, Vernon Wells
Popular sequel to the furturistic Mad Max road movie, that made Mel Gibson an international star. Amid spectacular action, the itinerant hero Max intervenes in the fight for oil and survival.
Locations: Silverton, the Pinnacles, via Broken Hill, NSW. The compound is in The Pinnacles, three mounds near Broken Hill; the action begins at the Mundi Mundi lookout on the road out from Silverton.
---
Wrong Side of the Road (1981)
Dir: Ned Lander
Thislow-budget documentary looks beyond white consciousness to a different kind of outback - a man-made desert on the margins of white Australia. The film grew out of the work that a white musician, Graeme Isaac, was doing with disaffected Aboriginal youths in Adelaide, South Australia, in the late 1970s. He encouraged them to move beyond country music (which had been the principal idiom for non-traditional Aboriginal musicians), and to explore rock and reggae. Out of this, a number of garage bands were formed, and attained a limited but ardent following in South Australian indigenous communities. The marginalised lifestyle of the musicians often brought them into contact with police and the courts, and Isaac recognised that this provided the raw material for a story that could be made into a film.
Locations: Point Pearce, Adelaide, Leigh Creek, Copley, SA.
---
Gallipoli (1981)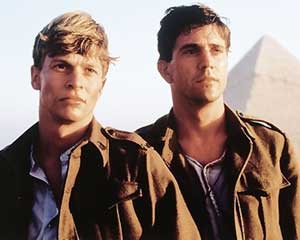 Dir: Peter Weir. Cast : Mel Gibson, Mark Lee
Several young men from rural Western Australia enlist in the Australian Army during the First World War. They are sent to Turkey, where they take part in the Gallipoli Campaign. During the course of the movie, the young men slowly lose their innocence about the purpose of war.
Locations: Quorn, Port Lincoln, Port Adelaide, SA; Adelaide Railway Station, SA; Beltana, SA (Archy Hamilton's home); Duttons Beach (Battle of the Neck), Coffin Bay, Farm Beach and Gallipoli Beach, SA (Anzac Cove recreation), Eyre Peninsula, SA; Lake Torrens, SA (desert Archy and Frank cross); Marble Hall, Adelaide Railway Station (ballroom scenes)
---
A Town Like Alice (Miniseries) (1981)
Dir: David Stevens. Cast: Helen Morse, Bryan Brown, Gordon Jackson
TV miniseries based on the acclaimed novel by the British author Nevil Shute about a young Englishwoman in Malaya during World War II and in outback Australia post-war. Written from the perspective of her Scottish solicitor and trustee, he tells her story of being a prisoner of war and her post-war life where she makes a discovery that leads her on the search for romance and to a small outback community in Australia, where she sets out to turn it into 'a town like Alice'. It was first published in 1950 when Shute had newly settled in Australia. The "Alice" in the title refers to Alice Springs in the Northern Territory. It was first made into a motion picture in 1956 starring Virginia McKenna and Peter Finch, directed by Jack Lee. This film was known as Rape of Malaya in US cinemas, and by various other titles in non-English-speaking countries.
Locations: Silverton, Farmcote Station, NSW
---
The Man From Snowy River (1982)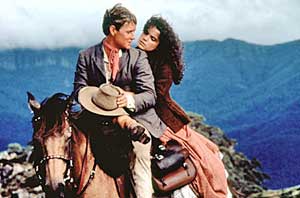 Dir: George Miller. Cast: Tom Burlinson, Kirk Douglas, Jack Thompson, Sigrid Thornton
Spectacular scenery, wild horses and cliff-hanging moments create an exhilarating celebration of AB 'Banjo' Peterson's classic bush poem. Both Tom Burlinson and Sigrid Thornton later reprised their roles in the 1988 sequel, The Man from Snowy River II.
Locations: Mt. Stirling (Great Dividing Range), Merrjig, Mansfield, Vic. Jim Craig's Hut was a permanent fixture created for the film. Located in Clear Hills, east of Mount Stirling, Victoria, the popular 4WD and hiking landmark was destroyed on 11 December 2006 in bushfires.[2] The hut has since been rebuilt.
---
Razorback (1983)
Dir: Russell Mulcahy. Cast: Gregory Harrison, Arkie Whiteley, Bill Kerr, Judy Morris
A movie is based on Peter Brennan's novel involving a gigantic wild Boar terrorizing the Australian outback, killing and devouring people. The film was directed by Russel Mulcahy, who would later make the first two Highlander films. The movie is based on Peter Brennan's novel.
Locations: Silverton Hotel, Broken Hill, NSW
---
Phar Lap (1983)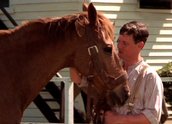 Dir: Simon Wincer. Cast: Tom Burlinson, Martin Vaughan, Richard Morgan, Robert Grubb, Simon Wells
The story of famous the New Zealand racehorse Phar Lap, which died in mysterious circumstances in 1932. Tom Burlinson, better known as "The Man From Snowy River," is outstanding as Tommy Woodcock, the Aussie horse racing legend. Many outdoor scenes were shot around La Perouse. Bare Island and Centennial Park also appear in the film. The racecourse and grandstand at Towong in North Eastern Victoria were used in the filming of Phar Lap. It was here that where the gangster Squizzy Taylor once stole the takings. The Thoroughbred gelding who played Phar Lap was Towering Inferno. He was bred by Shirley Pye-Macmillan at Walcha, New South Wales and later owned by Heath Harris. Towering Inferno was killed by lightning on 15 April 1999. The real Tommy Woodcock played a trainer in the movie.
---
Fran (1985)
Dir: Glenda Hambly. Cast: Noni Hazelhurst, Annie Byron, Alan Fletcher
A working-class suburb of Perth provides a numb, seemingly featureless setting for this extraordinarily moving performance of a single mother at the limit as family and relationship disintegrate around her.
Locations: Hamilton Hill (suburb of Perth), Kalbarri, WA
---
Cactus (1986)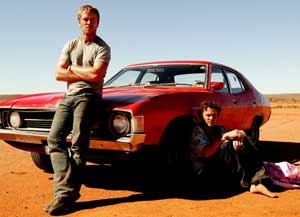 Dir: Paul Cox. Cast: Travis McMahon, Davod Lyons, Bryan Brown, Shane Jacobson
The prickly cactus mirrors the protagonists irritable and awkward relationship with the rest of the world. After a scuffle in an inner-city back alley, he heads west in his 1972 Ford Fairmont with a prisoner, Eli Jones (Lyons), bound and gagged on the back seat.
Locations: Selby, Dandenong Ranges.
---
Crocodile Dundee (1986)
Dir: Peter Faiman. Cast: Paul Hogan, Linda Koslowski
A wild, colourful, iconic character from the Australian outback is a real fish out of water when he visits New York City. This has been the most successful Australian movie on the international market thus far.
Locations: Girraween Lagoon, Howard Springs, Darwin, NT; Ubirr and Gunlom, Kakadu National Park, NT; Cloncurry; Walkabout Creek Hotel at McKinlay, Qld.
---
Dogs In Space (1987)
Dir: Richard Lowenstein. Cast: Michael Hutchence, Saskia Post,
A look at the grotty lifestyle of the inhabitants of an inner city household that is into drugs and punk. INXS frontman Michael Hutchence plays Sam, the drug-addled frontman of the fictitious band from which the film takes its name.
Location: Berry Street, Richmond, Vic: Melbourne Cricket Ground, Melbourne, Vic.
---
T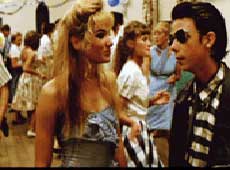 he Year My Voice Broke (1987)
Dir: John Duigan. Cast: Noah Taylor, Loene Carmen, Ben Mendelsohn
A coming of age story, the third in a trilogy, that was Duigan's personal autobiographical account, set in a country town in 1962. Although the trilogy never came to fruition, it was followed by a sequel, Flirting.
Locations: Braidwood, NSW.
---
Shame (1988)
Dir: Steve Jodrell. Cast: Bill McCluskey, Allison Taylor, Deborra-Lee Furness, Simone Buchanan
An excellent and absorbing Australian drama about a lawyer who shacks up with a mechanic in an outback town. The pair become the target of the local populous when she presses charges of date-rape of the mechanic's daughter against the son of a wealthy, well-known citizen and his loutish friends.
Locations: Toodyay, WA
---
Young Einstein (1988)

Dir: Yahoo Serious. Cast: Yahoo Serious, Odile Le Clezio, John Howard , Peewee Wilson, Su Cruickshank
The comic movie debut of Serious is send-up of the life of genius Albert Einstein, except here, Einstein is a Tasmanian who discovers Relativity in 1901 ... then in 1906 he invents rock and roll, devises e=mc2 to create bubbled beer and saves Paris from the Atom bomb. Serious made a number of follow-up to Young Einstein but has not been able to emulate his debut movie's success, perhaps because they are all based around the same premise. Watch out for a young Georgie Parker as a screaming fan in the final scene where young Albert performs "Rock and Roll Music".
Locations: Uluru, NT; Wollombi, Newcastle, Blue Mountains, NSW; Sydney; Snowy Mountains; Bells Beach (near Point Addis), Vic.
---
Sweetie (1989)
Dir: Jane Campion. Cast: Genevieve Lemon, Karen Colston
A young woman's life is torn apart by the sudden intrusion of her mentally disturbed sister. The feature film debut of New Zealand born director Campion, its disquieting images and performances parody the inescapable web of the family.
Locations: Warren, near Gilgandra, NSW; Willoughby, Kurnell, Sydney, NSW
---
Dead Calm (1989)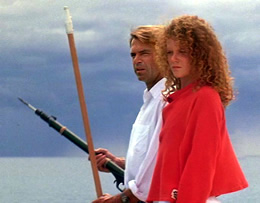 Dir: Phillip Noyce. Cast: Nicole Kidman, Sam Neill, Billy Zane
The holiday of a troubled couple turns into a nightmare after they rescue Hughie Warriner (Zane) from a damaged wood-hulled schooner on the open seas; a man who claims his shipmates died from food poisoning.
Locations: Dead Calm was filmed over a 14 week span in Whitsunday Passage, Qld. The film successfully manages to scrupulously avoid the many beautiful islands that must have kept popping into view. Outside of the Caribbean and the Greek Islands, the Whitsundays are regarded as the best place for sailing in the world, and there are plenty of companies that run overnight adventures, taking in the Great Barrier Reef.
---
Death in Brunswick (1991)
Dir: John Ruane. Cast: Sam Neill, Zoe Carides, John Clarke
A resident of a messy, ugly inner city suburb (Melbourne's Brunswick is depicted as that suburb) is home to a person with no redeemable qualities, who is nonetheless redeemed by love and learns to come to terms with life, death, alienation and multiculturalism.
Locations: Brunswick, Brighton Cemetery, Thornbury, Melbourne, Vic
---
Proof (1991)

Dir: Jocelyn Moorhouse. Cast: Hugo Weaving, Geneviève Picot, Russell Crowe
A charming, easy to view film about perception and misperception, director Moorhouse's yin and yang placement of the two ideas is flawless. In the calm, middle-class cityscape of suburban Melbourne, the viewer is never certain what will happen next or just who is doing what to whom. The story concerns the tribulations of Martin (Weaving), a blind photographer. Through a series of flashbacks, Martin is shown as a child, distrustful of his own mother, as she describes to him the garden outside his bedroom window. She tells him that someone is raking leaves, but he can't hear the sound and angrily decides she is lying to him. This childhood experience strongly affects Martin as an adult, as he anticipates that sighted people will take advantage of his blindness to lie to him, or worse yet, pity him.
Locations: Various Melbourne locations - Ascot Vale, Coburg Drive-In Theatre, Royal Botanical Gardens, Victorian Arts Centre Concert Hall.
---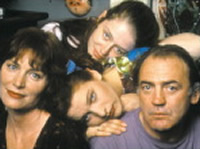 The Last Days of Chez Nous (1991)
Dir: Gillian Armstrong. Cast: Lisa Harrow, Bruno Ganz, Kerry Fox
Made in a style which emphasizes naturalism over melodrama, the film centres around what happens after Vicki arrives at the house of her older sister Beth, whose French husband falls for her. The film stars Bruno Ganz as the Frenchman JP, New Zealand actor Kerry Fox as the impulsive younger sister, and Lisa Harrow as her older sibling. The cast also includes Miranda Otto and Bill Hunter.
Locations: Broken Hill, Little Topar, NSW
---
Romper Stomper (1992)
Dir: Geoffrey Wright Cast: Russell Crowe, Daniel Pollock, Jacqueline McKenzie
An early film of Russell Crowe, it depicts a world of tension and nihilistic violence in which the central female character caught up in this world discovers there is something worth caring about after all.
Locations: Footscray, Vic. This popular surfing region of Pt. Addis was the beach location for the film's final scenes.
---
Strictly Ballroom (1992)

Dir: Baz Luhrmann Cast: Paul Mercurio, Tara Morice, Bill Hunter, Barry Otto, Gia Carides, Peter Whitford, Sophie Lee, John Hannan
The film was an adaptation of an original short play of the same name created by Luhrmann and first staged in 1986. At the end of 1988, Luhrmann was approached by producer Tristram Miall to transform his play into a movie. An unlikely romance brews in the world of ballroom dancing, it is set against the atmospheric nightscapes of Sydney, this film looks at the exhilaration, glamour and tackiness of the competitive dancing.
Locations: Signal Room near Pier 13, Pyrmont (since demolished); LJ Hooker rooftop at the cnr of Marrickville and Victoria Road, Marrickville, NSW; Melbourne Sports and Entertainment Centre, Vic.
---
The Silver Brumby (1993)
Dir: John Tatouls. Cast: Russell Crowe, Caroline Goodall, Johnny Raaen, Indi Mitchell
An early film of Russell Crowe, the Silver Brumby is an adaptation of Elyne Mitchell's children's story of the same name.
Locations: the movie was filmed throughout Victoria's high country at Mount Hotham and on the banks of Swindlers Creek at the base of the Blue Ribbon ski area. A hut known as Silver Brumby was constructed for the film and saved by Resort Management staff during the devastating fires that destroyed much of the area in 2003.
---
Muriel's Wedding (1994)
Dir: Paul J Hogan. Cast: Toni Collette, Bill Hunter, Sophie Lee
Iconic Cinderella story about a frumpy girl - the perennial Australian 'dag' - who proves herself by marrying an eligible young man.
Locations: House of Jean Fox and Park Avenue Bridal, Westfield, Parramatta, NSW; St Marks Anglican Church, Darling Point, NSW; Ryde Hospital, NSW; Coolangatta, Sea World Nara Resort, Surfers Paradise, Qld.
---
The Adventures of Priscilla, Queen of the Desert (1994)
Dir: Stephan Elliott. Cast: Terence Stamp, Hugo Weaving, Guy Pearce, Bill Hunter
Exuberant direction and costume design drives this 'Queen of the Road' saga across the Australian desert. The protagonists find humanity and brutality in a landscape that conceals as much as it reveals.
Locations: Alice Springs, Kings Canyon, NT; Silverton, Stevens Creek Hotel, Pinnacles Road, Sth. Service Station, Mundi Mundi Lookout, Argent Street and Mario's Palace Hotel, Broken Hill, NSW; Imperial Hotel, Erskineville (Sydney); The Moon Plain, Coober Pedy, SA.
---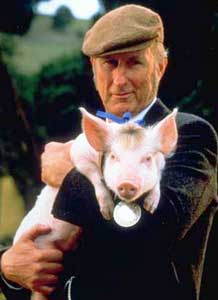 Babe (1995)
Dir: Chris Noonan. Cast: Magda Szubanski, James Cromwell. Voices of Roscoe Lee Browne (narrator), Christine Cavanaugh (Babe), Miriam Margolyes (Fly), Hugo Weaving (Rex)
The lush green pastures of the NSW Southern Highlands is the setting for a cosy farm where a young pig has ambitions that extend - and take him way beyond - the farm gate.
Locations: Exeter, near Robertson; Illawarra Highway, Albion Park, NSW. Stone walls were constructed for the two Babe films, and the owners of the farm have left these in place. Hoggett's Farm in the first movie was built as a set piece on a farm along Old Kangaloon Road and was demolished on the completion of filming. The site is still recognisable, even though the cottage is no longer there.
---
Babe: Pig In The City (1996)
Dir: Chris Noonan. Cast: Magda Szubanski, James Cromwell. Voices of Roscoe Lee Browne (narrator), Christine Cavanaugh (Babe)
Locations: The Hoggett's Farm scenes were shot at Robertson, NSW, the location for the first film. The 'Flealands Hotel' and its quirky neighbourhood were constructed at the new Fox Studios in Sydney. The art deco 'Metro Theatre' is a copy of the real music venue, at 624 George Street, Sydney, which also happens to house the film company's production offices.
---
The Castle (1997)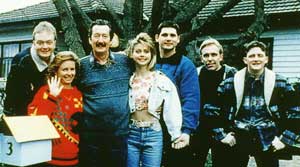 Dir: Cast: Michael Caton, Anne Tenney, Stephen Curry, Eric Bana, Bud Tingwell
The humour in The Castle plays on the self image of Australians, most notably the concepts of working class Australians and their place in the modern Australia. The film title is named for the English saying, repeatedly used in the film, "A man's home is his castle" and tells of how the happiness of a working class family is threatened when developers attempt the compulsory acquisition of their house to expand the neighbouring Melbourne Airport. The Castle was filmed in 11 days on a budget of approximately Aus$19,000. The film gained widespread acclaim in Australia and New Zealand, but was not widely distributed globally. The Castle was Eric Bana's first film.
Locations: The Castle was filmed mostly in Melbourne. The external shots of the Kerrigan household were shot at 3 Dagonet St, Strathmore, and airport footage was shot at Essendon Airport and Melbourne Airport. Location shots of Brunswick feature in the film, including Brunswick Town Hall. Melbourne's 200 Queen Street and the Supreme Court of Victoria are featured along with the High Court of Australia in Canberra. Some of the film is set in Bonnie Doon, and a very small portion of it was shot there.
---
The Thin Red Line (1998)
Dir: Terrence Malick. Cast: James Caviezel, Nick Nolte, Chaplin
An American war film which tells a fictional story of United States forces during the Battle of Guadalcanal in World War II. It portrays men in C Company. Reportedly, the first assembled cut took seven months to edit and ran five hours. By the final cut, all footage of the performances by Billy Bob Thornton, Martin Sheen, Gary Oldman, Bill Pullman, Lukas Haas, Viggo Mortensen and Mickey Rourke had been removed.
Locations: Director Terrence Malick and DOP John Troll, have been widely praised for their imaginative use of the rainforest, desert and beach locations, which included Queensland's Port Douglas, the Daintree Rainforest, Bramston Beach and Cairns.
---
Two Hands (1999)

Dir: Gregor Jordan. Cast: Heath Ledger, Bryan Brown, Rose Byrne, David Field
An Australian crime film about a 19 year old (Heath Ledger) finds himself in debt to a local gangster (Bryan Brown) when some gang loot disappears and sets him on the run from thugs. The film is that curious mix of real life, surreal life, comedy, tragedy and love that Australian filmmaker have developed on their own. In the same way that Lock Stock and 2 Smoking Barrels captured the funny side of London gangsters, Two Hands rips through the Sydney underworld. It wouldn't be so funny if it wasn't so close to the bone. It won the Australian Film Institute Award for Best Film in 1999. Two Hands is set in locations around Sydney, starting in the red light district of Kings Cross.
---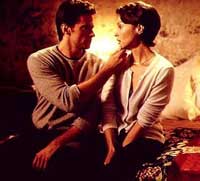 Paperback Hero (1999)
Dir: Antony J. Bowman. Cast: Claudia Karvan, Hugh Jackman, Angie Milliken
A little known comedy that follows the adventures of a truck driver, Jack Willis, from rural Australia after he writes a best selling novel.
Location: St George, Balonne Shire, Qld. This production filmed for two months in Queensland at a variety of locations including Customs House, Treasury Hotel, the CBD's Riverside Centre and in the St George region of South-Western Queensland.
---
The Matrix (1999)
Cast: Keanu Reeves, Laurence Fishburne, Hugo Weaving
After Sydney was chosen as the filming location for the ground-breaking sci-fi trilogy, once the harbour bridge and opera house were edited out digitally, it could have been anywhere. However, certain spots are definitely recognisable. One of the more iconic scenes, where Neo is going through his training programme and is distracted by a woman in a red dress, was shot in the heart of the CBD in Martin Place. The spectacular helicopter crash was based around the BT tower on Market Street. The non-outdoor sequences were largely shot at Fox Studios in Moore Park.
---
Mullet (2000)
Dir: David Caesar. Cast: Ben Mendelsohn, Susie Porter, Andrew S. Gilbert, Belinda McClory, Tony Barry
The film's director/writer David Caesar had just ended a seven-year relationship only to find out that his ex-girlfriend is now getting married. This situation brought doubts to Caesar's mind about life, his career, while stirring up thoughts of going home. Mullet can be referred to as a somewhat autobiographical look into Caesar's personal situation with relationships, love, family, and life.
Locations: Illawarra region, NSW, in and around Kiama and Wollongong.
---
The Chronicles of Riddick: Pitch Black (2000)
Dir: David Twohy. Cast: Vin Diesel, Radha Mitchell, Claudia Lee Black, Cole Hauser
Riddick, a dangerous criminal, is being transported to prison in a cargo spacecraft. When the spaceship is damaged by comet debris and makes an emergency crash landing on an empty desert planet, Riddick escapes. However, when predatory flying alien creatures begin attacking the survivors, Riddick joins forces with the crew to develop a plan to escape the planet. This movie is recognized as the acting breakthrough of Vin Diesel.
Locations: was shot around Coober Pedy, SA. A spaceship from the set of the movie is on display is in Hutchison Street, Coober Pedy (right).
---
The Man Who Sued God (2001)
Dir: Mark Joffee. Cast: Billy Connolly, Judy Davis, Emily Browning
When fishing boat is struck by lightning and explodes into pieces, burns and sinks, he makes a claim on his insurance, but it is knocked back on the grounds that it was an "Act of God". He decides to file a claim against God, naming church officials as representatives of God, and thereby the respondents.
Locations: in and around the Eurobodalla shire, NSW, centring on Bermagui. The scene where the hero's fishing boat exploded after an "act of God" was a model shot and Kiama rock pool proved perfect for the difficult pyrotechnic effect.
---
Rabbit Proof Fence (2002)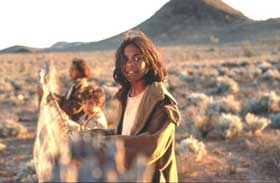 Dir: Phillip Noyce. Cast: Everlyn Sampi, Kenneth Branagh, David Gulpilil
Film adaptation of a book, which is based on a true story concerning the author's mother, as well as two other mixed-race Aboriginal girls, who ran away from the Moore River Native Settlement, north of Perth, to return to their Aboriginal families, after having been placed there in 1931. The film follows the girls as they trek/walk for nine weeks along 2,400 km of the Australian rabbit-proof fence to return to their community at Jigalong, while being pursued by a white authority figure and an Aboriginal tracker. The film stirred debate over the historical accuracy of the claims of the Stolen Generation.
Location: Flinders Ranges, SA. The film's director, Phillip Noyce, says of filming: 'South Australia is blessed with a wide variety of locations, from parched desert to green rolling hills, intensely wooded forests and intact period urban locations'.
---
The Tracker (2002)
Dir: Rolf de Heer. Cast: David Gulpilil, Gary Sweet, Damon Gameau, Grant Page
In 1922, an Aboriginal tracker has the job of tracking an Aboriginal suspected of murdering a white woman and leads a police office (the fanatic), his offsider (the follower) and a seconded assistant (the veteran) across the outback. The journey descends into an acrimonious and murderous trek that shifts power from one man to another, challenged by the indigenous people they come across - as well as each other.
Location: shot entirely on location in the Arkaroola Wilderness Sanctuary in the northern Flinders Ranges.
---
Thunderstruck (2004)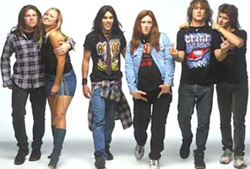 Dir: Darren Ashton. Cast: Damon Gameau, Stephen Curry, Ryan Johnson, Callan Mulvey
The title of the movie was taken from the AC/DC song of the same name. The storyline concerns five friends from Sydney who are all big fans of AC/DC. After a near death experience, the five make a pact that if one among them died they would be buried next to the grave of the late AC/DC frontman, Bon Scott. After one of them dies, the remaining four travel across the country to Fremantle (where Bon Scott's ashes were scattered) to scatter them over Fremantle Cemetery.
Location: Ardrossan, on the Yorke Peninsula, SA, was used to depict Ceduna Beach of the 1950's. The production was shot in Adelaide and surrounding areas, Port Wakefield and Ardrossan.
---
X-Men Origins: Wolverine (2009)

Dir: Gavin Hood. Cast: Hugh Jackman, Lauren Shuler Donner, Ralph Winter, John Palermo
Hugh Jackman stars as the title character in what is the fourth instalment in the X-Men series, which is based on the Marvel Comics' fictional character Wolverine. The film acts as a prequel to the X-Men film series, focusing on the violent past of the mutant Wolverine and his relationship with his half-brother Victor Creed. The plot also details Wolverine's early encounters with Major William Stryker, his time with Team X, and the bonding of Wolverine's skeleton with the indestructible metal adamantium during the Weapon X program.
The film was mostly shot in Australia and New Zealand (Dunedin), with Canada (Vancouver, mostly at Lord Byng Secondary School and in University of British Columbia) also serving as a location. Preliminary shooting took place at the Fox Studios Australia in Sydney, during late 2007. Cockatoo Island was used for Stryker's facility (photo); the enormous buildings there saved money on digitally expanding a set. A flashback to Logan during the Normandy Landings, which was shot at Blacksmiths, NSW.